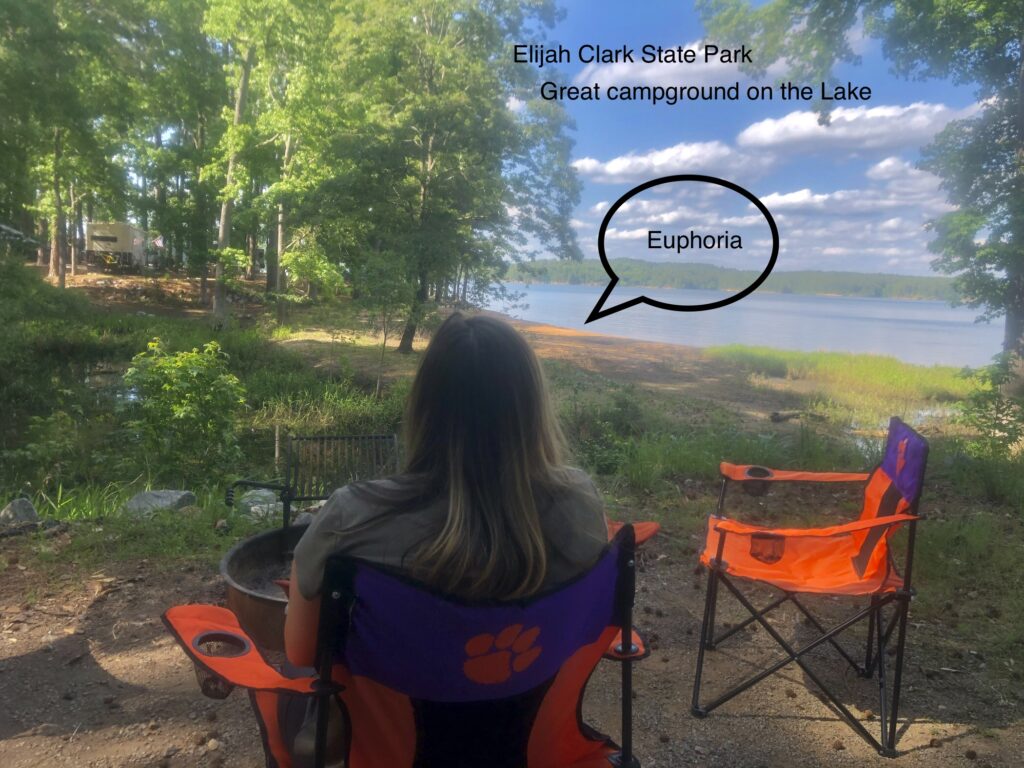 It's Mother Day Week 🥳. Yes, you heard correct. Robin received a week of special attention at Elijah Clark State Park. The Covid-19 has slowed and Georgia and South Carolina State parks are open. We were able to secure a camp 🏕 site on Lake Thurmond outside of Augusta Ga. We loved ❤️ the campground;however, across the lake sits Calhoun Falls State Park on the SC side and we liked it a little better. If one ☝️ Park is full try the other side you will NOT be disappointed ☹️.

This park is located on the western shore of 71,100 acre Clarks Hill Lake, one of the largest lakes in the Southeast. With its boat 🚣‍♂️ ramps and accessible fishing 🎣 pier, it is especially popular with anglers and boaters. We enjoyed the swimming and kayaking. We stayed at Site 105 and had full shade. Most all the sites also had full shade.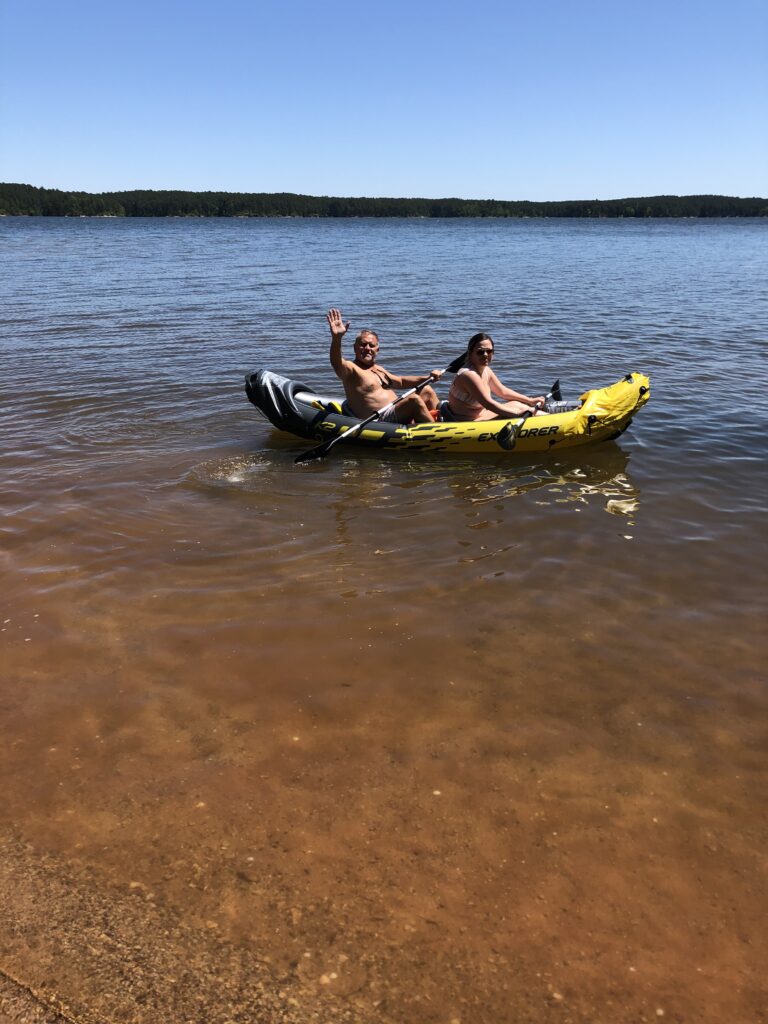 The camp grounds were well maintained. We did feel that we were a little bit close to our neighbors on both sides but economy of scale makes squeezing in an extra camp site on the water 💧 but we still recommend.
Quick link to Elijah Clark State Park Website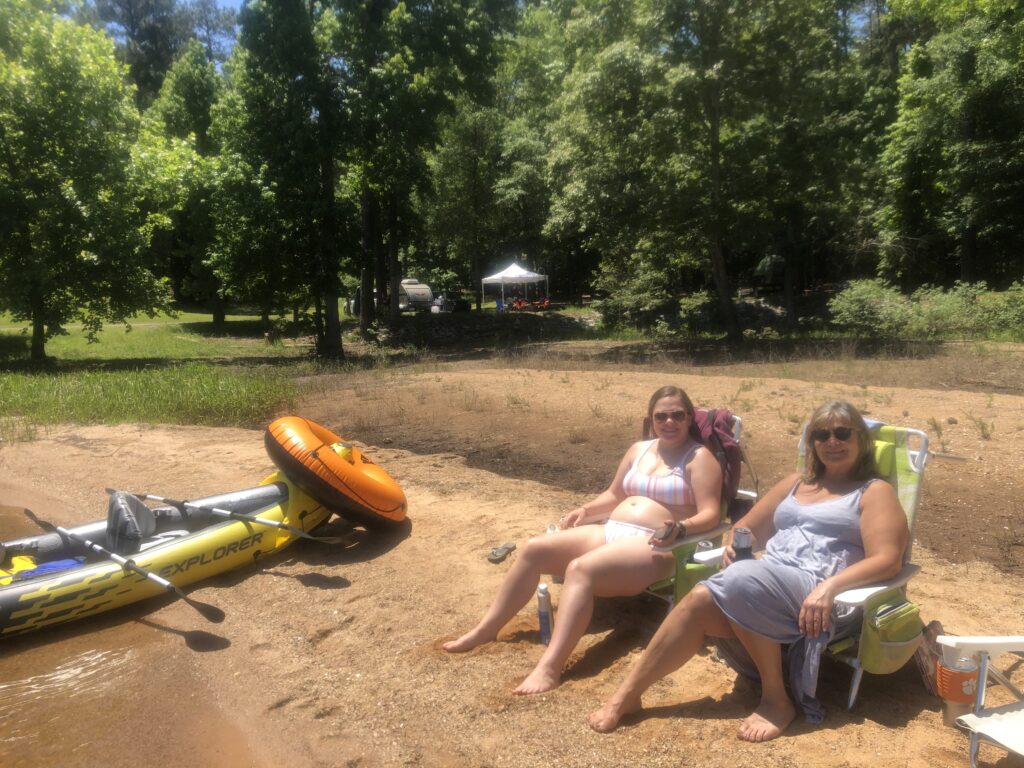 Elijah Clark State Park is named for a frontiersman and Georgia war hero who led pioneers during the Revolutionary War. A log cabin replica of the Clark home displays furniture, utensils and tools circa 1780 and is open weekends April through November. Visitors can also view the graves of Clark and his wife, Hannah.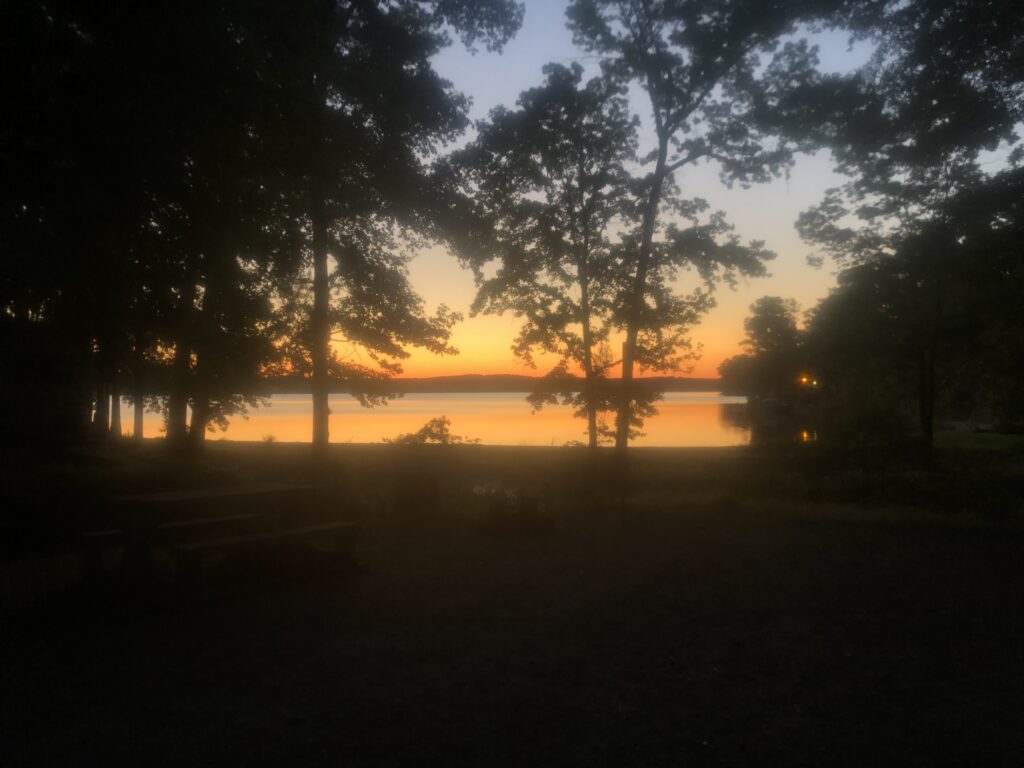 I am an early riser 🌄 and I love a cup of coffee ☕️ to wait for the sun 🌞 to come up. I was not disappointed when the sun appeared at the park. What I was disappointed ☹️ in was myself for falling off the Weight Wachers plan and eating so poorly but it was Mother's Day. I know it is only a hamburger 🍔 but Robin knows how to pack the burger so tight in the prep stage that the results are incredible.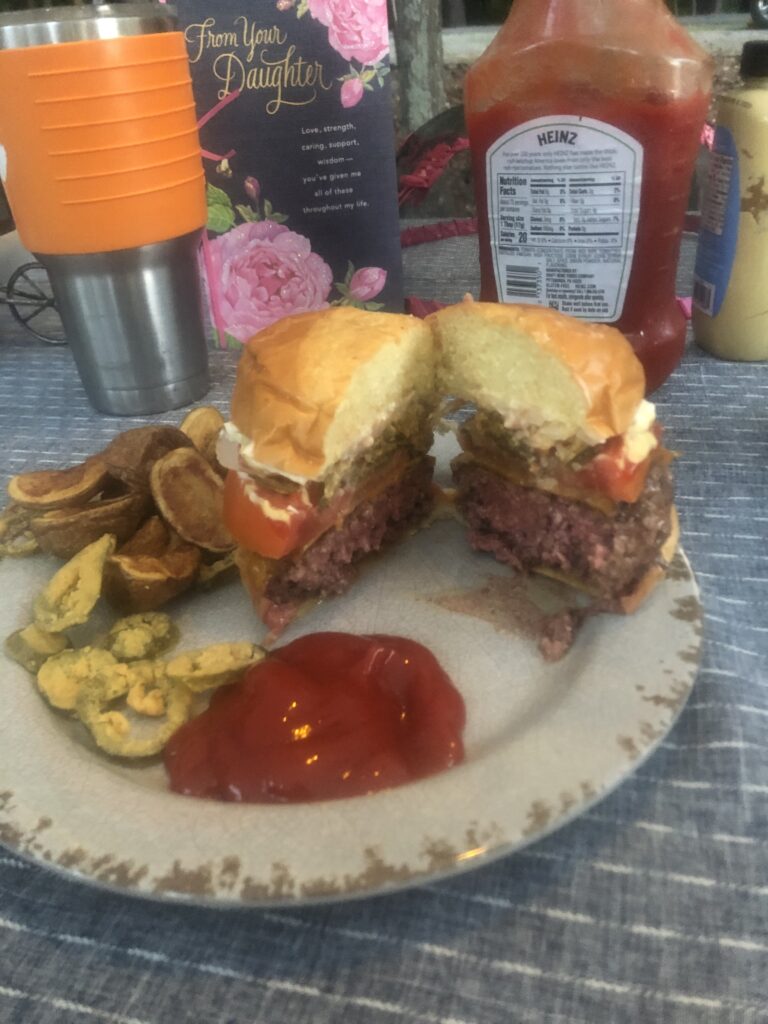 Watch how Robin preps the Hamburger 🍔
We stayed 2 nights nights and I can not think of a better meal 🥘 when on the lake than fried fish 🐟 and shrimp 🍤 with grits. The fish is "whiting" that we picked up from a local fisherman on the way to the lake. Support you local fisherman. You will not be sorry.