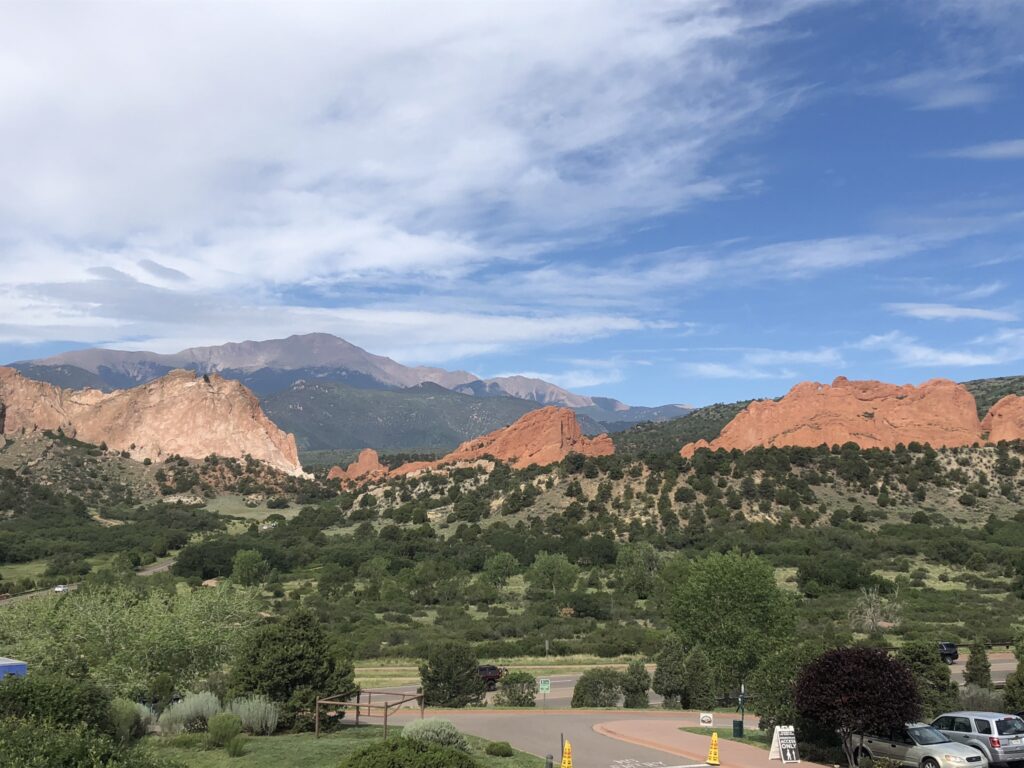 Traveling through Colorado Springs is not complete without a stop 🛑 at the Garden of the Gods which is said, "the most striking contrast between the plains and mountains in North America" with respect to biology, geology, climate, and scenery." We were impressed and we know you will be also.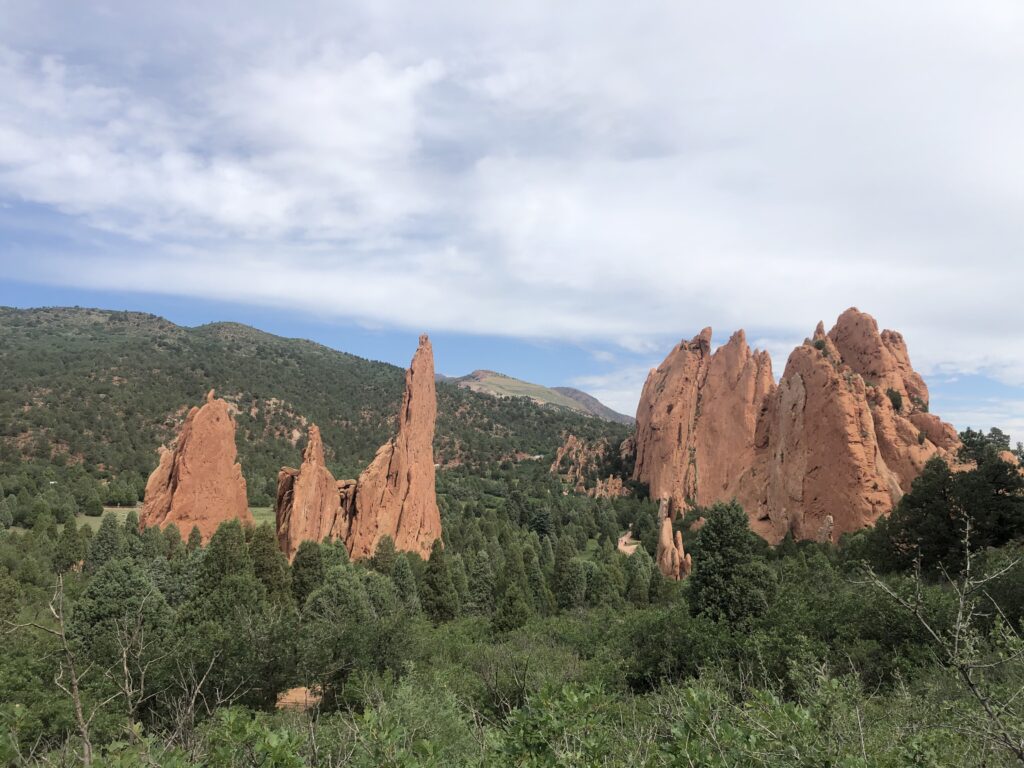 The cost is FREE and driving through the park will allow nice views; however, we highly recommend parking at the Visitor Center and picking up 🔝 a free map then walking into the park. With over 15 miles of hiking 🥾 trails of which we completed the Perkins Central Garden Trail that is a 1.5 mile paved trail that is wheelchair and stroller accessible.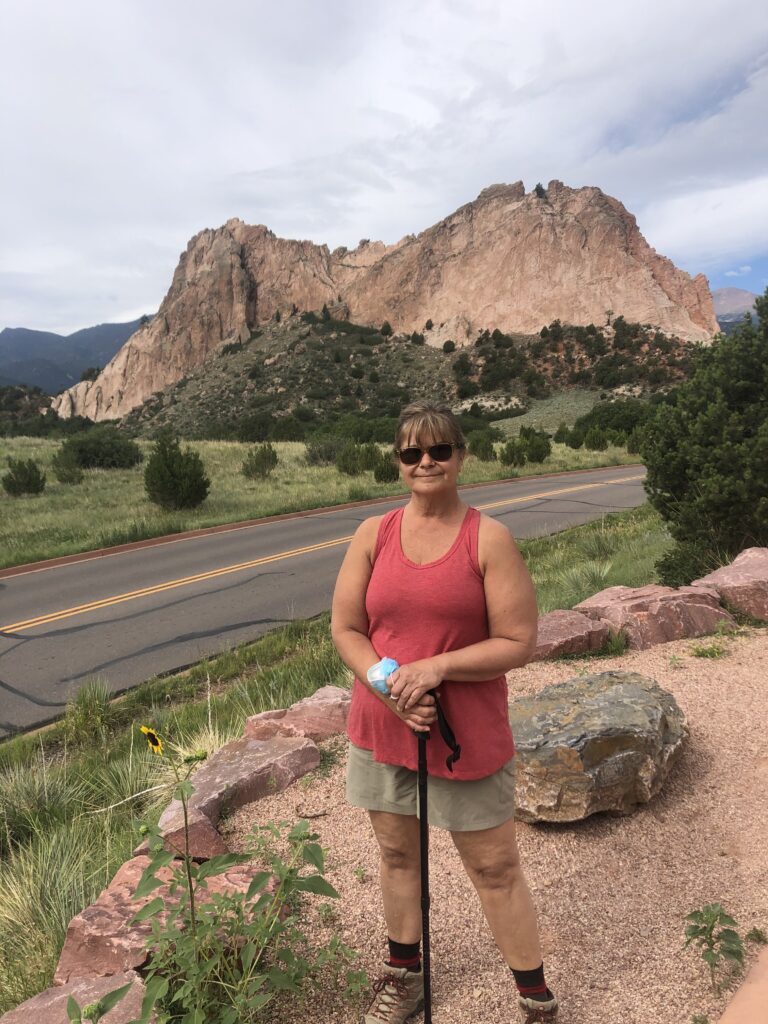 Helen Hunt Jackson wrote of the Garden of the Gods, "You wind among rocks of every conceivable and inconceivable shape and size… all bright red, all motionless and silent, with a strange look of having been just stopped and held back in the very climax of some supernatural catastrophe." ~The Ute Indians believed the Garden of the Gods was the birthplace of their people. Dinosaur 🦖 bones and petroglyphs dating back to 1330 BC can be found within the park highlighting the sacred surrounding beneath the 14,000 Pikes Peak ⛰ looming in the distance.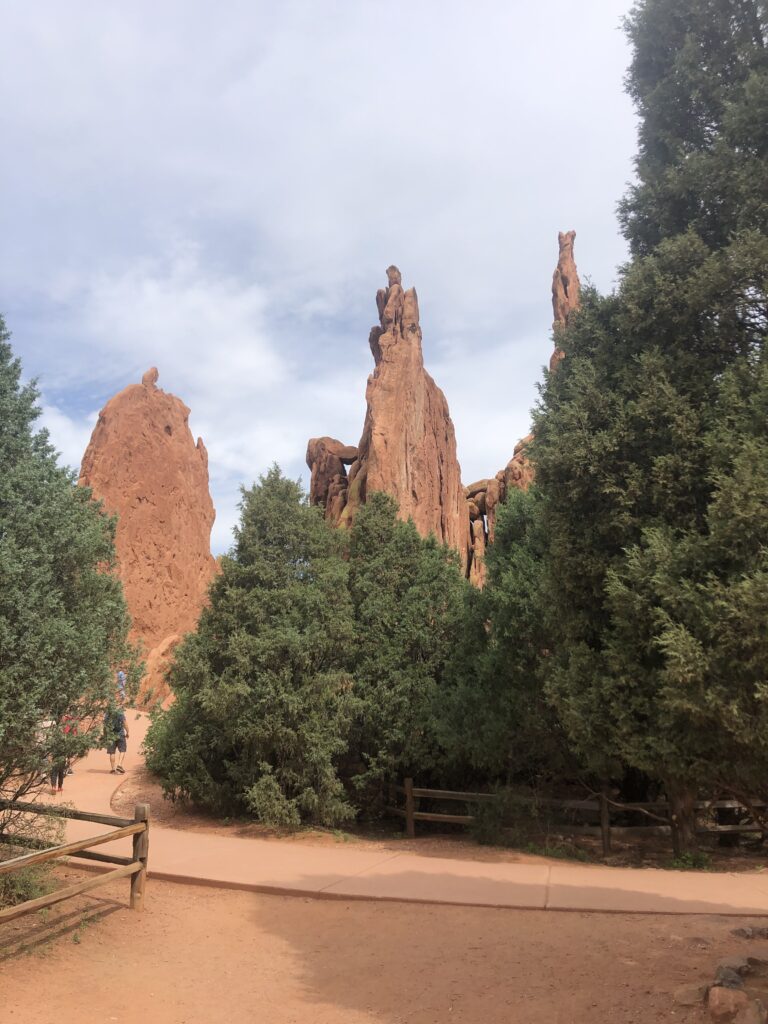 PARK HOURS
May 1 – October 31: 5AM – 11PM
November 1 – April 30: 5AM – 9PM
Both the park and Visitor & Nature Center are free and open to the public.
Closed Thanksgiving, Christmas & New Year's Day.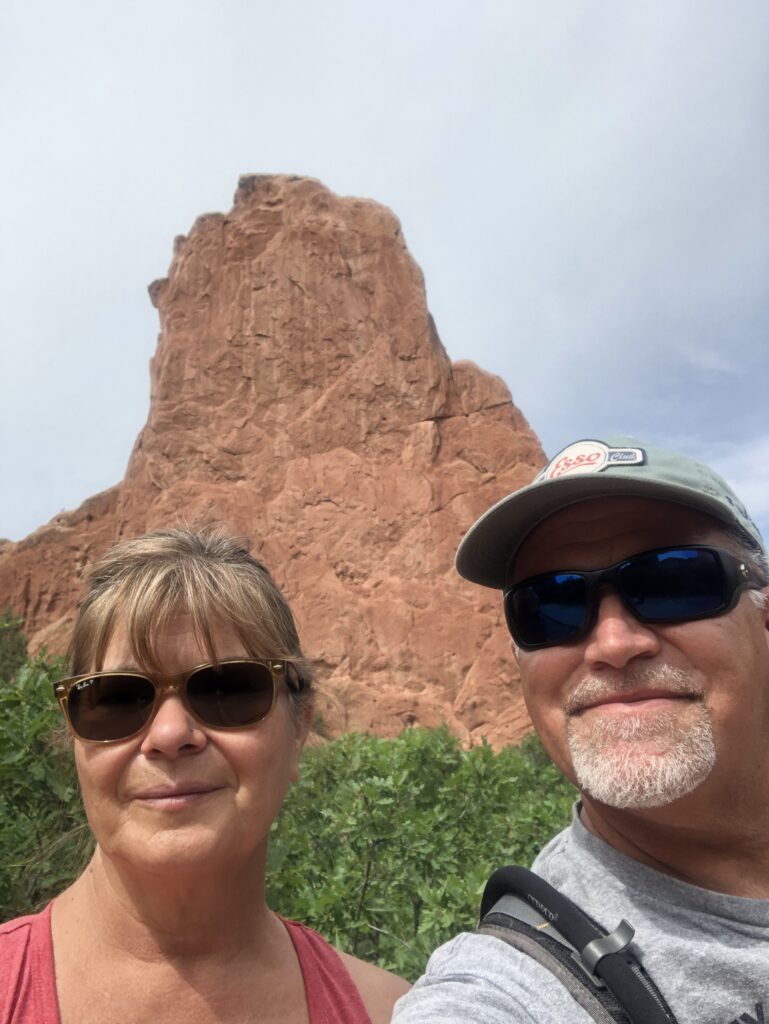 How was Garden of the Gods named?
The first European explorers referred to this site as Red Rock Corral. Then, in 1859 a new group of surveyors explored the site and one gentleman remarked that the area would be a great location for a beer garden. His companion retorted that this place of incredible beauty was suited for more than just a beer garden, that it was a place fit for gods to assemble. And that's how "Garden of the Gods" got its name!
One activity very popular within the park is Rock Climbing. 🧗‍♂️ You must fill out the free registration form and abide by all rules. We were not brave enough to try this activity but we had fun resting and watching the brave at heart venture up these steep walls. Want to learn how to rock climb? Check out these outfitters and they will teach you in Garden of the Gods Park.
Road warriors need to pass the time when on the road. I highly recommend the Audible books 📚
Try Audible and Get Two Free Audiobooks
Other PARK ACTIVITIES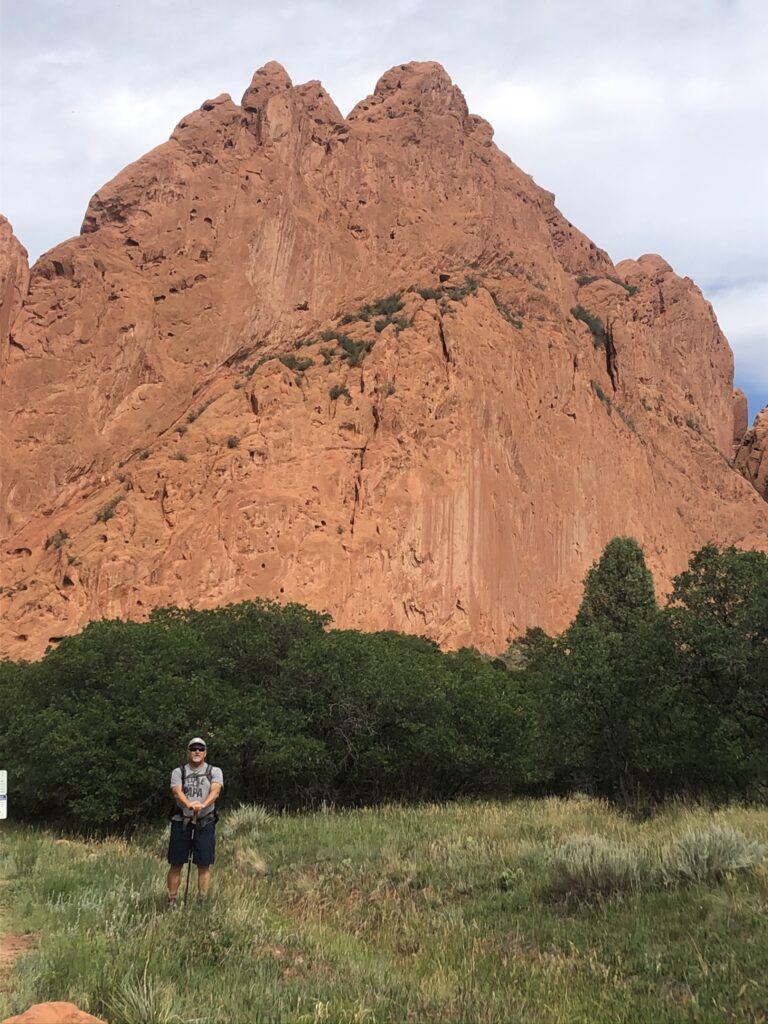 Pro-Tip After spending a day in the Garden of Gods, we highly recommend a journey into Manitou Springs for the best hamburger 🍔 we have ever had at the Keg Lounge. We have traveled across America and have never tasted such a good 😌 burger except for Robins homemade jalapeño burger. 😋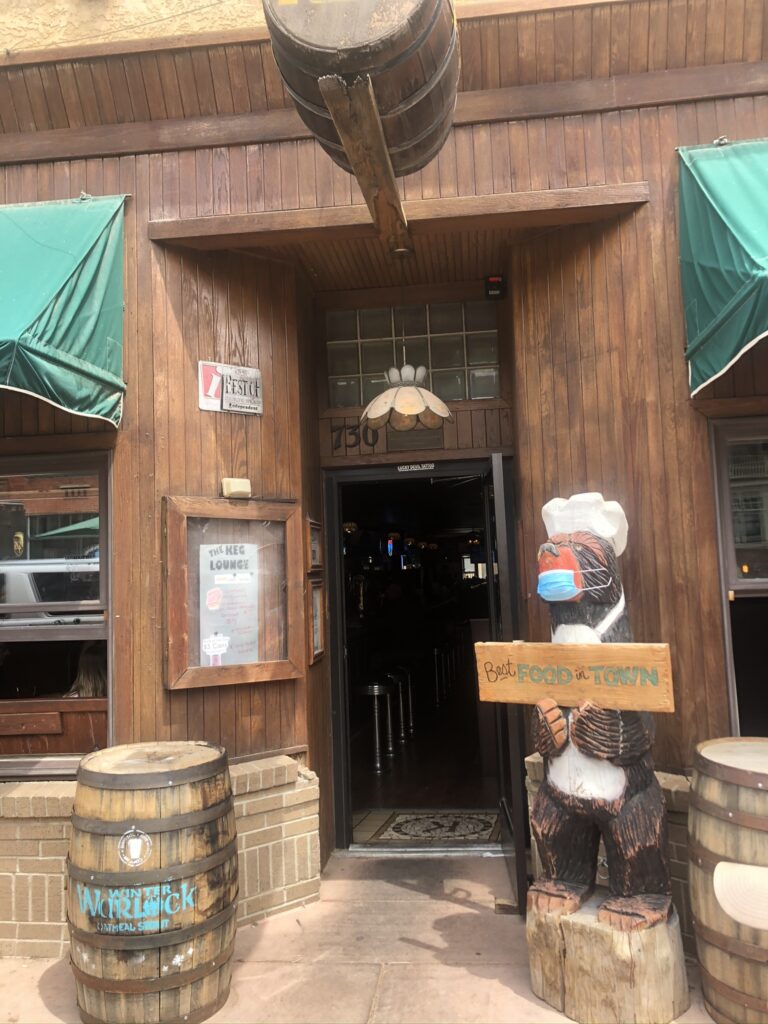 Money saving tip: Buy the annual national parks pass. The National Park Pass will also allow access to all the national monuments. The cost is $80. If you plan on being in any of the National Parks more than three times within a year then you will save money. The pass will sometimes allow discounts to camping in the National Forest 🌳. There's also discounts for seniors which can be applied against camping threw out America. Other discounts apply so please read the eligibility which can save you more money. We estimate we saved over $600 in park fees."The fire is the main comfort of camp, whether in summer or winter." Thoreau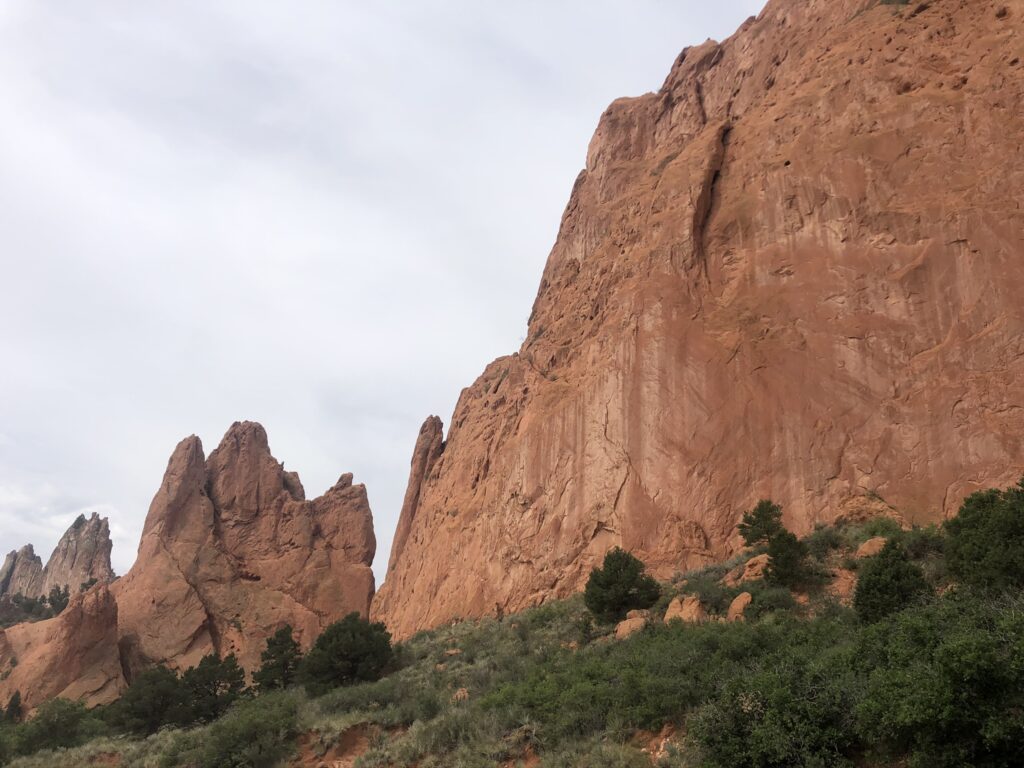 This site contains paid advertisements. By clicking the links it does not cost you any extra money as the seller pays Travelswithgg a referral fee. We will never place any links without 100% satisfaction of a product we use.
Traveling across the country is challenging enough to not have to worry about ones drinking water. We carry with us the Berkey water filtration system which we consider one of the best on the market.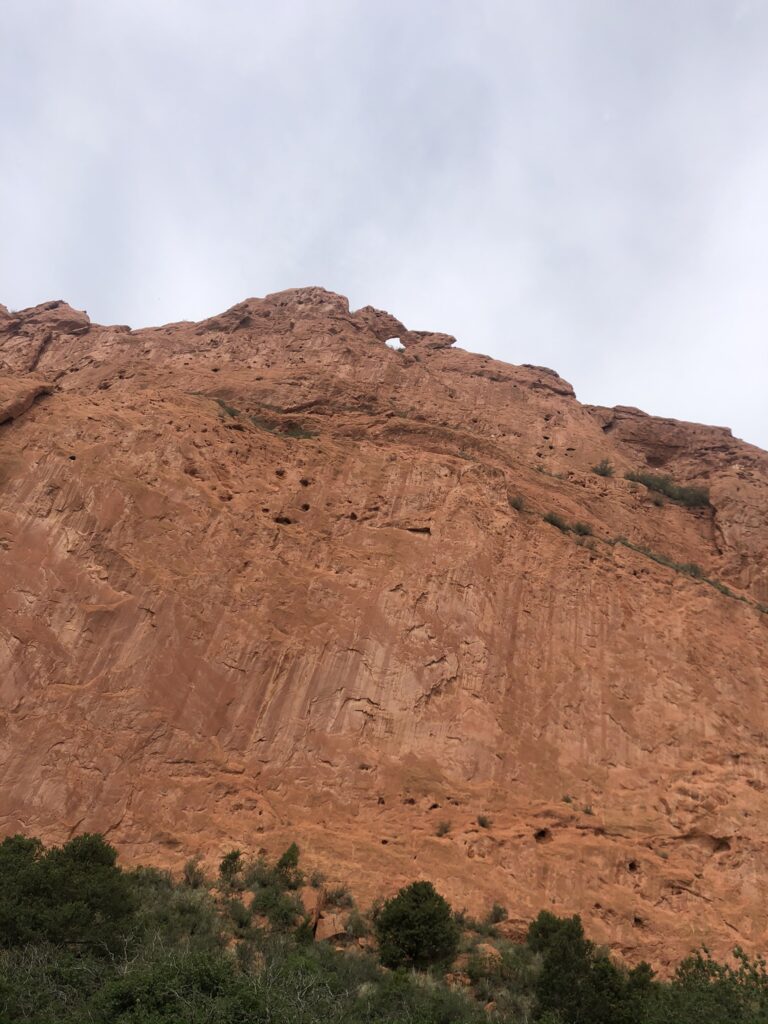 Our thoughts 💭 about the Garden 🪴 of the Gods
We believe old and young will find some activity to be entertained within this park. It's free. How can one complain about spending a day walking among these sentinel spires, hogbacks, and unusually formations that were created millions of years ago. I promise you will be not be disappointed. ~Heaven is under our feet as well as over our heads. —Henry David Thoreau
Amazon Launchpad Holiday Gift Guide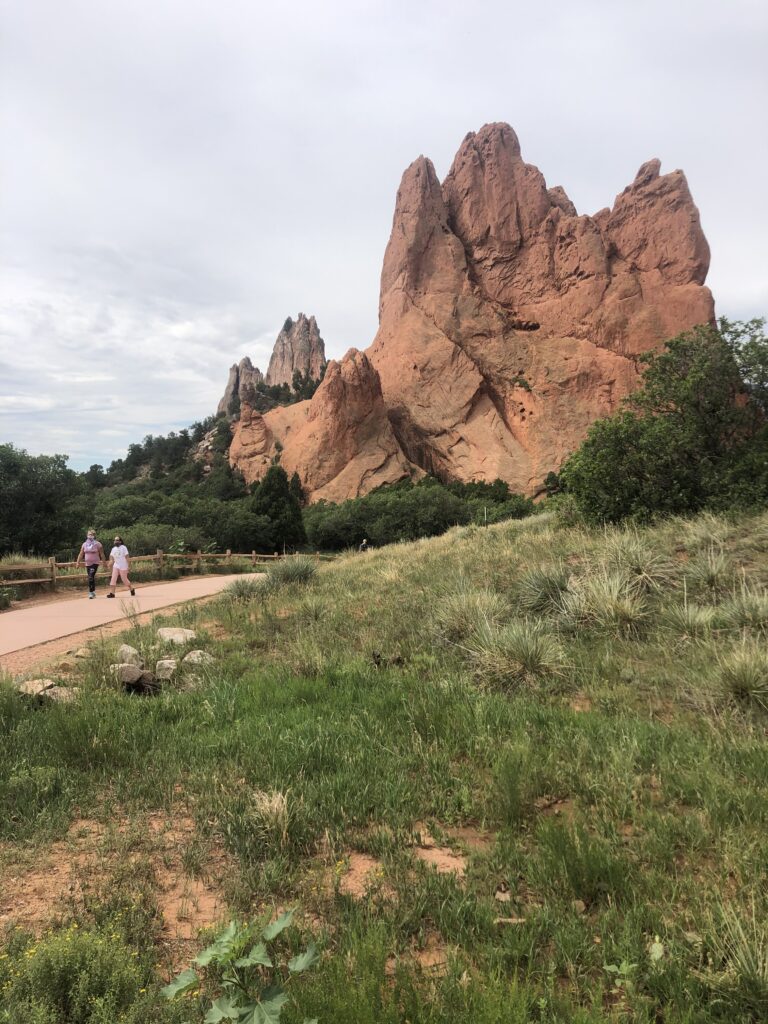 Drone flying is fast becoming a hobby of mine. After much research I purchased the Mini from DJI. I am very satisfied but still an amateur having a blast. Check out our drone videos within the blog which we hope you will enjoy.
Products we love ❤️
After 12,000 miles on the road and hundreds of miles hiking 🥾 throughout America, our Merrells have withstood all types of terrain and although they may be dirty, the quality is outstanding and are ready for the next 12,000.
Being on the water is very therapeutic and lots of fun. Space is always our issue so the inflatable kayak was our answer. Easy to inflate but we did buy a battery 🔋 pump to make life easy. We have kayaked the lakes of Montana, Idaho, Arkansas, Minnesota, South Carolina, Arizona and the Intex has not let us down.
Robin's favorite outdoor cooking utensil
Great personal usb fans. Perfect for warm dry camping nights
Our Retro Jr offers only so much space so to expand the cooking area, Robin loves this easy to put up table from Lifetime. No issues after multiple setups and break downs.
Campers are for the most part very honest and friendly people. However, pulling GG through a city and leaving her to go explore can make one feel uneasy 😬 so this easy locking 🔒 system was our solution.
Our teardrop does not come with a refrigerator so coolers are our life blood. We needed to keep our food cold for days on end and these coolers did the trick.
Grand daughter had her first birthday so the best gift was to start her love of camping. Love you Bridget.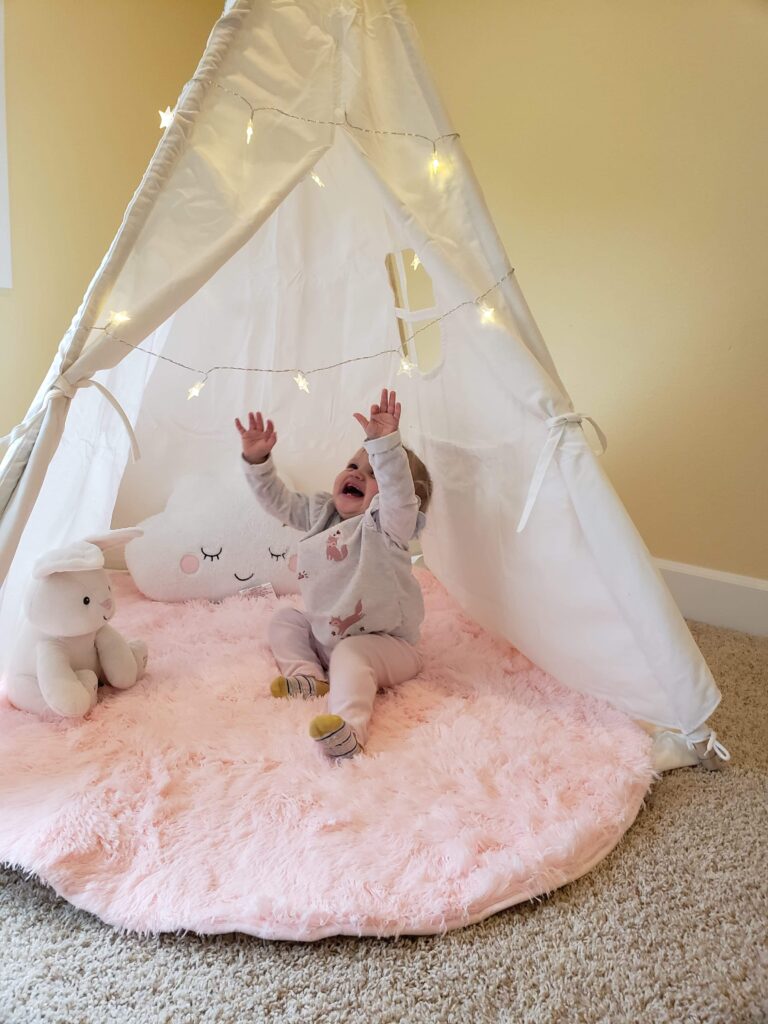 Traveling over 12,000 miles in a Teardrop trailer one realizes space is an issue. We highly a roof rack to aid in carrying more items ie inflatable kayak, life jackets, oars, and etc.
12,000 miles on the road, one of my best purchases was my Costa sunglasses 🕶. The glare from driving is gone and the polarized lenses intensified the colors of my surroundings.