Trip taken August 2020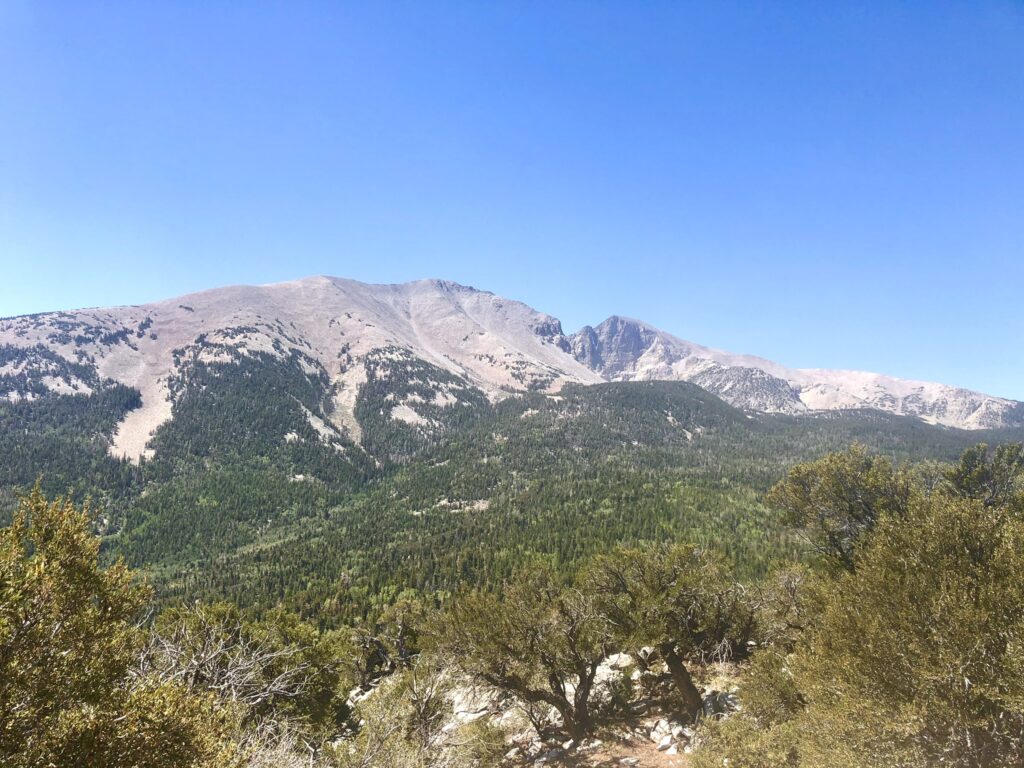 We left Las Vegas August 10, 2020 and our plans were to head towards Idaho. Now the drive across the Great Basin is a lonely road. There is over 400 miles of vistas and high deserts to transverse Nevada on this 2 lane highway (US 93) and be aware reflections off the pavement and the wide-open country can greatly hamper distance perception resulting in some bizarre passing/not passing decisions. However, your journey will be reward by visiting one of our most under appreciated national parks. Hello!! Great Basin National Park 😀.
Pro Tip – Stock up on extra drinking water to bring in your car. Literally it is 100s of miles between towns and if you have car troubles you do not want to combine issues with thirst and dehydration.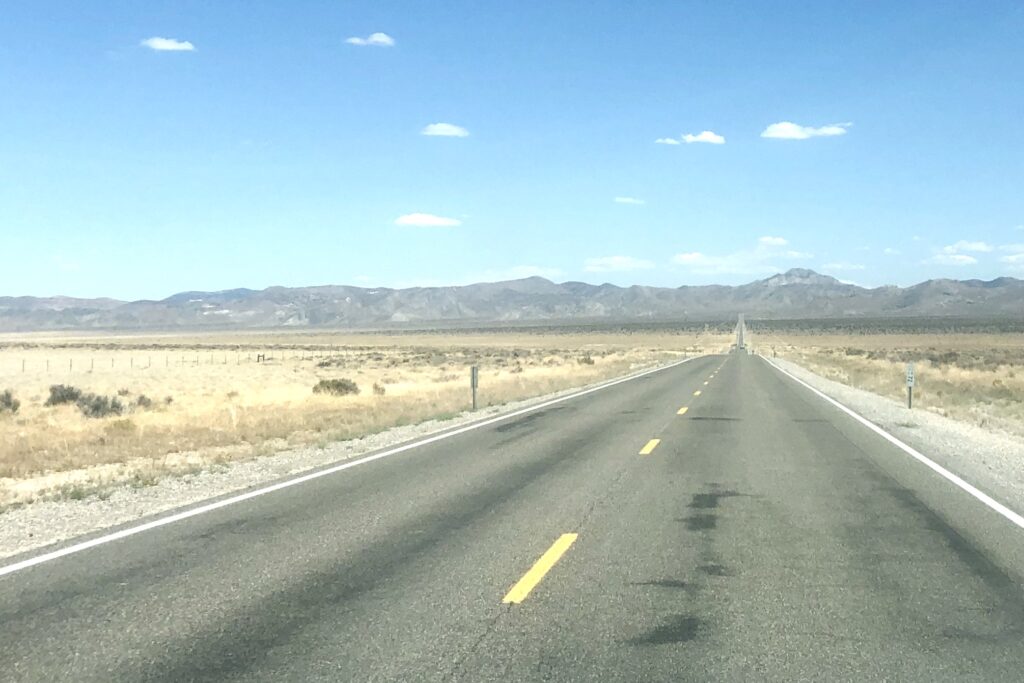 Great Basin National Park – At an elevation over 13,000, Great Basin is an adventurers dream come true. Spelunking in the Lehman caves, driving the scenic Wheeler Peak road, angler fishing 🎣 the streams, hiking one of the many trails, observe & be amazed by the bristlecone pines (oldest living organize on the planet 🌎)and as the sun sets one can not imagine the star gazing. This is irrefagablely one of the most beautiful places in the world.
Pro Tip – Plan your visit during an upcoming meteor shower. We were present for the Persiod Meteor shower August 13, 2020 and never in my life did I witness as more amazing displays of astromomical wonder. We counted 28 shooting star.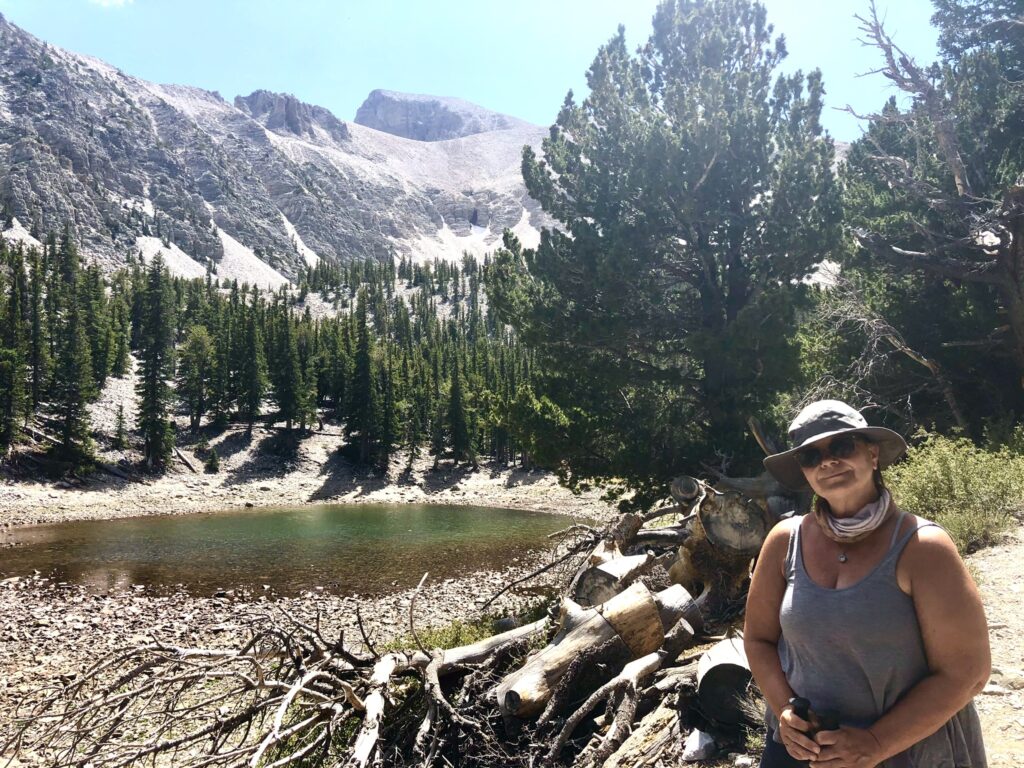 Wildlife is abundant in this high desert 🌵 as this big rattlesnake decided to crawl through our camp ground at cocktail 🍹 hour.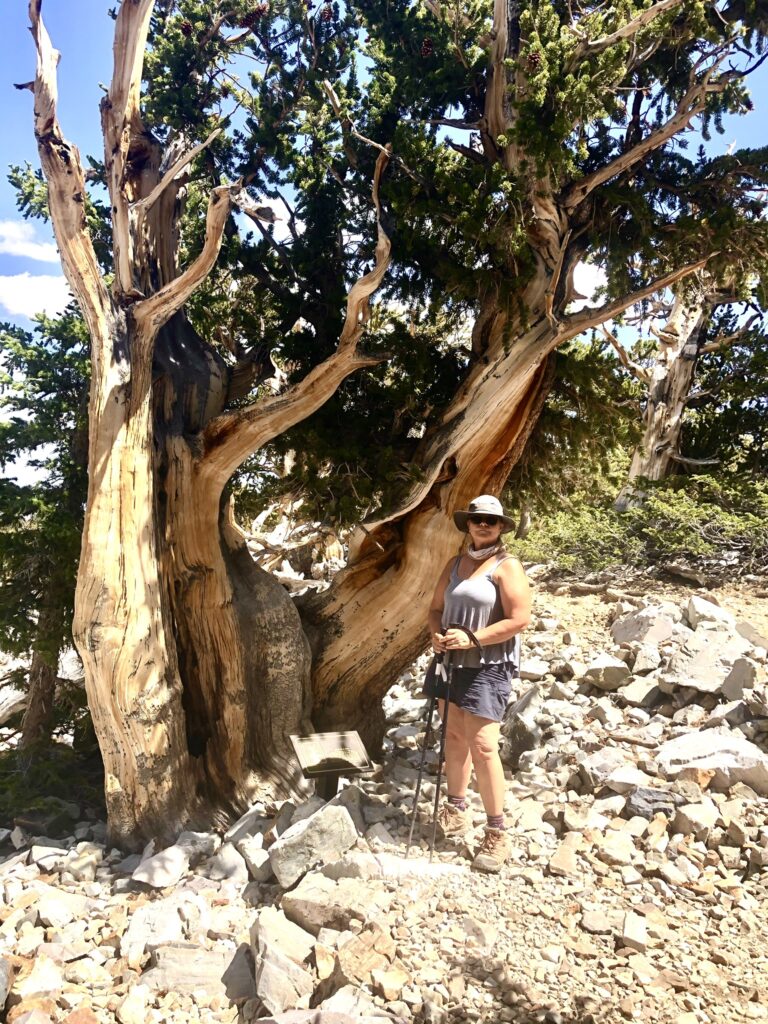 Road warriors need to pass the time when on the road. I highly recommend the Audible books 📚
Try Audible and Get Two Free Audiobooks
Most do within the GreaT Basin National Park – I have never felt so innocent and young until I stood before a 3,200 year old tree. (No this is NOT a misprint). The bristlecone pine found within the Great Basin NP are the oldest organism on the planet and were here when Mesopotamia and Egypt 🇪🇬were just forming villages and communities. These odd twisting pines have a beauty that made me intimidated standing in it's presents. These lone pines live in habitats that are harsh and the bark is resistant to insects. After the tree dies the remains will likely last another 1,000 years. I never thought 💭 I could be so amazed by 1 tree.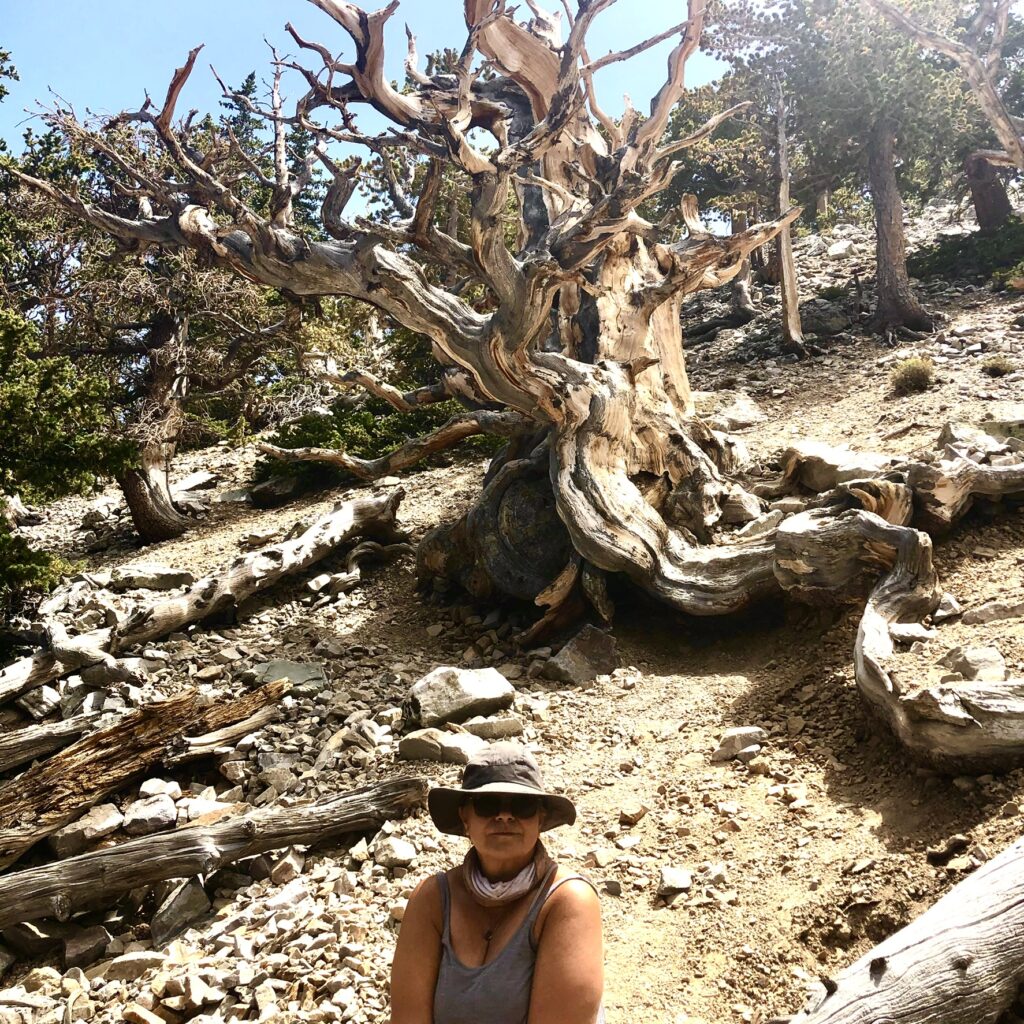 Amazon Launchpad Holiday Gift Guide
The hike to the interpretive center at the Bristlecone Pines grove is a moderate hike of 4.5 miles but the experience is so worth the calories you will burn.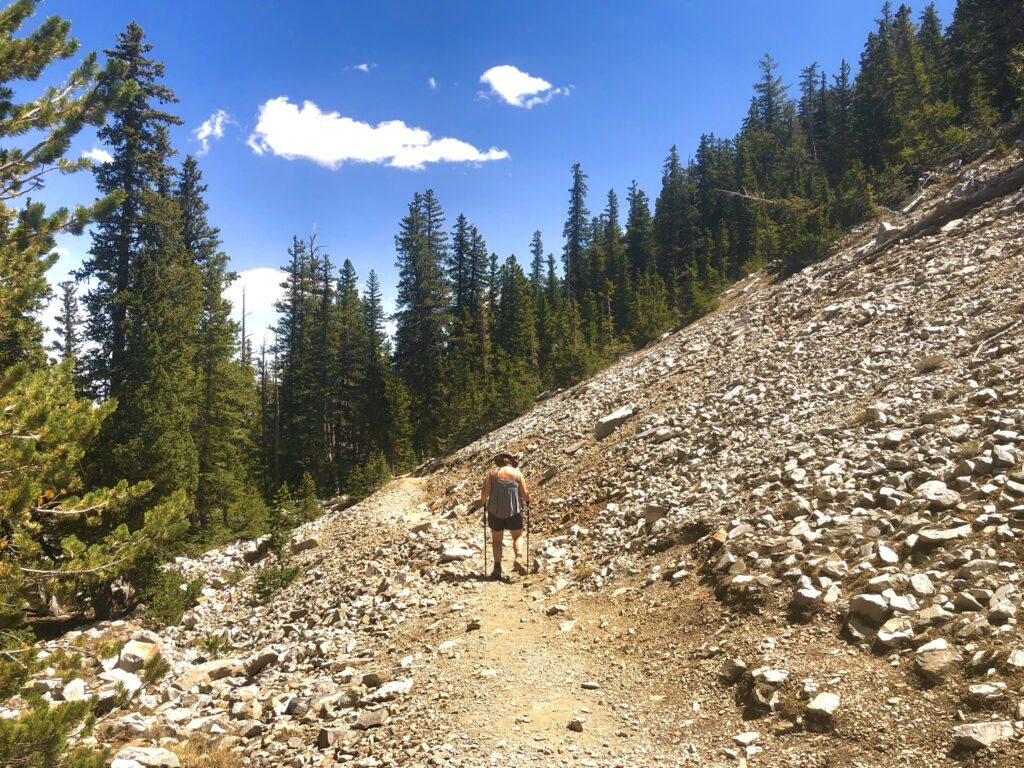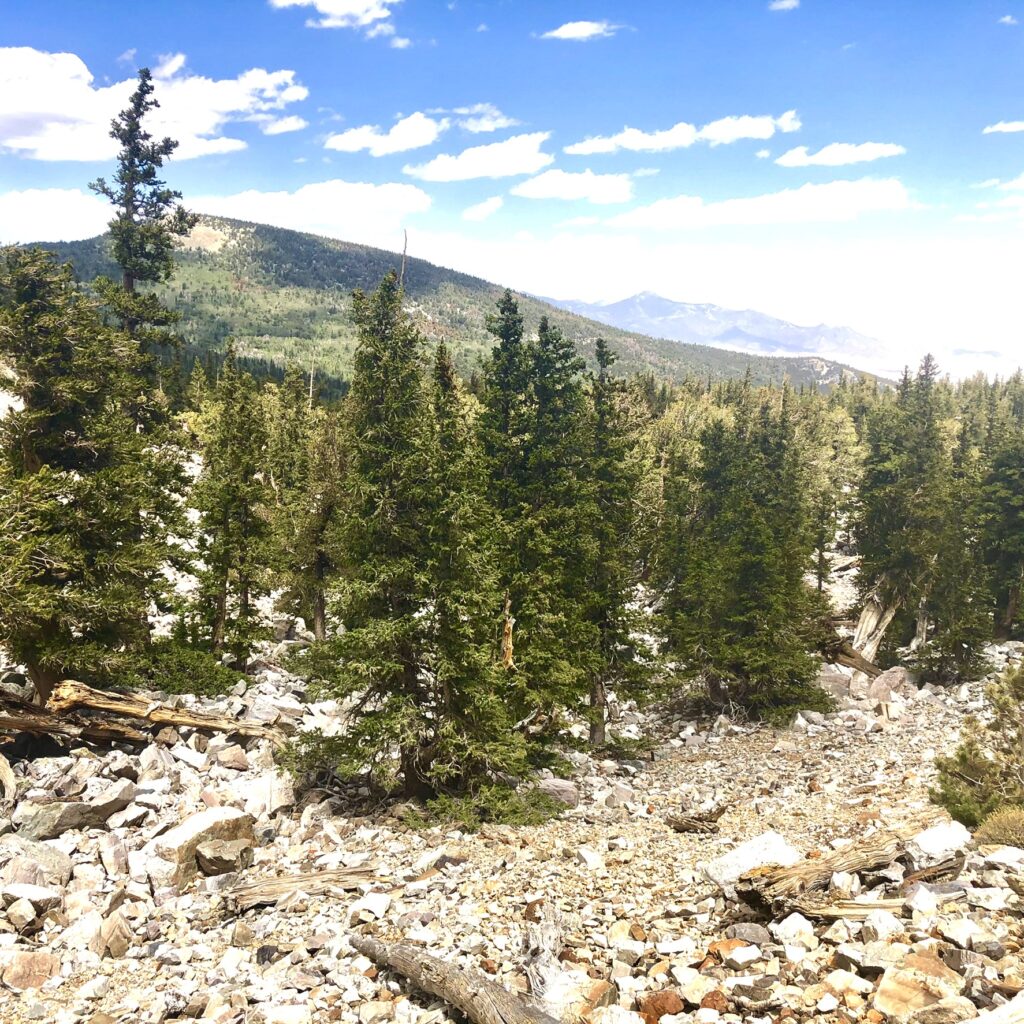 You can add another 1 mile to your hike and witness Wheeler Glacier which is the Southern most glacier in the US. This is also called the Bristlecone pines glacier trail. You have already done the toughest part so if you can walk just a little more to see the glacier, you will thank me.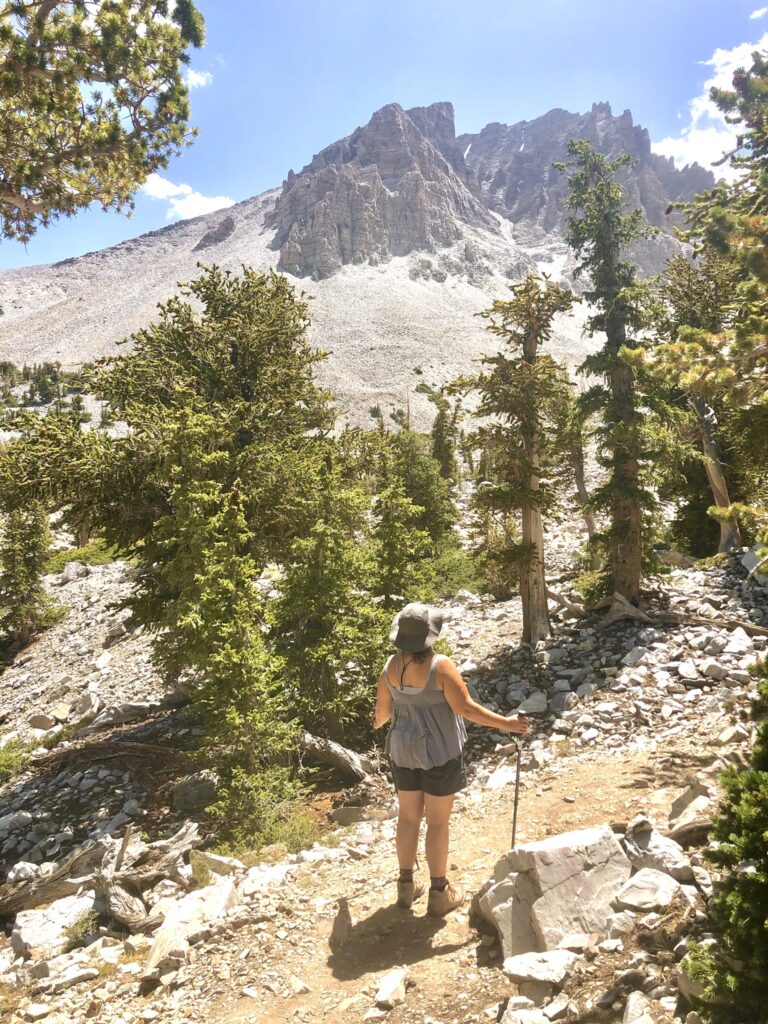 We also decided to add a few more miles onto the hike and see the alpine lakes Teresa and Stella; albeit, in August these are more like a puddle.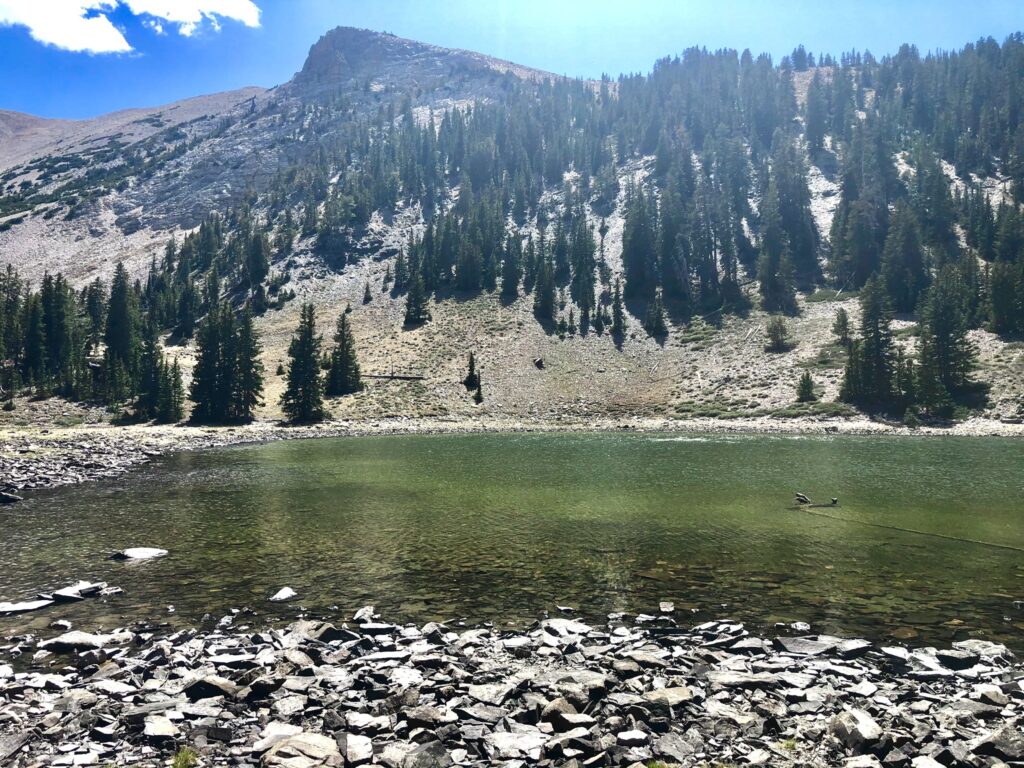 A walking stick or Trek poles and proper shoes will make a hike in the Great Basin NP more enjoyable. We can not count how many people we passed who were struggling on some of these trails.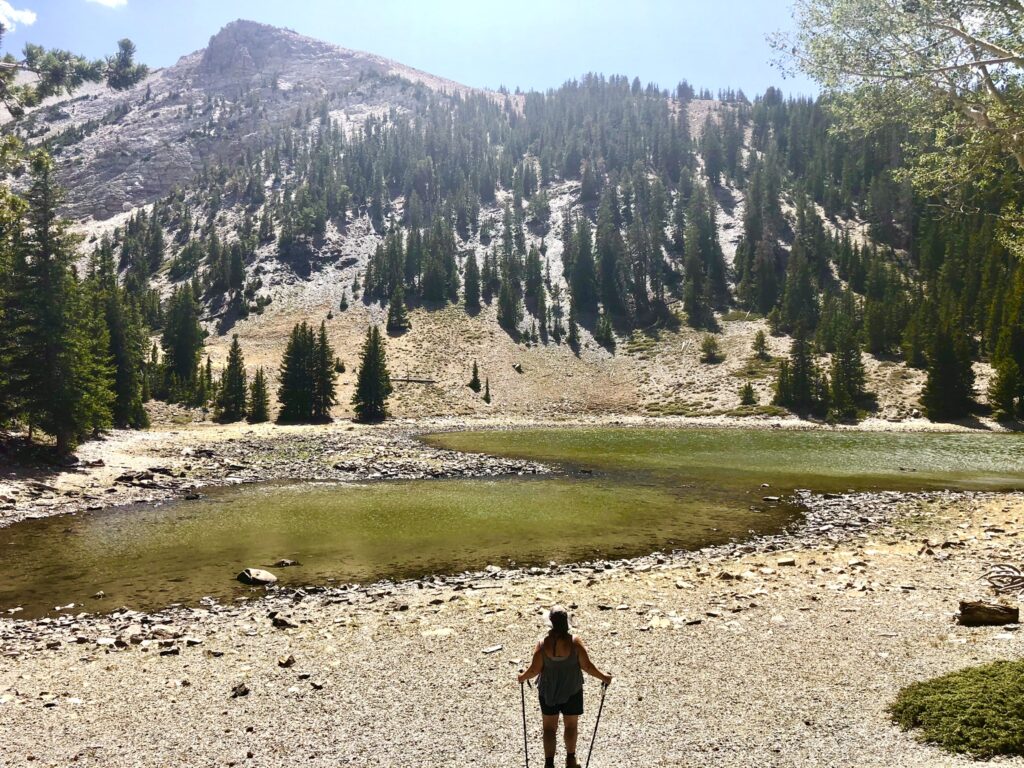 Lower Lehman campground – We camped among the lush green vegetation which hugs Lehman Creek and we secured our RV within earshot of clear mountain water which has tumbled 3000 vertical feet from the lakes and snowfields of the high Snake Range. There are 11 campsites and No electric hookups. Naturally landscaped with red-barked water birch, aspen and white fir a stroll through this sky island ecosystem provides for great bird-watching or a cooling dip in the stream while placing you just minutes from spectacular Lehman Caves. We paid $20 a night and the bath 🛁 houses were clean.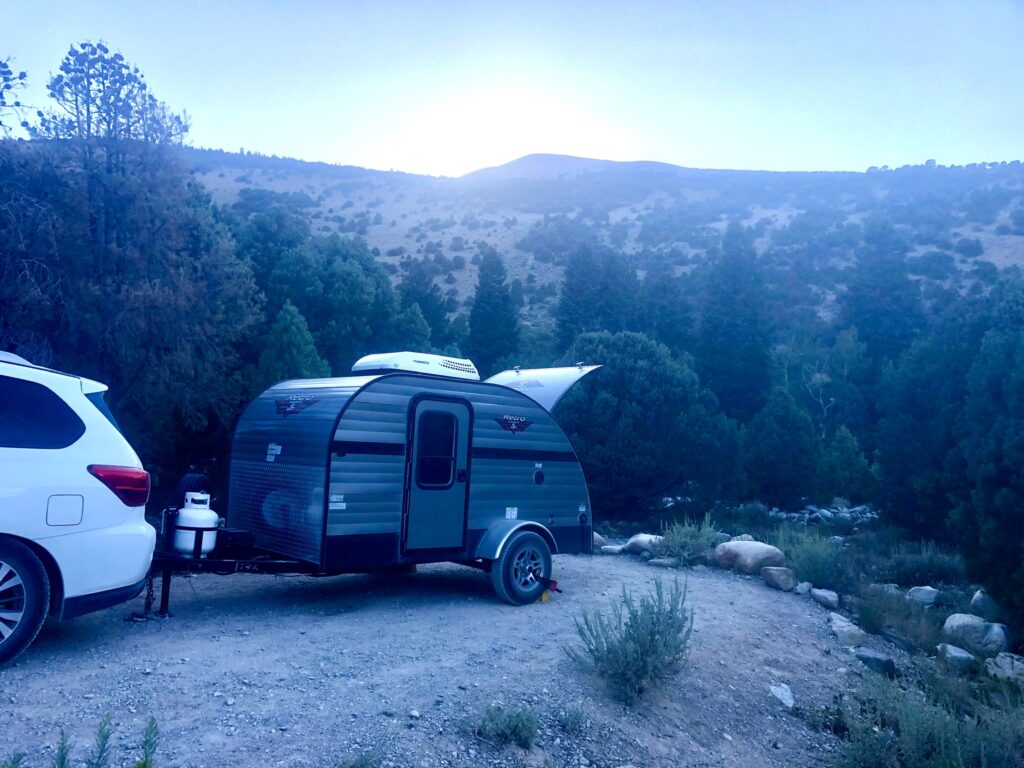 The scenic 12 mile Wheeler Peak drive is open June to October weather permitting and is a must do. There is a limit of single cars no greater than 24 feet but there is an area available to leave your rv if you are not staying in one of the 6 campgrounds.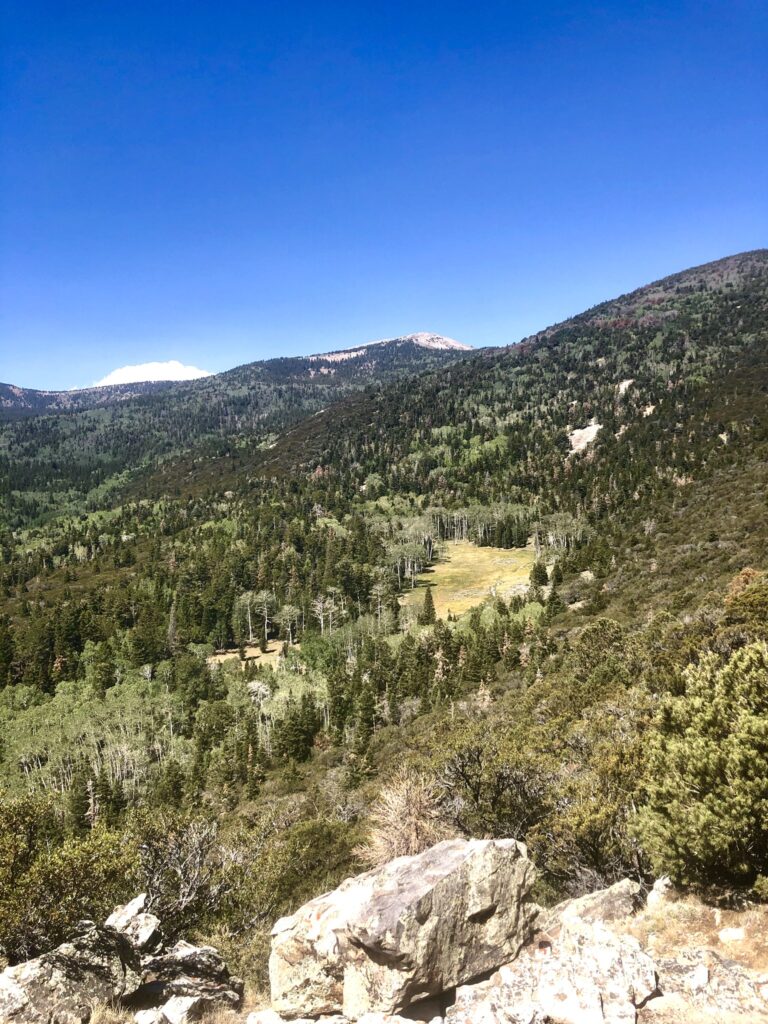 Lehman Caves was on our to do list but with Covid raging in August 2020 this was closed. Check the National Parks webpage for updates; however, there is so much available to do that this should not discourage you.
Quick link to Great Basin Park Website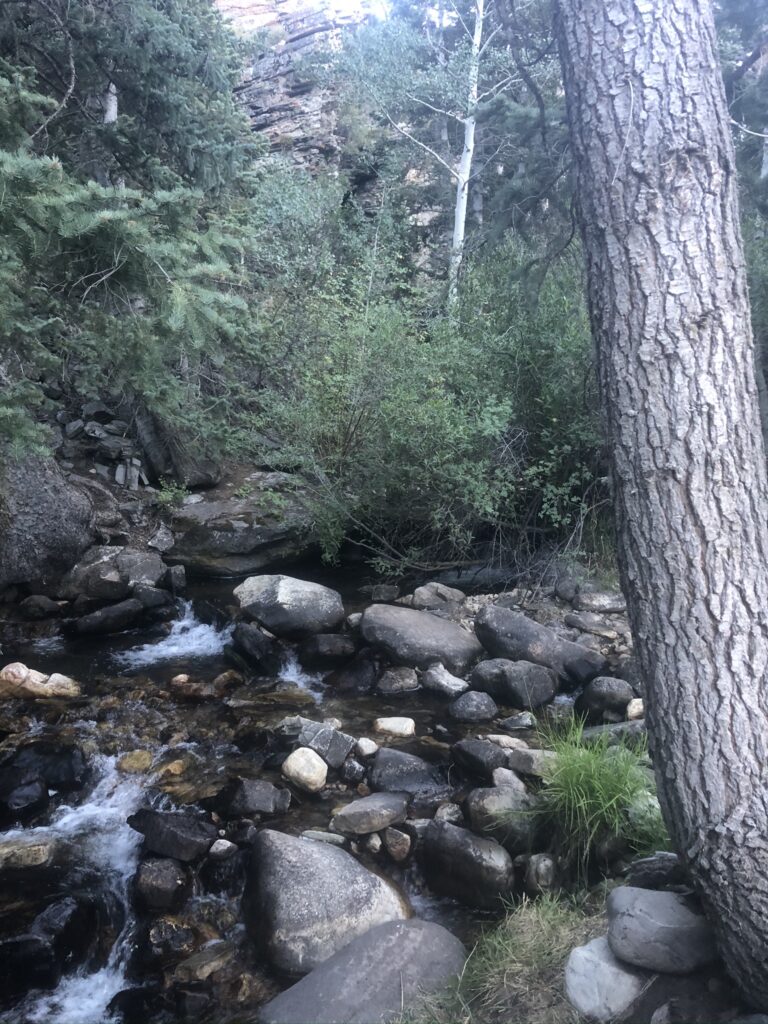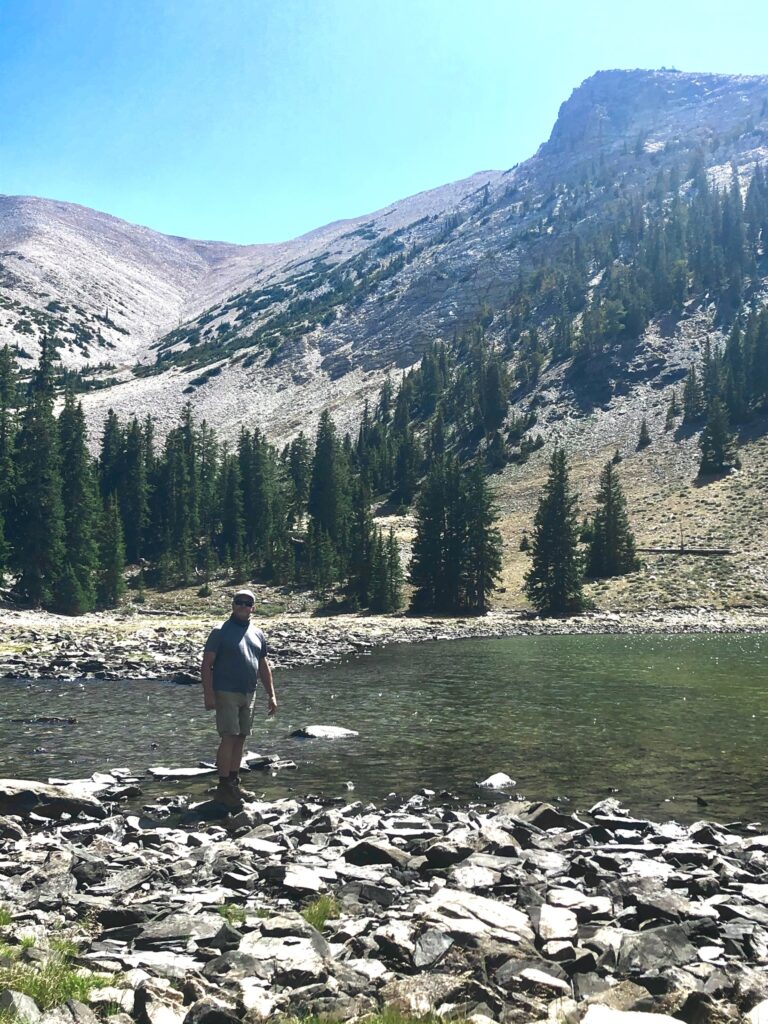 Drone flying around Lower Lehman campground (sorry but windy so very shaky)
Money saving tip: Buy the annual national parks pass. The cost is $80. If you plan on being in any of the National parks more than three times you will save money. The pass will also allow you access to the National Monuments and sometimes discounts in the National Forest 🌳. There's also discounts for seniors which can be applied against camping threw out America. Other discounts apply so please read the eligibility we can save you more money. We estimate we saved over $600 in park fees.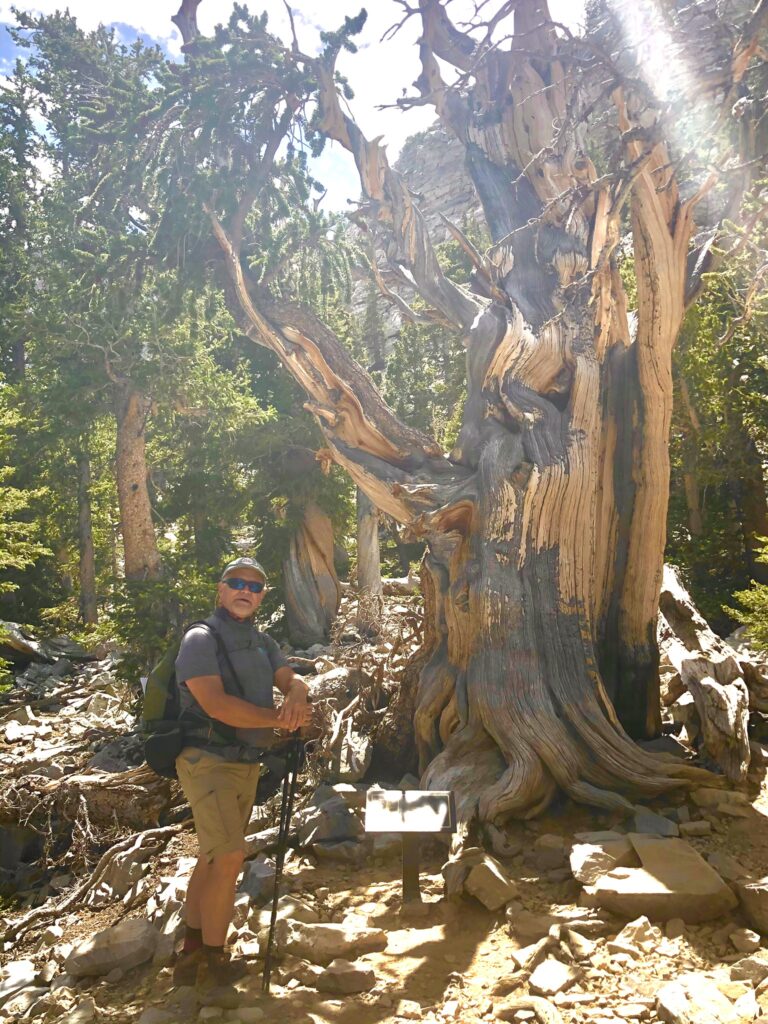 Robin love 💕 to cook 👩‍🍳 and her favorite accoutrement is this fish spatula from Amazon also check out her recipes within the webpage. All tried and delicious 😋 while on the road.
This site contains paid advertisements. By clicking the links it does not cost you any extra money as the seller pays Travelswithgg a referral fee. We will never place any links without 100% satisfaction of a product we use.
Traveling across the country is challenging enough to not have to worry about ones drinking water. We carry with us the Berkey water filtration system which we consider one of the best on the market
We are often asked do we have travel insurance and the answer is NO except for car and RV insurance. I was reading Money Magazine and found this article.
Drone flying is fast becoming a hobby of mine. After much research I purchased the Mini from DJI. I am very satisfied but still an amateur having a blast. Check out our drone videos within the blog which we hope you will enjoy.
Products we love ❤️

Paid ads-we recommend
After 12,000 miles on the road and hundreds of miles hiking 🥾 throughout America, our Merrells have withstood all types of terrain and although they may be dirty, the quality is outstanding and are ready for the next 12,000.
Being on the water is very therapeutic and lots of fun. Space is always our issue so the inflatable kayak was our answer. Easy to inflate but we did buy a battery 🔋 pump to make life easy. We have kayaked the lakes of Montana, Idaho, Arkansas, Minnesota, South Carolina, Arizona and the Intex has not let us down.
Robin's favorite outdoor cooking utensil
Great personal usb fans. Perfect for warm dry camping nights
Our Retro Jr offers only so much space so to expand the cooking area, Robin loves this easy to put up table from Lifetime. No issues after multiple setups and break downs.
We enjoy a good cup of coffee ☕️ and one of our favorite cafes offers a pour over. ( How to make the best pour over coffee) If you are still making coffee in a pot break the yoke of social conformity and consider alternatives to a drink of the gods (coffee) every morning. This Insta Pot has been a godsend to our travels.
Campers are for the most part very honest and friendly people. However, pulling GG through a city and leaving her to go explore can make one feel uneasy 😬 so this easy locking 🔒 system was our solution.
Our teardrop does not come with a refridgerator do coolers are our life blood. We needed to keep our food cold for days on end and these coolers did the trick.
Grand daughter had her first birthday 🍰 so the best gift was to start her love of camping. Love you 😍 Bridget.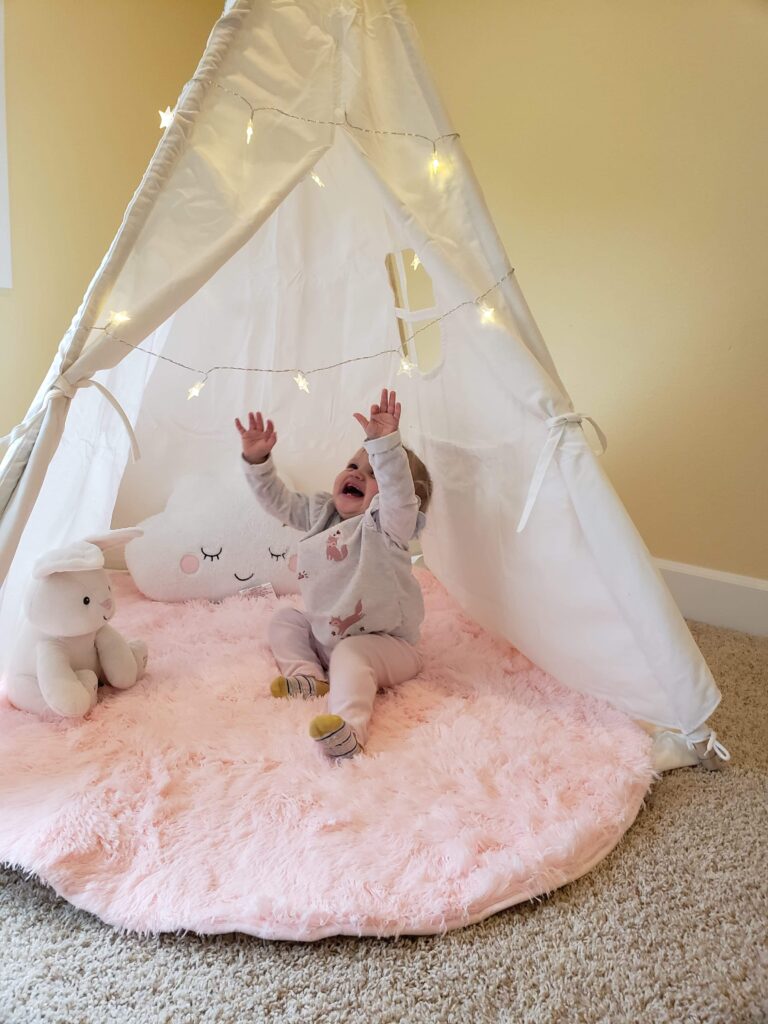 Traveling over 12,000 miles in a Teardrop trailer one realizes space is an issue. We highly a roof rack to aid in carrying more items ie inflatable kayak, life jackets, oars, and etc.
12,000 miles on the road, one of my best purchases was my Costa sunglasses 🕶. The glare from driving is gone and the polarized lenses intensified the colors of my surroundings.