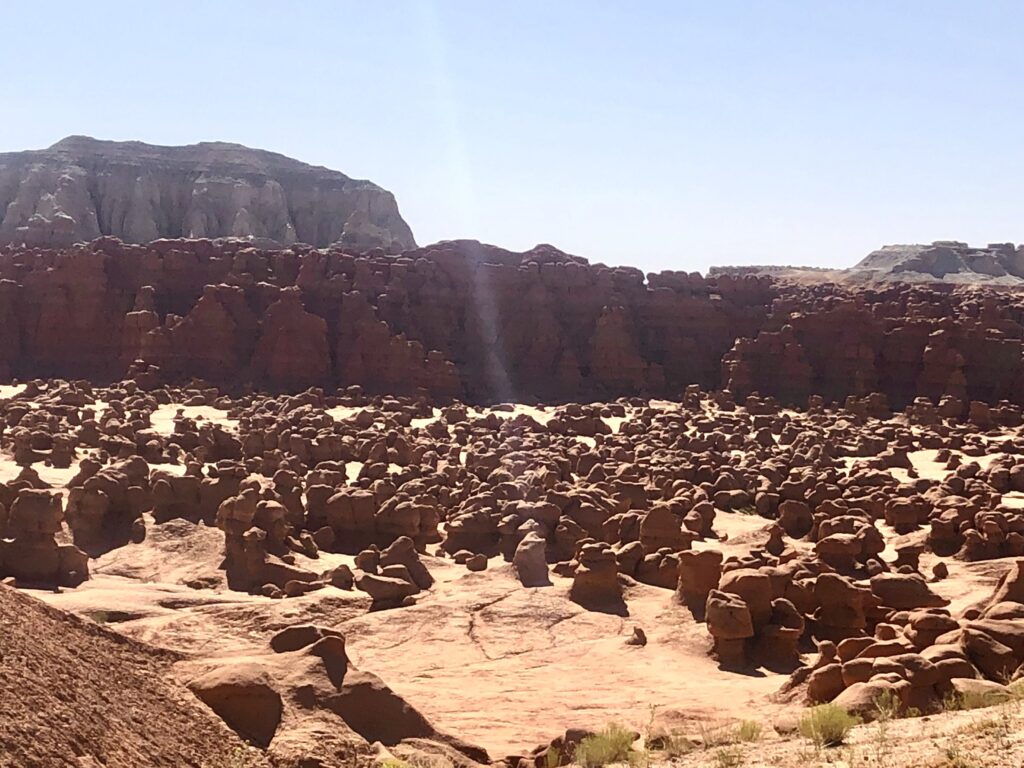 Goblin State Park should be on everyone's todo list if traveling through southern Utah. You will not be disappointed with a visit to this park.
Journey to this strange and colorful valley, which is unlike any other in Utah. The landscape, covered with sandstone goblins and formations, is often compared to Mars. Explore the geology, and camp among the nooks and gnomes. We spent several hours hiking 🥾 within the 5 acres of these strange structures. Unfortunately, we did not camp within this State Park.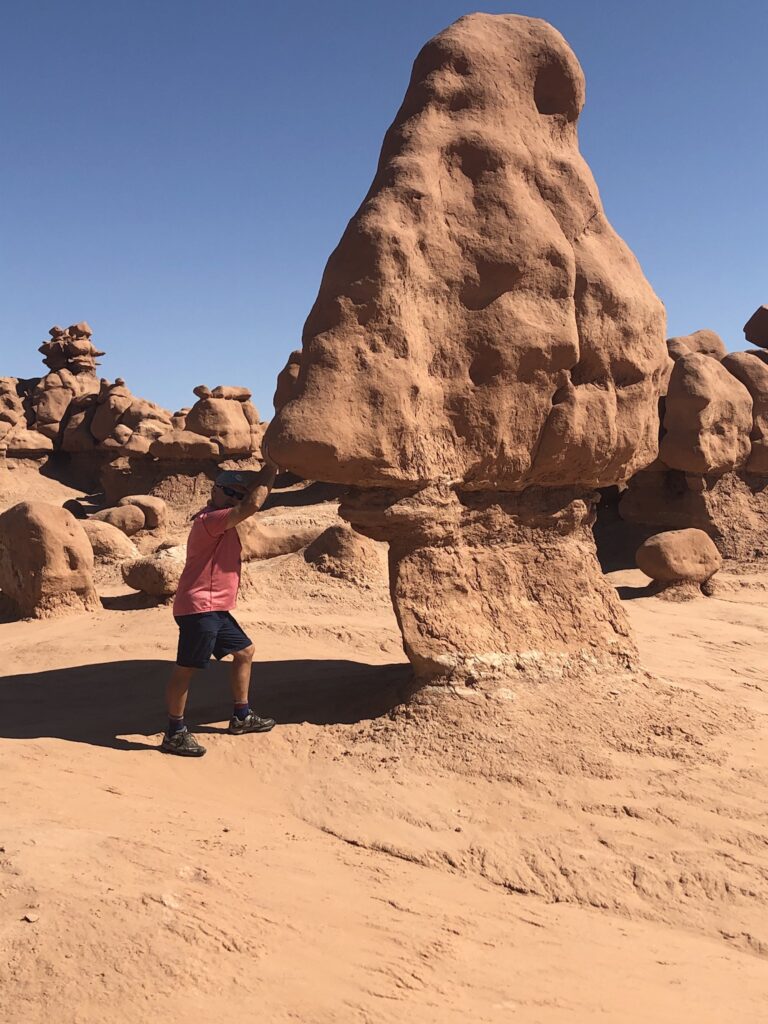 Goblin Valley State Park is a showcase of geologic history. Exposed cliffs reveal parallel layers of rock bared by erosion. Because of the uneven hardness of sandstone, some patches resist erosion much better than others. The softer material is removed by wind and water, leaving thousands of unique, geologic goblins. Water erosion and the smoothing action of windblown dust work together to shape the goblins.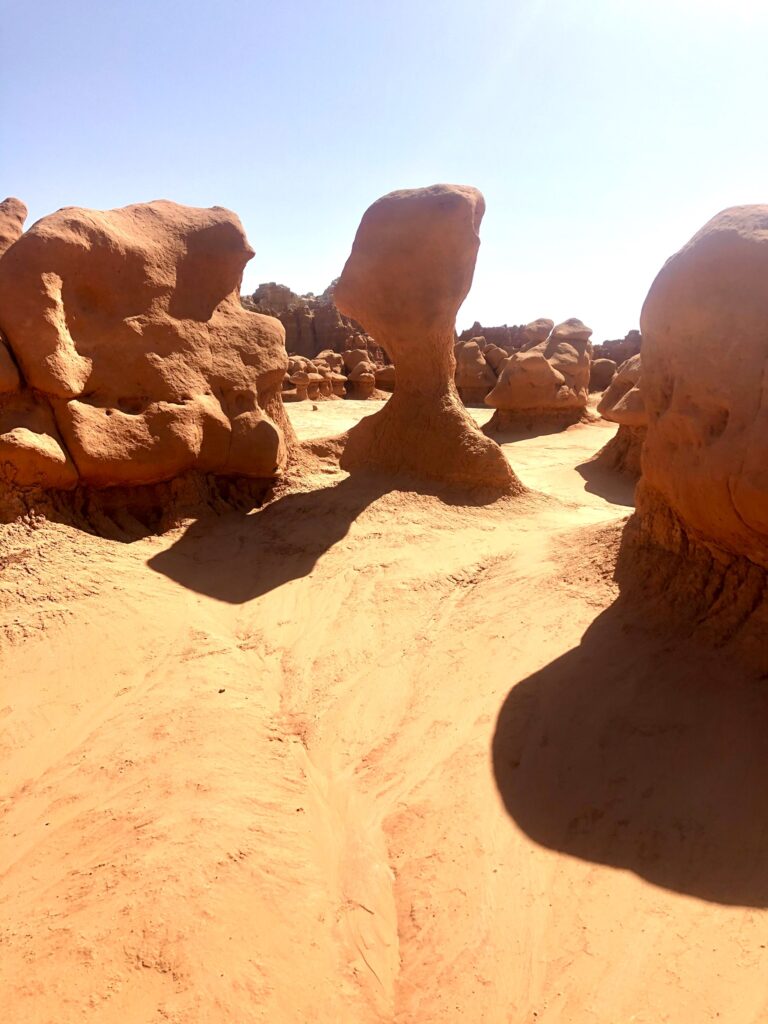 This site contains paid advertisements. By clicking the links it does not cost you any extra money as the seller pays Travelswithgg a referral fee. We will never place any links without 100% satisfaction of a product we use.
Traveling across the country is challenging enough to not have to worry about ones drinking water. We carry with us the Berkey water filtration system which we consider one of the best on the market.
We were traveling from Moab to Capital Reef National Park. Our plan was to stop 🛑 for several hours to explore. Rookie mistake. If we could have a do over, we would have camped 🏕 within Goblin State Park for two or three nights. The Star gazing at night should be worth the price of admission.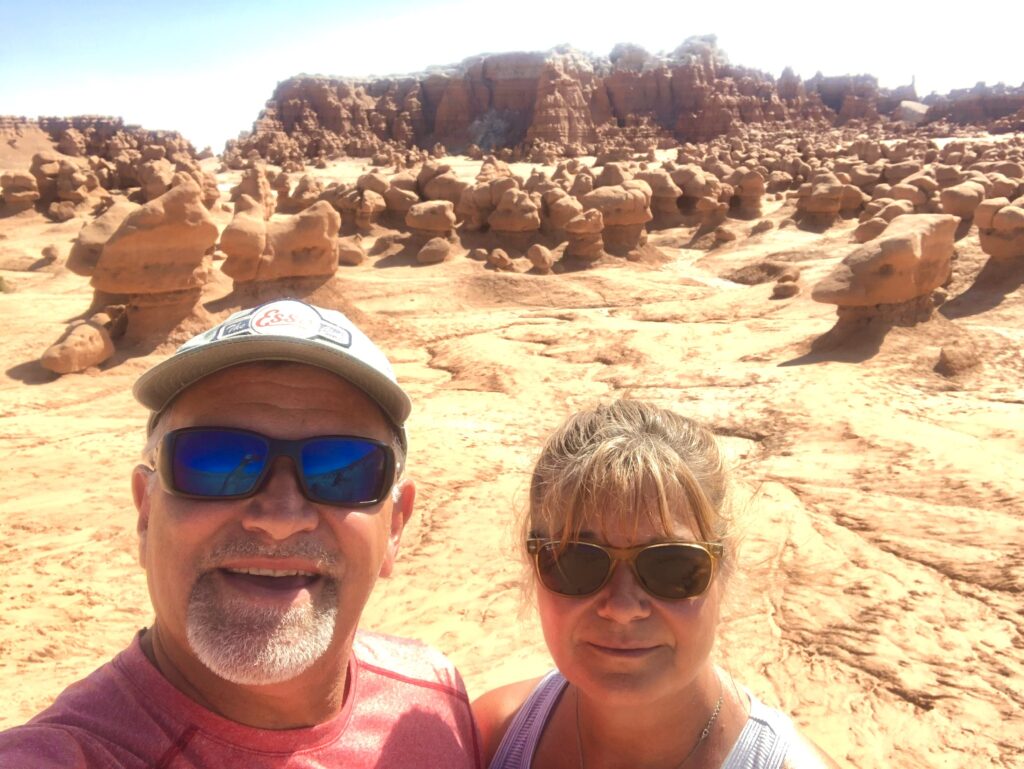 Upon arrival we would have set up camp and hiked to the goblin's Lair and all over goblin valley. Family fun can include a game of hide and seek or tag in, around, and on top of these structures.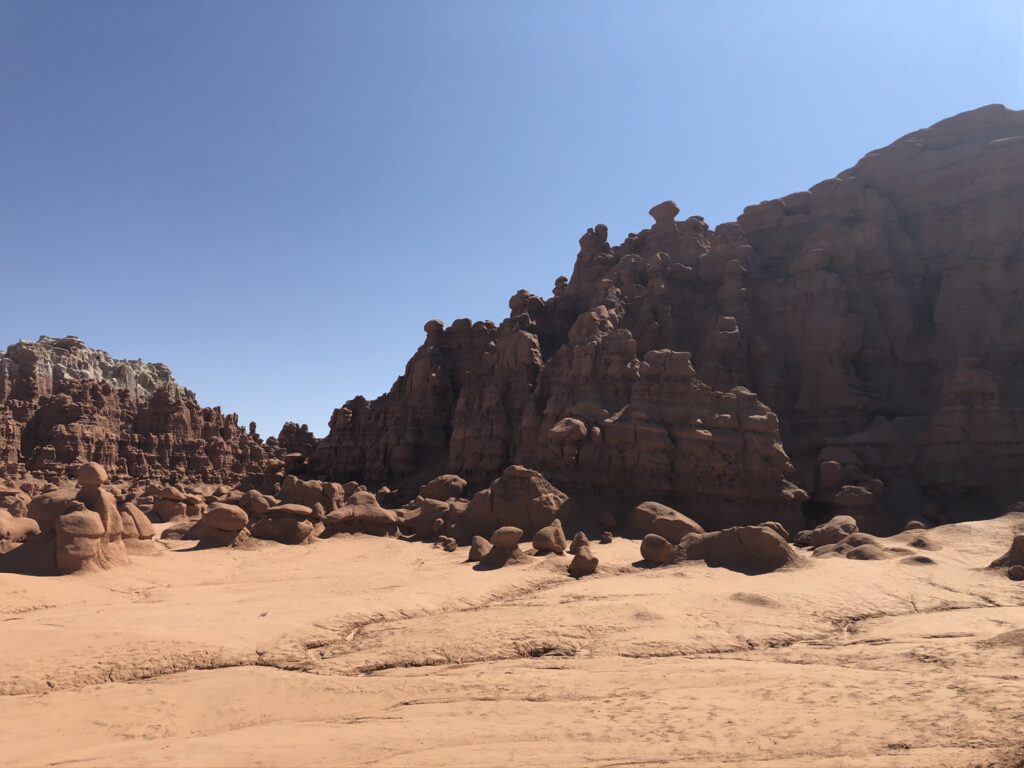 Amazon Launchpad Holiday Gift Guide
On day two, we would wake up early and outside the gates of Goblin Valley is the Little Wild Horse 🐎 Bell Canyon trail. The trail is an 8 mile loop slot canyon which I have been told is best hiking clockwise to witness the canyon at the end. The trail is dog friendly if on a leash and the hike is considered moderate so come prepared with lots of water and proper foot wear.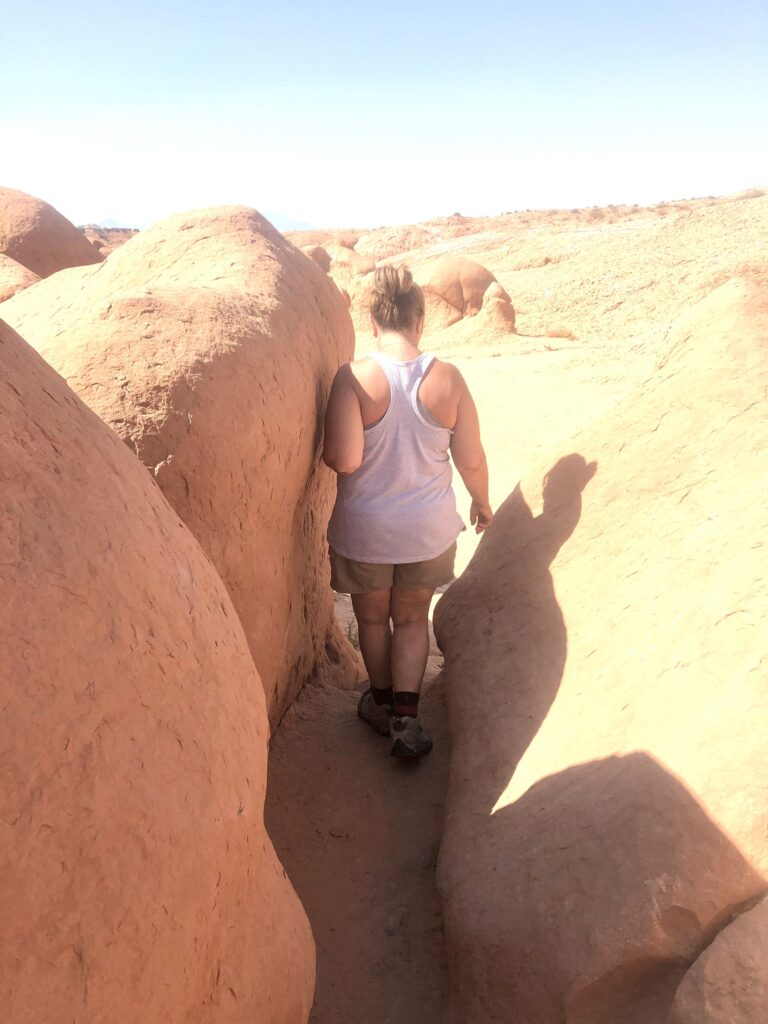 If you can do a third day consider rappelling into Goblin with a guide or do it yourself if your experience level will allow.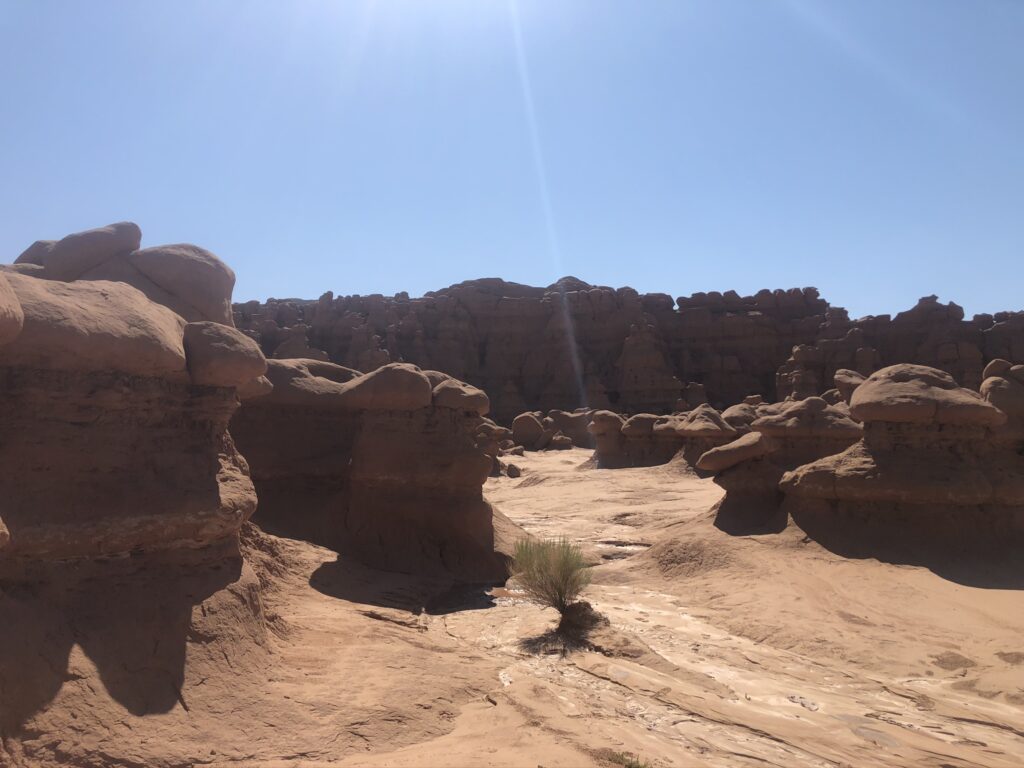 This incredible park cost $13 a car 🚙 load for day use. This is a bargain for the good times we had and we only spend several hours hiking the trails. Wish we could have stayed longer. The park is about 40 miles from Capital Reef National Park and 50 miles from Canyonland National Park making it a perfect stop 🛑 when planning to conquer the Utah Mighty Five.(Zion,Bryce, Canyonlands, Arches, and Capital Reef National Parks)
Quick link to Goblin Valley State Website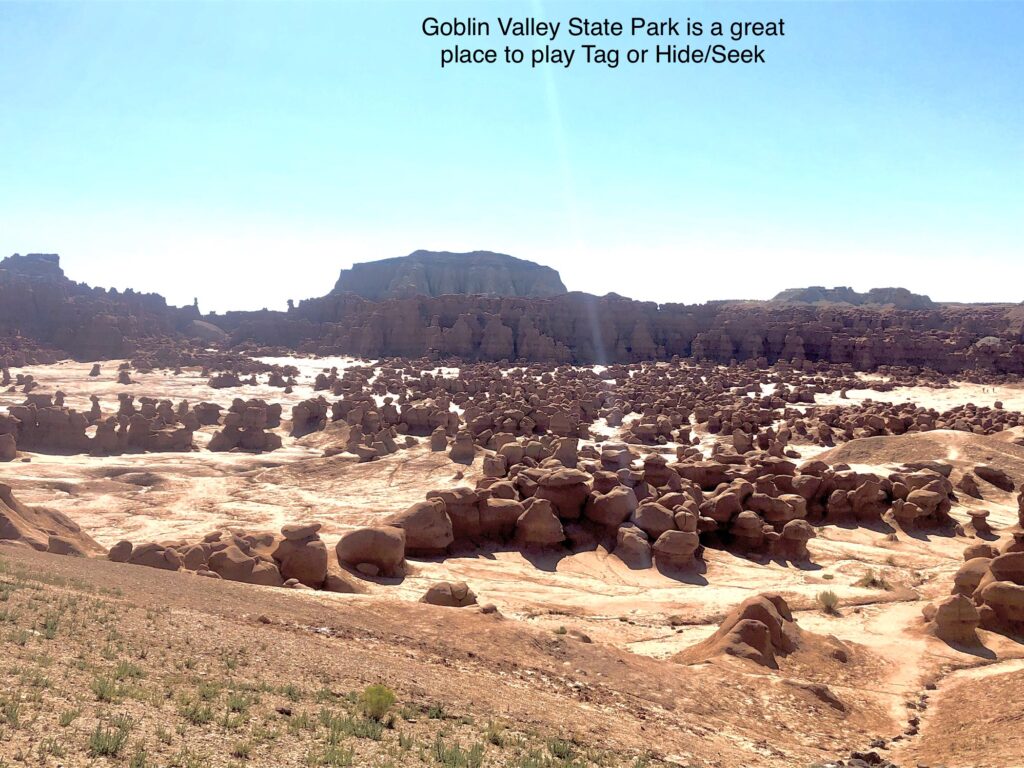 Drone flying around Goblin Valley State Park