Our travels had us going through Colorado Springs and we found a gem of a campground in Divide, CO. This park was a win, win with 5,121 acres of mountain meadows, aspen and conifer forests 🌳, and wildlife 🦌 with a bonus of 50 miles of scenic trails. We enjoyed one of 132 campsites or 3 deluxe cabins, all nestled in a forest setting. The sites were a little packed in tight; albeit, with great views of Pikes Peak ⛰ it was acceptable. We recommend the Conifer Ridge campsites and the even numbers ie 28,30,32,34,36,38,40,& 42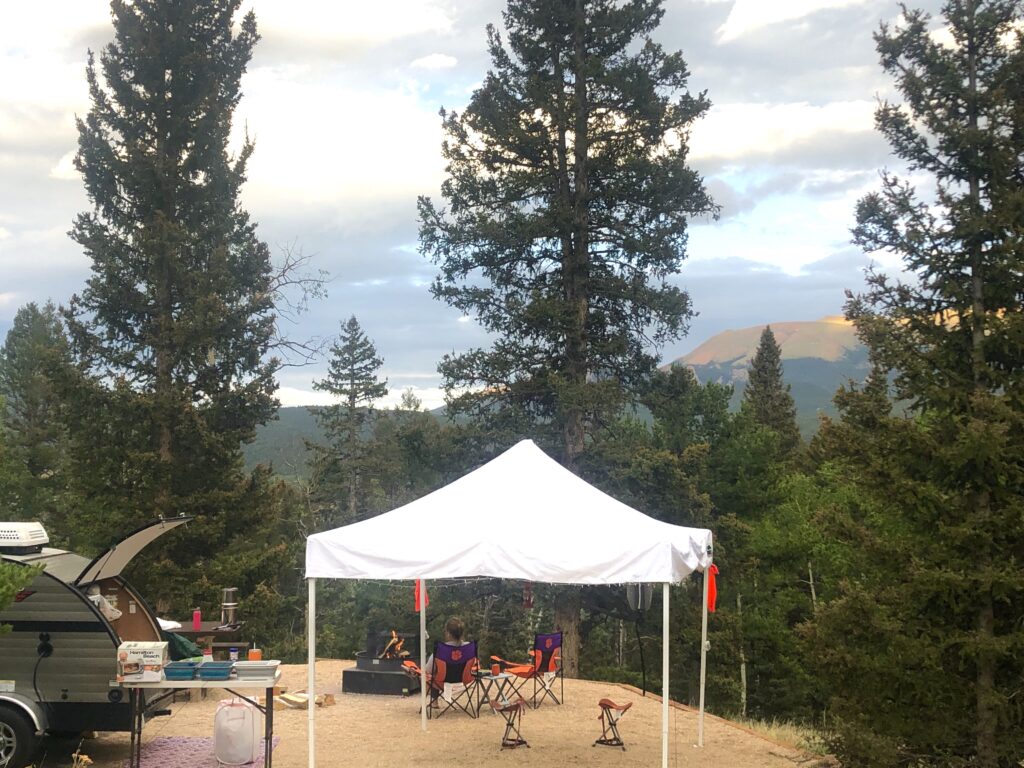 There's no lake at Mueller, so water recreation is out. Although there are a few ponds to hike to and family had their small children fishing in the dragonfly pond. Facilities include: the amphitheater, cabins and yurts, campgrounds, camper services building, dump station, horse trailer parking, picnic sites, playground, showers, & a visitor center.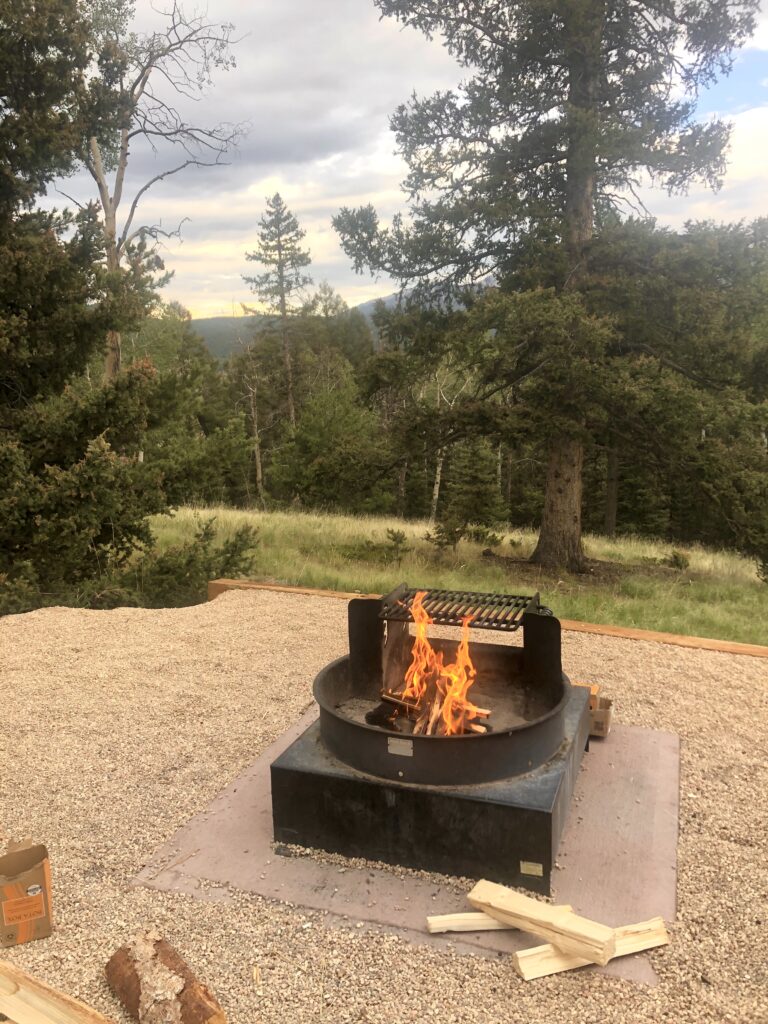 We did not hike any of the trails inside the park but all appeared to be well maintained. Keep in mind you are almost at 10,000 feet 🦶 so altitude sickness 😷 is a reality to anyone like us, used to living at sea level. We did watch the sun 🌞 rise at Elk Meadow but saw no elk until two walked into our campsite 🏕 later in the day. The park was ideal for a day road trip to Colorado Springs, Manitou Springs, and Pikes Peaks which is all less than 30 miles away.
Quick link to Mueller State Park Website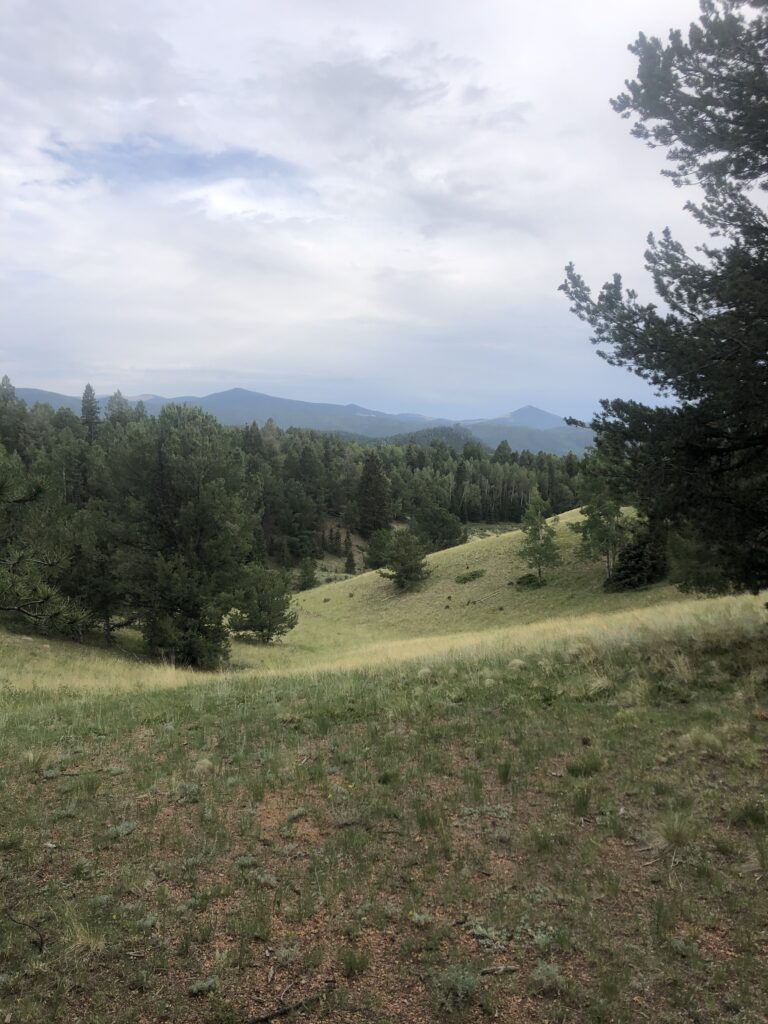 The city of Divide, CO is located just miles away from the park and is charming. The city received its name due to the way the water 💦 runs from its location. The water enters the town and divides to the north, south, east, and west. The town motto is Center of the Known Universe. How can you not love a city with a motto like that.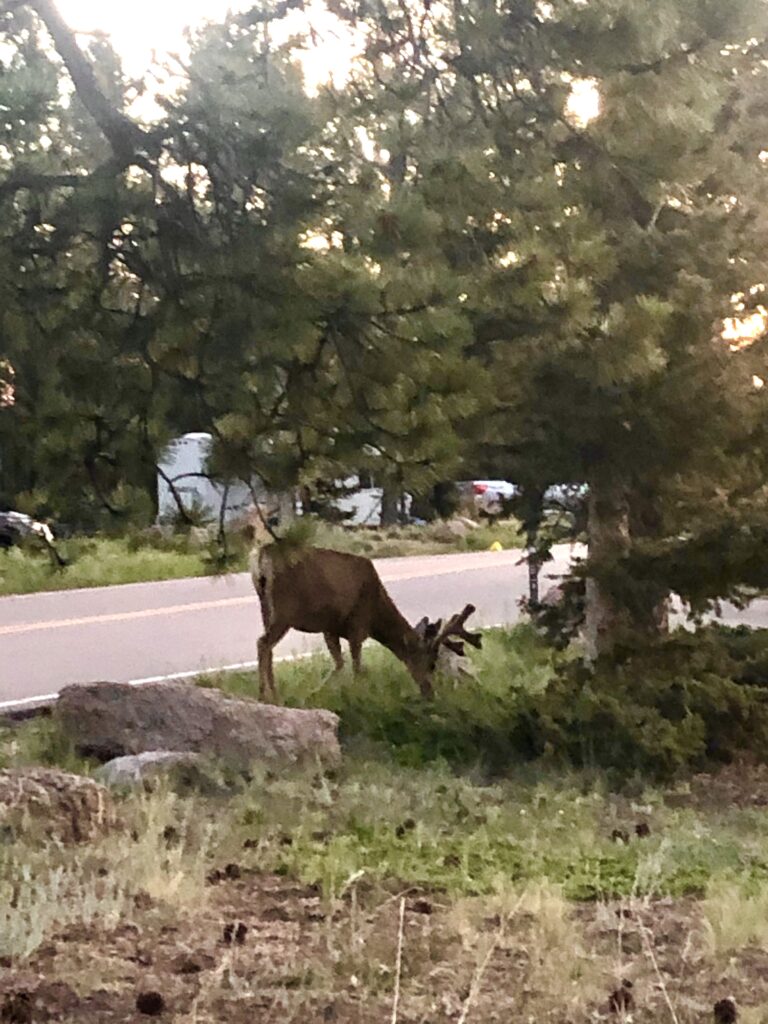 While in the area, do not miss the more than 1,700 plant and insect species immortalized in rock at the Florissant Fossil Beds National Monument. Also nearby is the former mining town of Cripple Creek, now booming with visitors and residents testing their luck at the many casinos in town.