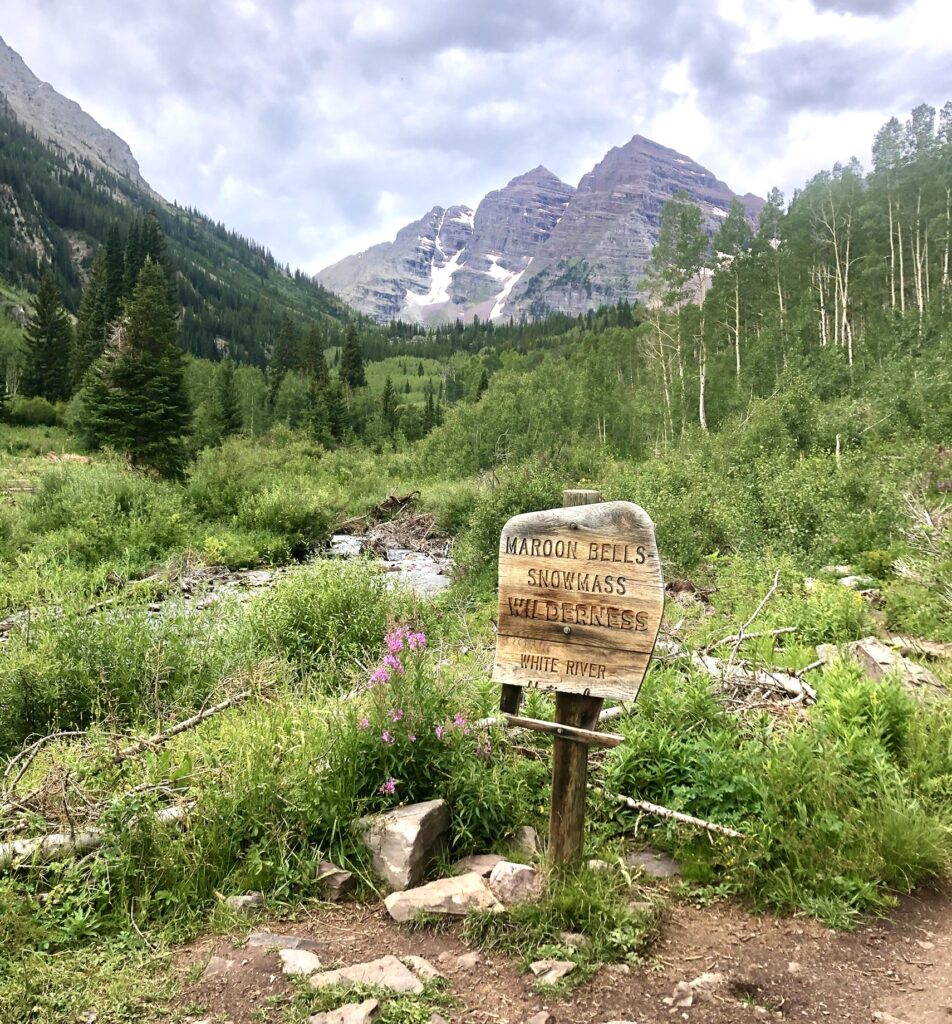 Our drive from the Rocky Mountains towards Utah would not have been complete without a stay at Silver Queen 👸 Campgrounds within Maroon-Bells. The road through the Rocky Mountains National Park is called the Old Trail Rd. Wow! 🤩 This is a must do within the Rocky Mountain National Park. The journey takes you to views over 12,000 feet, boardwalks, and through an alpine tundra. Multiple overlooks will take your breath away and numerous hikes along the way for those seeking more adventure.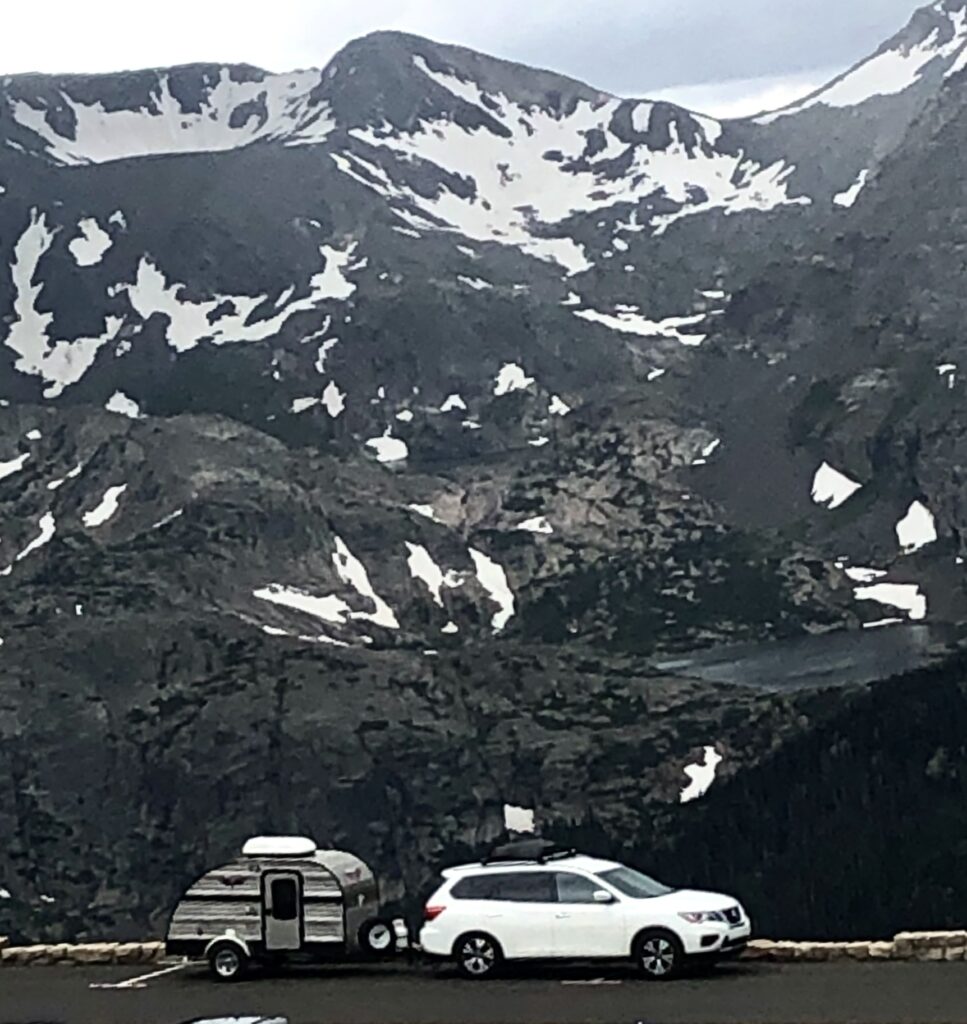 While driving towards Utah, we chose a stop 🛑 to take advantage of the beauty of Maroon-BellS located just 10 miles west of Aspen or 16 from Snowmass up Maroon Creek Road into a glacial valley. The 14,000-foot peaks (fourteeners) called Maroon Peak and North Maroon Peak, truly epitomize the beauty of the Rocky Mountains.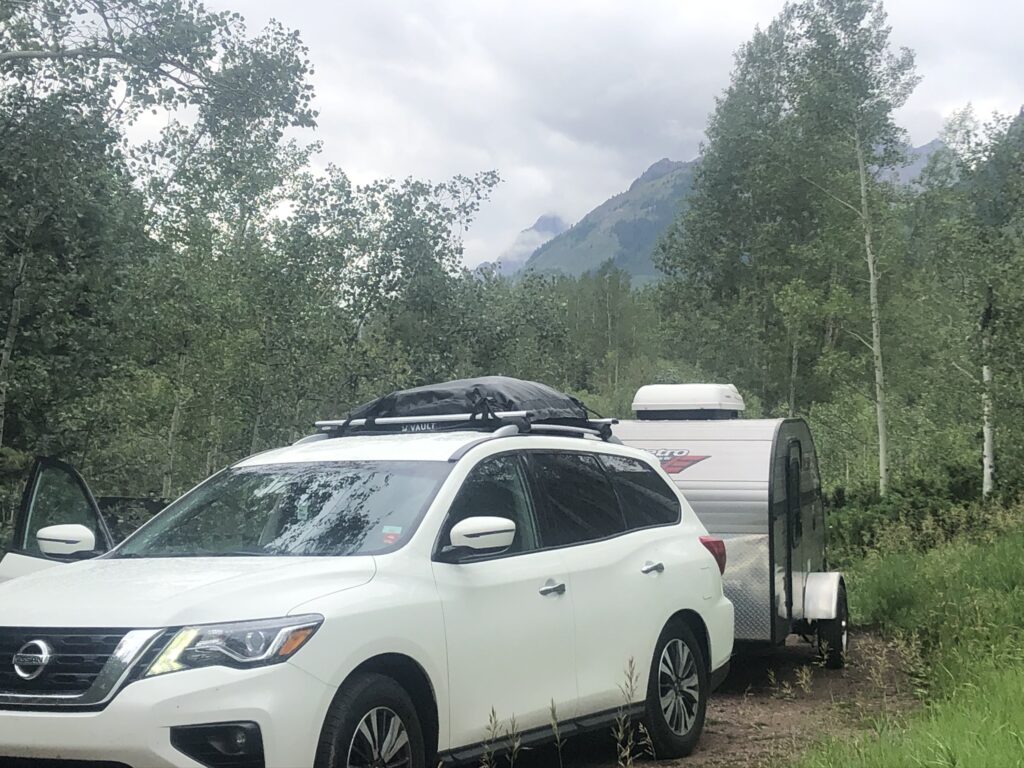 The reflective lake at the base of these mountain amplifies the surroundings that is impossible to capture on film.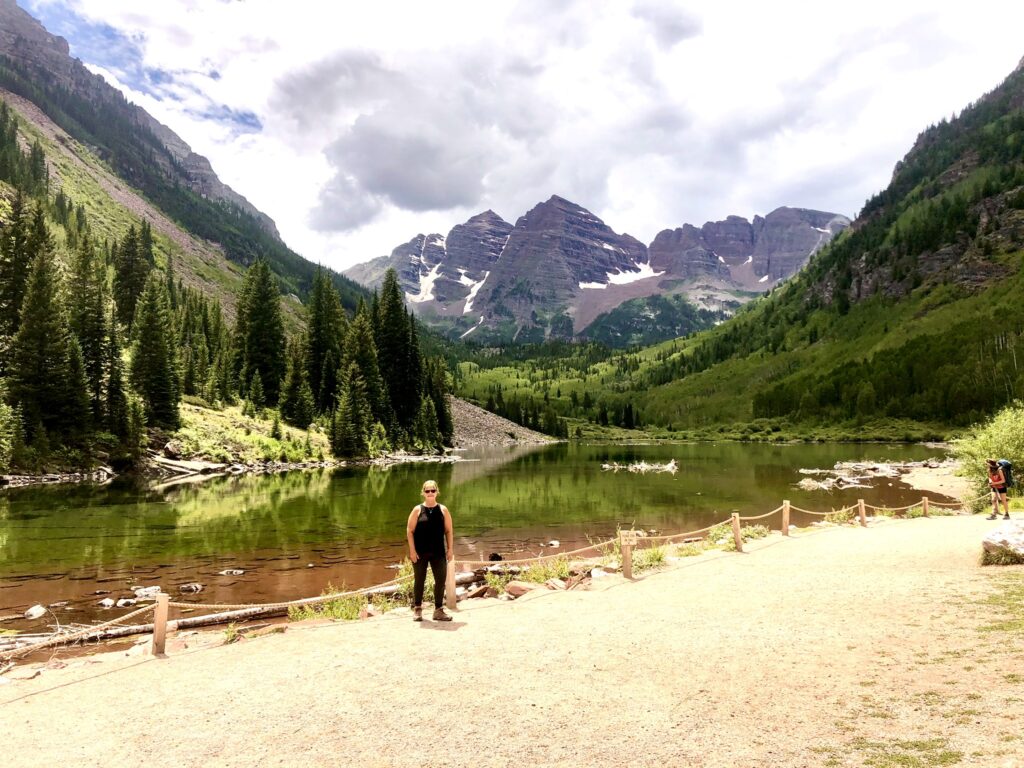 Pro tip: if the roads are open (Snow) and your vehicle 🚗 is less than 36 feet, we highly recommend taking the scenic byway called Independence Pass into Aspen. You will not be disappointed; albeit, this road is not for the faint of heart. Narrow roads and no guard rails in sections can be a little hair raising. We had no issue with our tear drop trailer.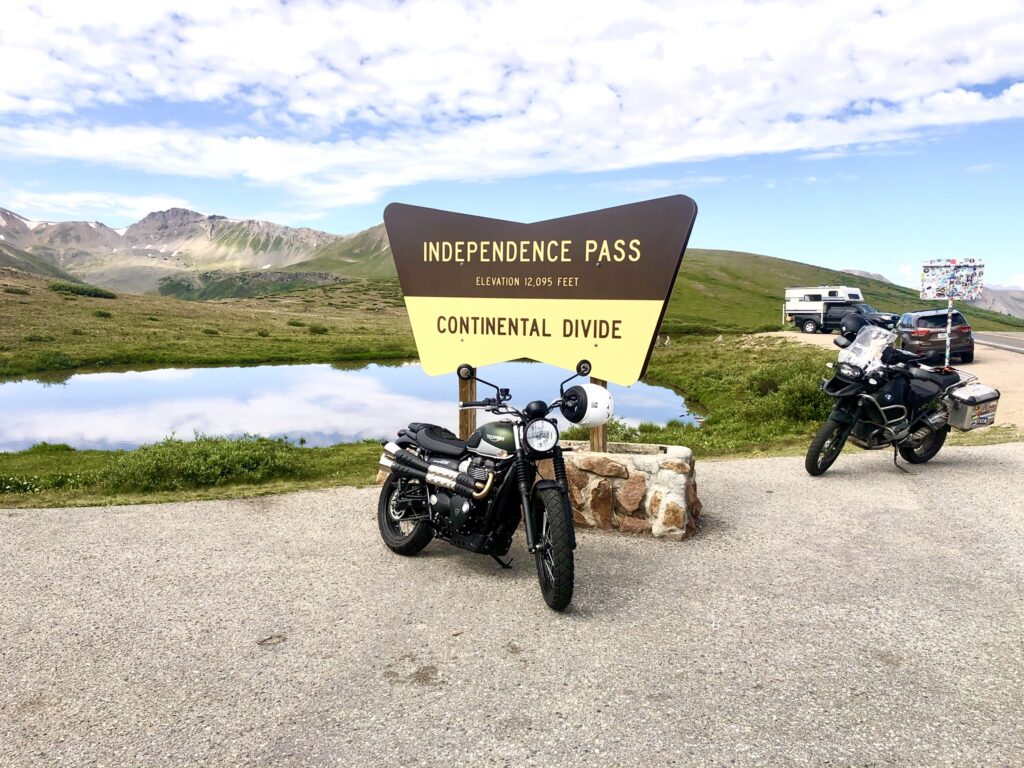 Silver Queen Campground has five campsites available for advanced reservation. We took a chance and received the last fist come first serve site for the night. Great 👍 deal for $15 a night, this campground is able to accommodate tents, trailers, and RVs.
Amazon Launchpad Holiday Gift Guide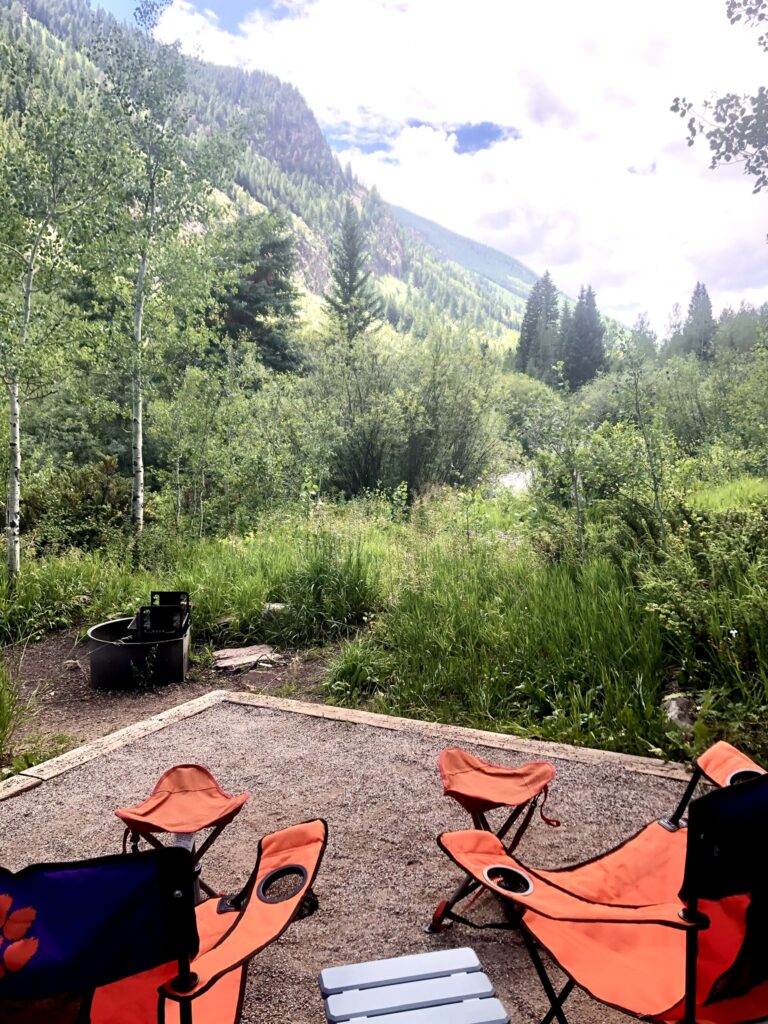 Sites are equipped with picnic tables, vault toilets, food storage lockers (bear boxes), campfire rings and drinking water. Electrical hook-ups are not available; however, water is available at common locations.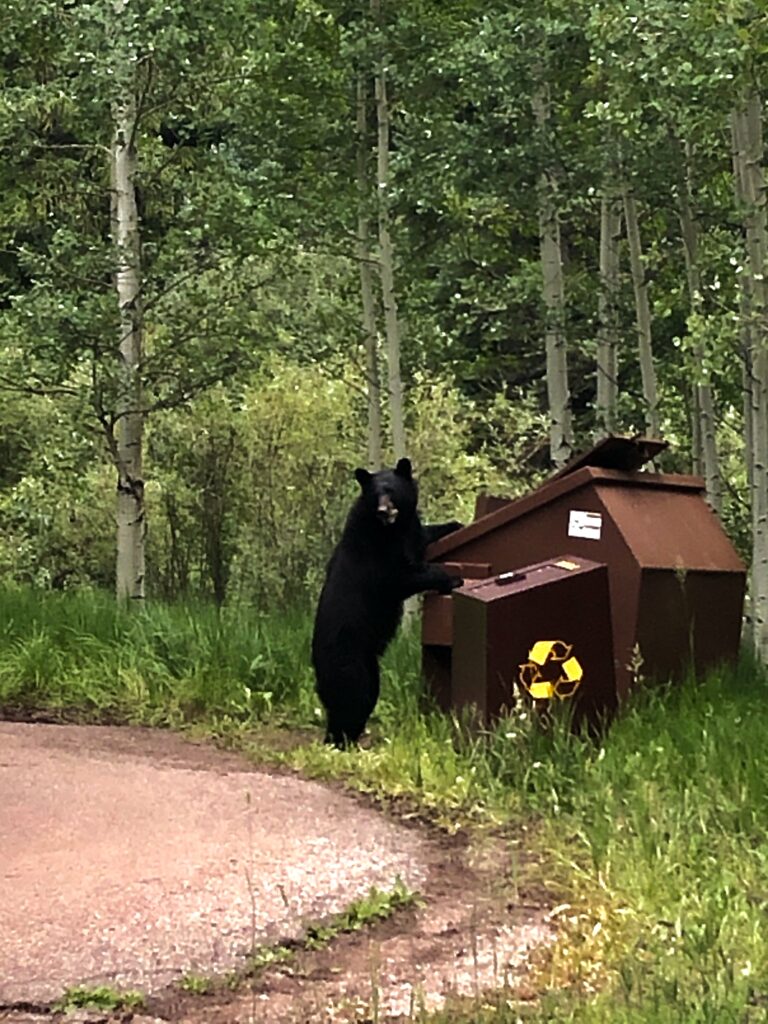 Horses are not allowed in the campground. Be bear aware as we did have an encounter with a bear 🐻 that was a little close for comfort. Thank goodness a nearby camper warned us a bear was coming our way. The bear was attracted to Robins cooking 🥘 and wanted to join us for dinner. Luckily I had the car keys 🔑 and hit the 🆘 button. This was enough to scare the bear away. Always remain vigilant when camping as we are the visitors. See the video below.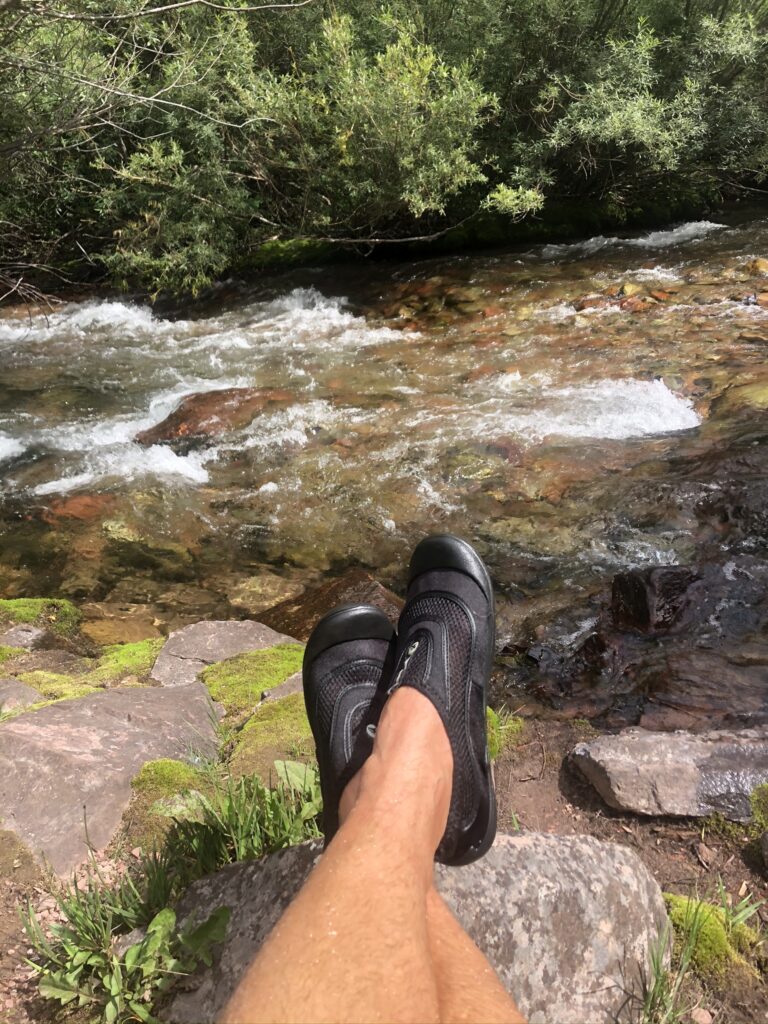 Maroon -Bell has many hiking 🥾 trails provide access to plenty of photo-worthy scenes in the White River National Forest, including hypnotizing wildflower fields, abundance of wildlife (if the crowds are not to big), and quaking Aspens 🌳
If you are planning to hike in the area, be sure to bring proper shoes, sunscreen and drinking water. Dogs are welcome on the trails (and are allowed on the RFTA bus from the Aspen Highlands to the to the Marroon Bells), but they must be kept on a leash.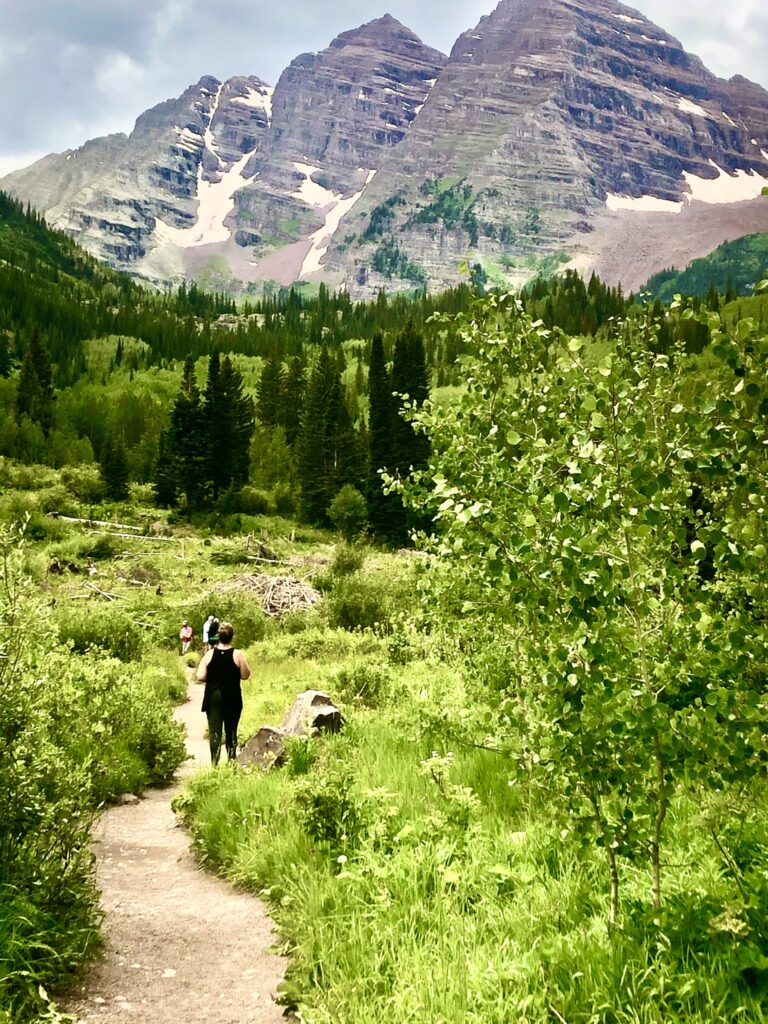 Maroon Lake Scenic Trail
This easy 1-mile round-trip trek starts at the parking area and follows the circumference of the lake; keep an eye out for the active beaver pond. We sat for an hour and watched the beavers.
Maroon Creek Trail
Start at the outlet of Maroon Lake and travel along Maroon Creek to encounter alpine meadows, aspen forests and rocky slopes. This 3.2-mile one-way trail is an excellent place to spot wildlife such as mule deer, red fox, bighorn sheep, porcupines and a variety of birds. We just did not have enough time to do this trail.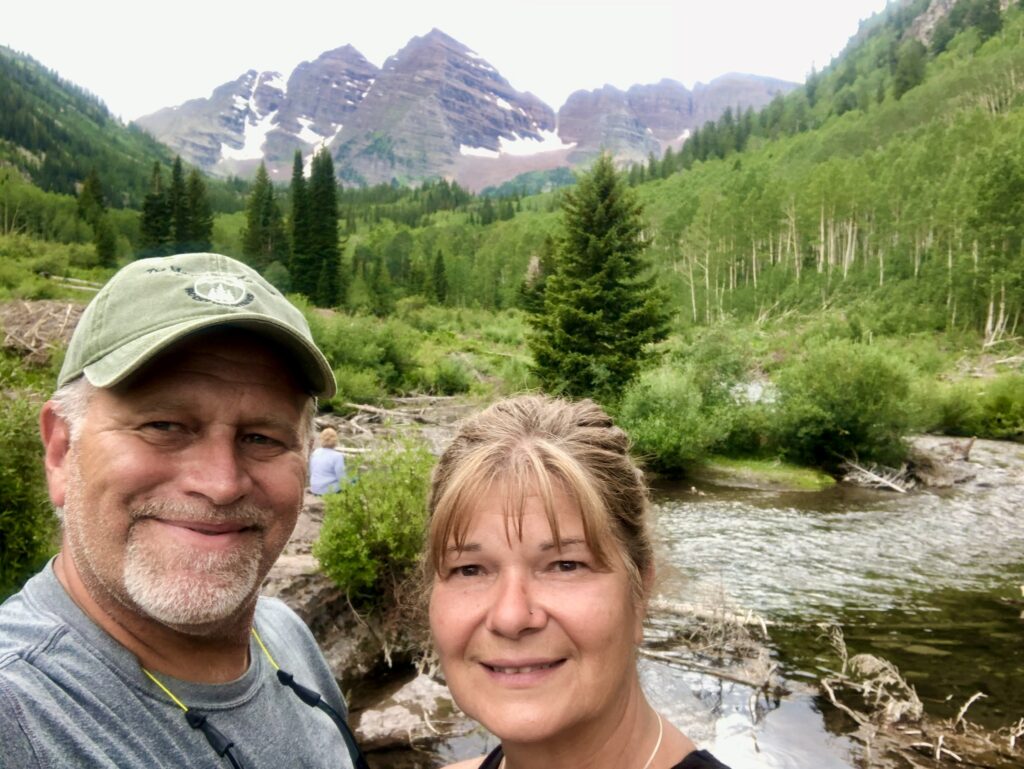 Crater Lake Trail
This 3.6-mile round-trip trail rewards hikers with breathtaking vistas of bushy Aspen woodlands and Crater Lake. Start at the Deadly Bells Kiosk from Maroon Lake Trail and be prepared for a steep and rocky ascent, cooler temperatures and spontaneous thunderstorms.
Quick link to Silver Queen Campground Website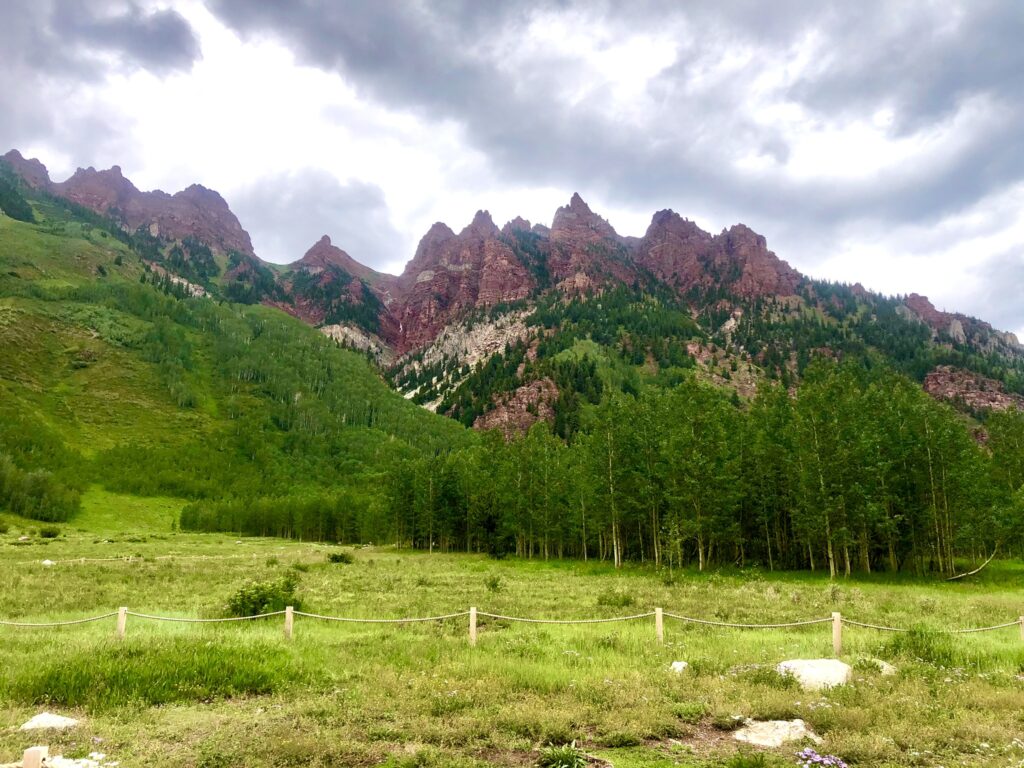 If you do NOT stay in the park then you may need a reservation and be required to bus.
Because the natural landmark is so popular, there is restricted access to the area during the summer and fall. Autumn is an especially dreamy time to visit, when the Maroon Bells are cradled by cloud-speckled blue skies and golden-hued aspen groves. The best way to see the Maroon Bells is to take the public bus operated by the Roaring Fork Transportation Authority (RFTA) and visit mid-week when there are fewer crowds. The bus operates between 8am to 5pm from mid-June through early October.
Reservations are required this year to visit the Maroon Bells Scenic Area by personal vehicle or shuttle.
The road will open on June 8, 2020 and reservations can be made for personal vehicles until June 27 for $10/vehicle fee.
Starting June 28, visitors will be required to use the RFTA shuttle service between the hours of 8am–5pm. The fare will be $15.95 for all reservations. Personal vehicles ($10/vehicle) will still require reservations before 8am and after 5pm.
Park your car at the Aspen Highlands parking structure (free for the first 30-minutes, then costs: .5–3 Hours: $10, 3–8 Hours: $15, 8+ Hours: $30). You can also take RFTA's free Castle/Maroon bus to Aspen Highlands from Rubey Park Transit Center in downtown Aspen.
For Maroon Bells reservation questions, please call 970-930-6442 or email [email protected].
Bear next to our camp site
Drone flying around Silver Queen Campground
Meditate to stream running past Silver Queen campgrounds ⛺️