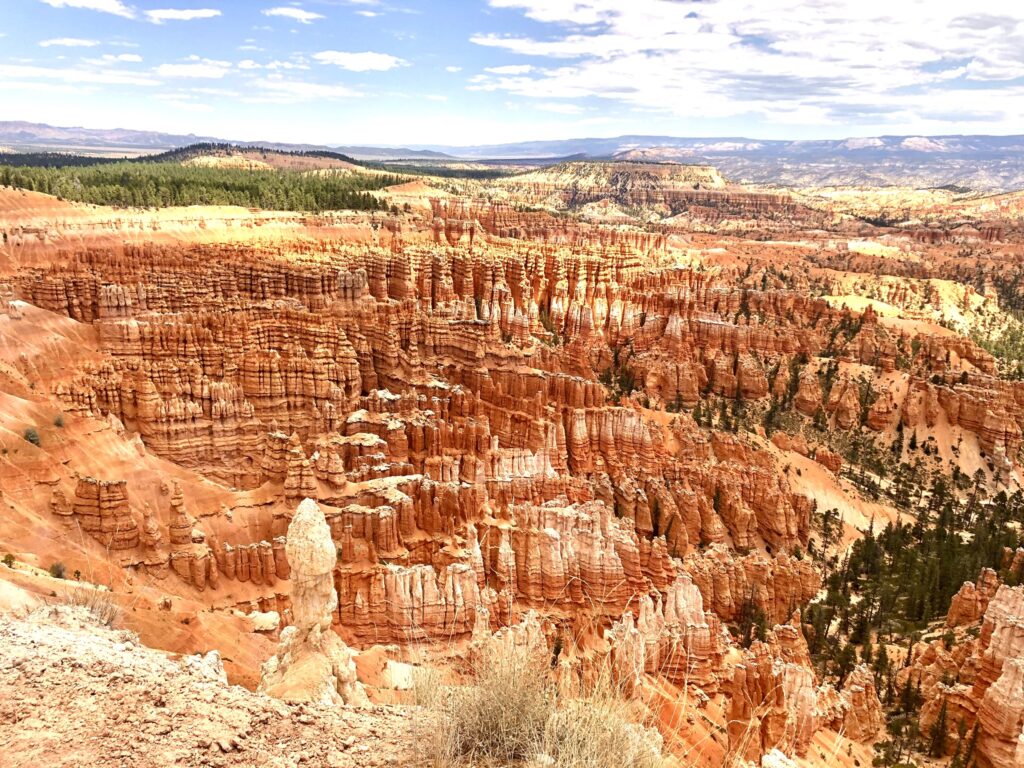 Bryce Canyon boast the largest collection of hoodoos in the world ?. This is an amazing place. When asked about Bryce Canyon the previous owner was heard saying, "Its, a helluva place to lose, a cow." Although, it is a great place to explore, hike, and roan among the these strange geological spires.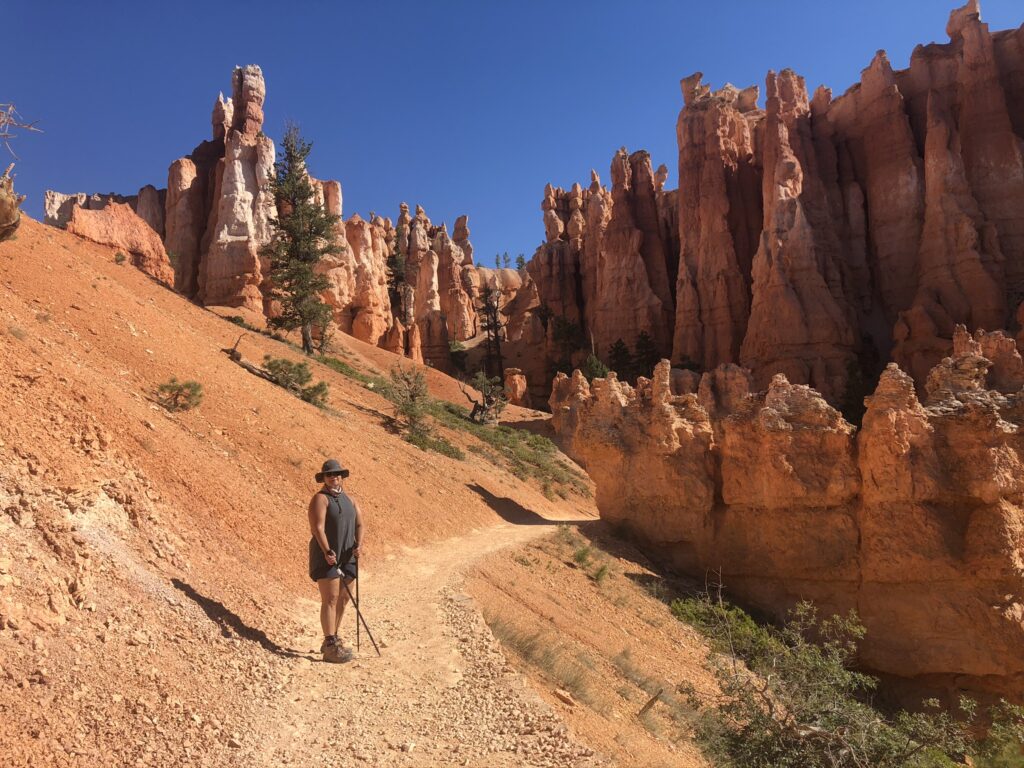 "The beauty and charm of the wilderness are his for the asking, for the edges of the wilderness lie close beside the beaten roads of the present travel."
— President Theodore Roosevelt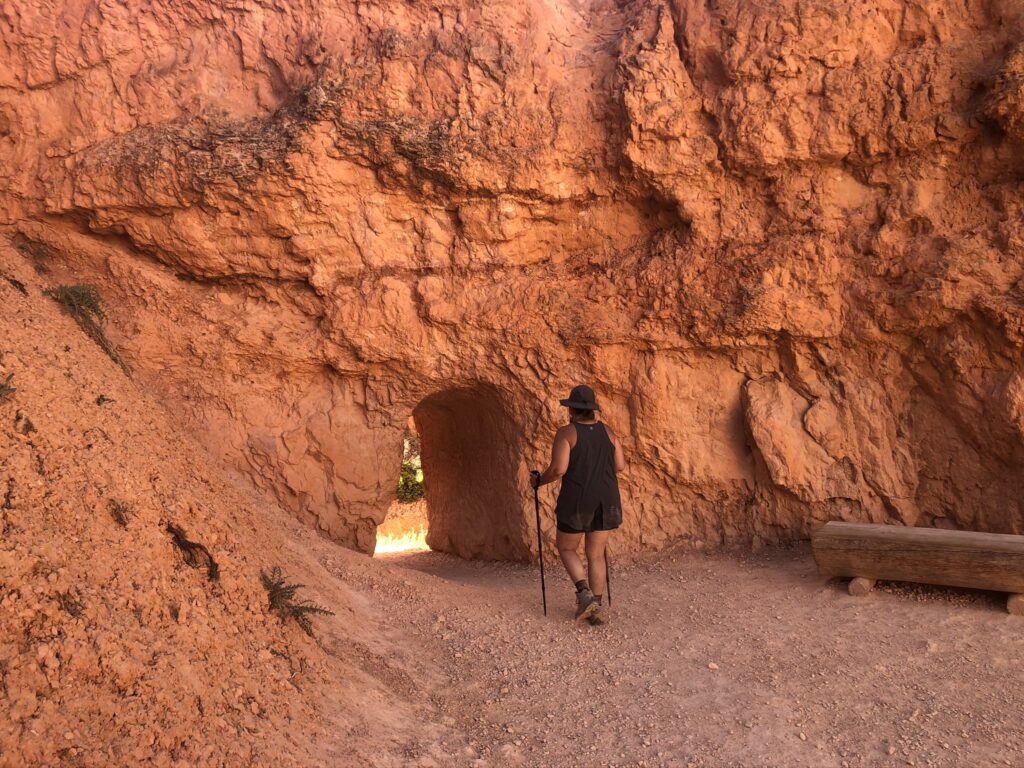 I remember as a little boy making sand castles ? at the beach. Not with a bucket, but letting the sand ooze between ones fingers so as to let the turrets all look long and pointed. Image now being reduced in size to about an inch and walking around and into your castle. This is the adventure that awaits you at Bryce Canyon.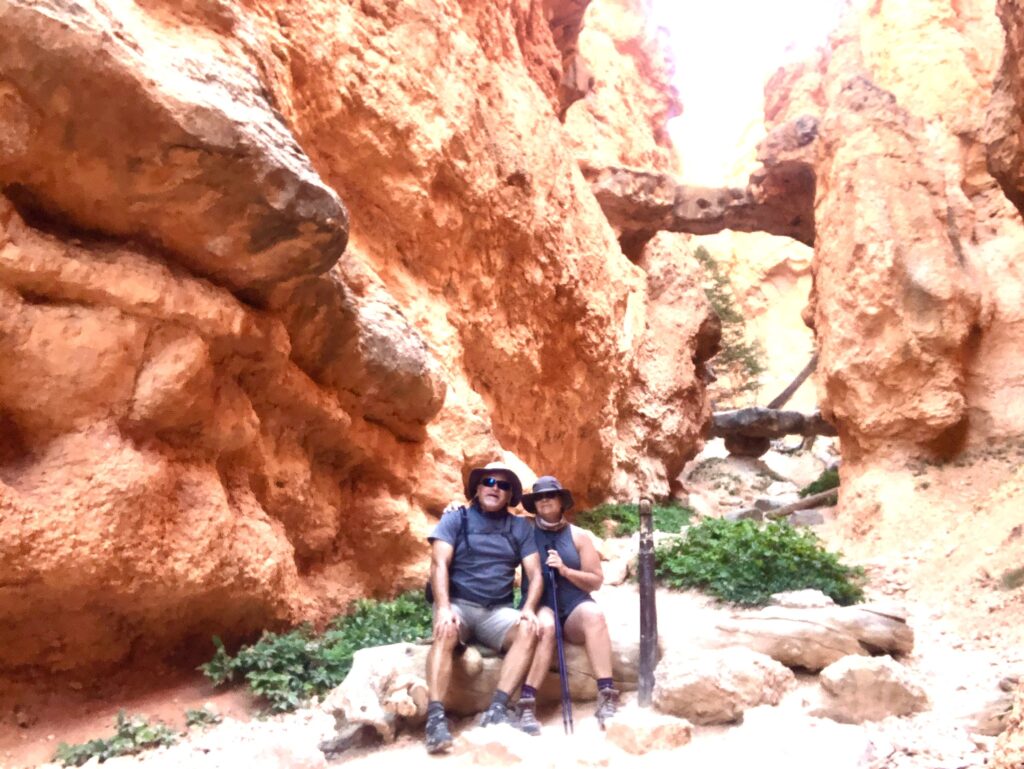 Bryce Canyon is home to a horseshoe-shaped amphitheaters carved from the eastern edge of the Paunsaugunt Plateau, scenic vistas, and the dark night sky. *Pondering: a treehouse is an insult to a tree – "Hey, I killed your friend, now hold him."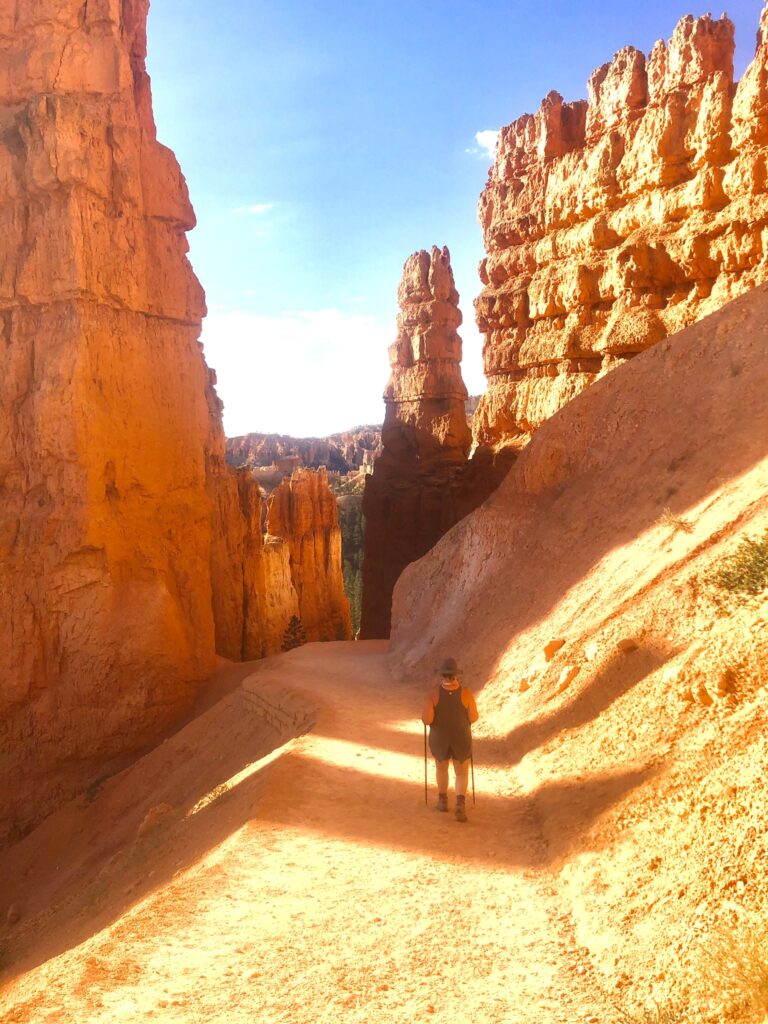 Navajo Loop is the most popular trail which takes visitors down the rim from Sunset Point through the narrow corridors of Wall Street and then intersects with Queens Garden Loop Trail. We departed the Navajo trail and continued on the Queens ? Garden trail. It added an extra couple of miles but the scenery was breathtaking. We also recommend starting at sunset ? point and then hike up sunrise point. The ascent seemed to be a more gradual climb up and not as steep.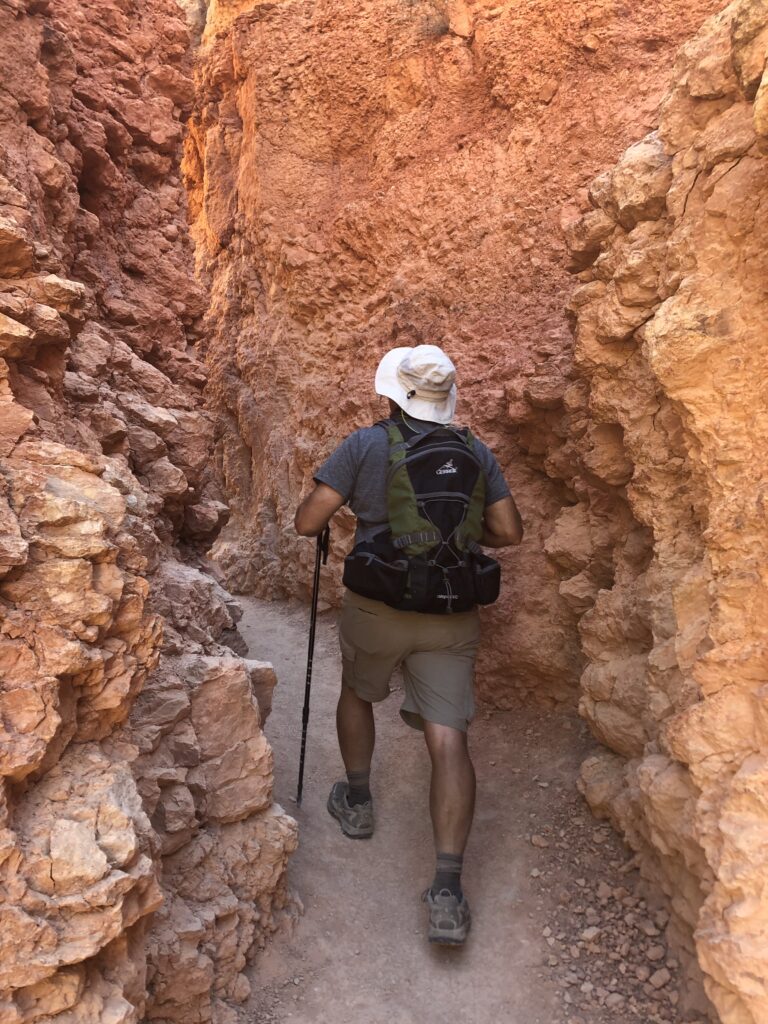 Hiking into Bryce Canyon is considered a moderate hike with almost 1,000 foot descent and a 1,000 ascent to complete the hike. In the summer the temps can reach ? so bring lots of water, hiking shoes, trek poles and etc. Do not fear if a hike into the canyon is not your thing atleast walk the Rim Trail from Sunrise PT to Sunrise PT. And Don't miss Inspiration Point.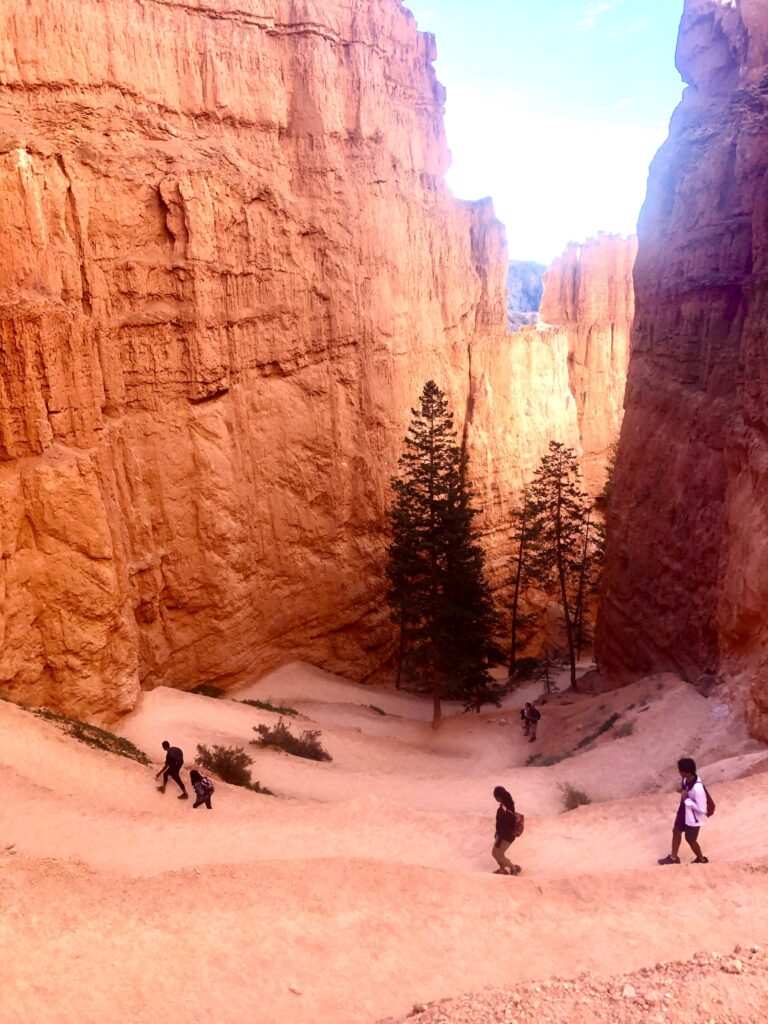 Road warriors need to pass the time when on the road. I highly recommend the Audible books ?
Try Audible and Get Two Free Audiobooks
We highly recommend the Mossy Cave Trail(Off scenic HWY 12)in the northern end of Bryce Canyon National Park offers hikers the chance to experience up close the hoodoos and spires of the park without having to descend 1,000 feet to the bottom of the amphitheatres. This trail follows a stream that leads to a natural grotto, a shelter cave that looms protectively over the trail, bearing ice sickles in the winter and lichen and moss in the warmer seasons. Read a more detail of this hike in our other blog: Kodachrome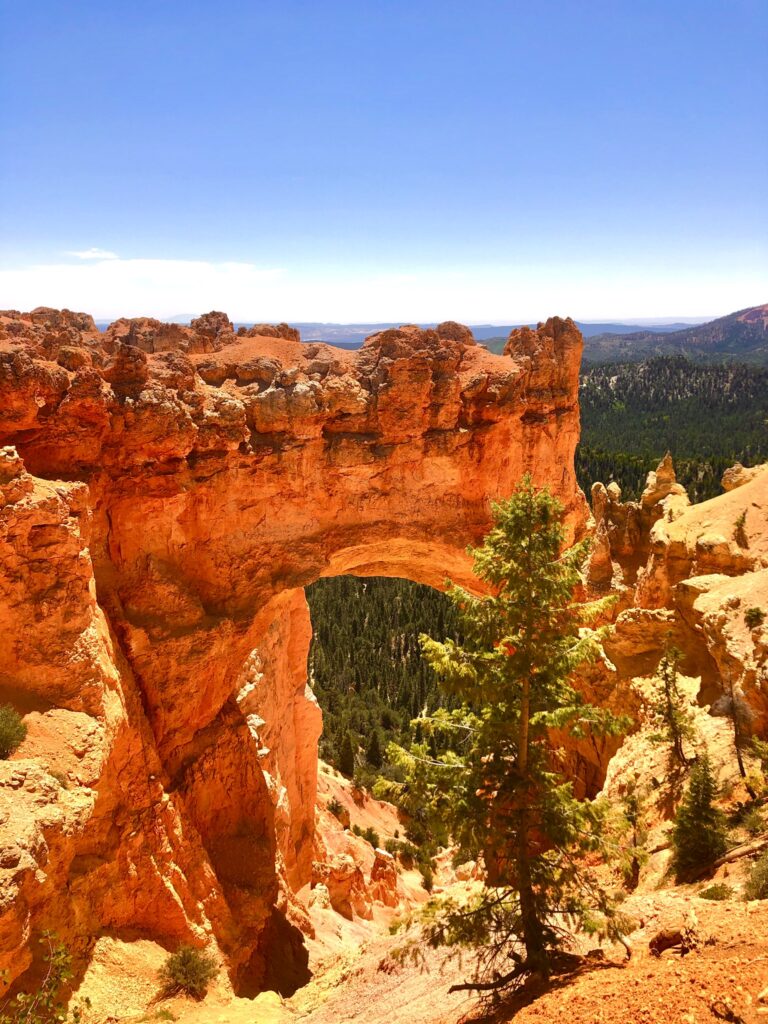 Some of the majestic scenery in Bryce Canyon National Park can be seen by auto touring, no hiking needed. You can enjoy all of the park's major overlooks if you get out of your car and take leisurely strolls out to the edge of the pavement. A bad day camping is still better than a good day at work.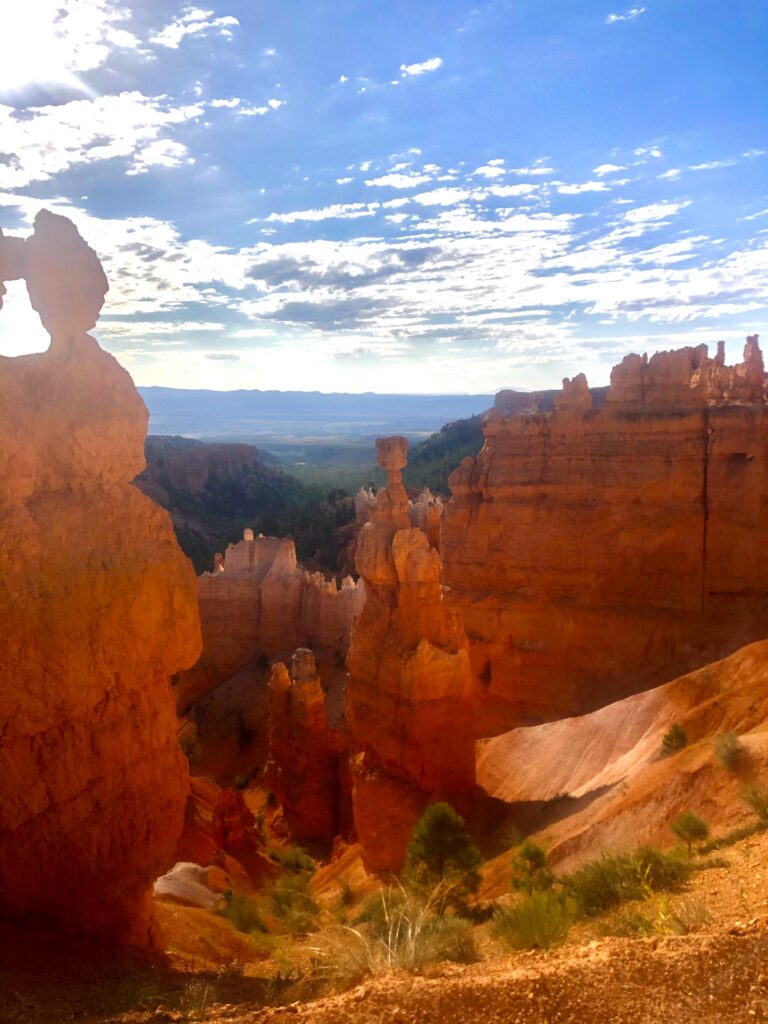 Money saving tip: Buy the annual national parks pass. The National Park Pass will also allow access to all the national monuments. The cost is $80. If you plan on being in any of the National Parks more than three times within a year then you will save money. The pass will sometimes allow discounts to camping in the National Forest ?. There's also discounts for seniors which can be applied against camping threw out America. Other discounts apply so please read the eligibility which can save you more money. We estimate we saved over $600 in park fees."The fire is the main comfort of camp, whether in summer or winter." Thoreau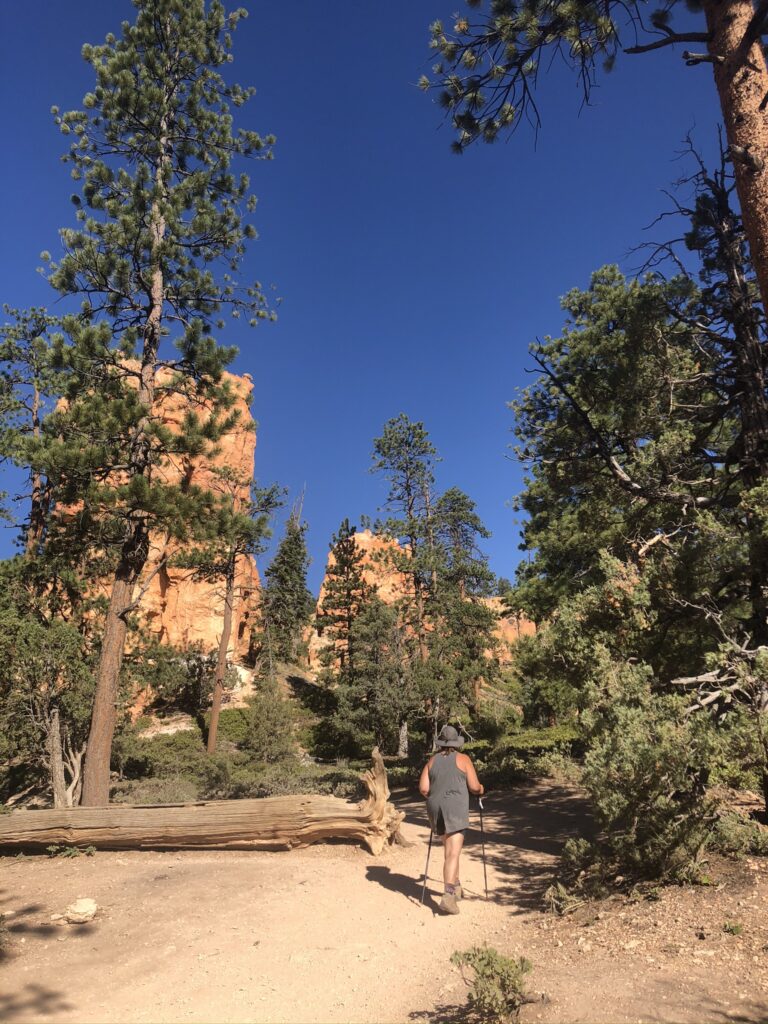 This site contains paid advertisements. By clicking the links it does not cost you any extra money as the seller pays Travelswithgg a referral fee. We will never place any links without 100% satisfaction of a product we use.
Traveling across the country is challenging enough to not have to worry about ones drinking water. We carry with us the Berkey water filtration system which we consider one of the best on the market.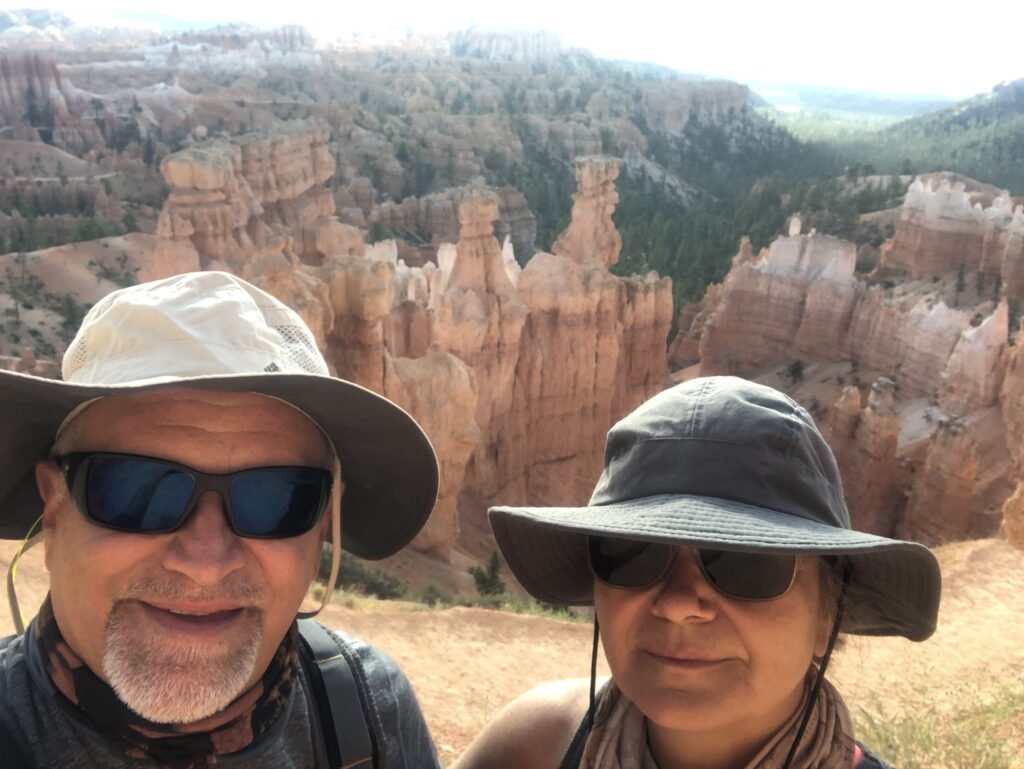 Some of the the pullouts one can expect on the scenic drive through Bryce Canyon.
"There's no wi-fi in the mountains, but you'll find no better connection."
Fairview Point:
From this vista you can look out over parts of Bryce Canyon, and also famous features in Grand Staircase-Escalante National Monument. From north to south you can see the Aquarius Plateau (Pink Cliffs), the Kaiparowits Plateau (Grey Cliffs), Molly's Nipple (White Cliffs), and parts of the Kaibab Plateau. On most days you can easily see Navajo Mountain.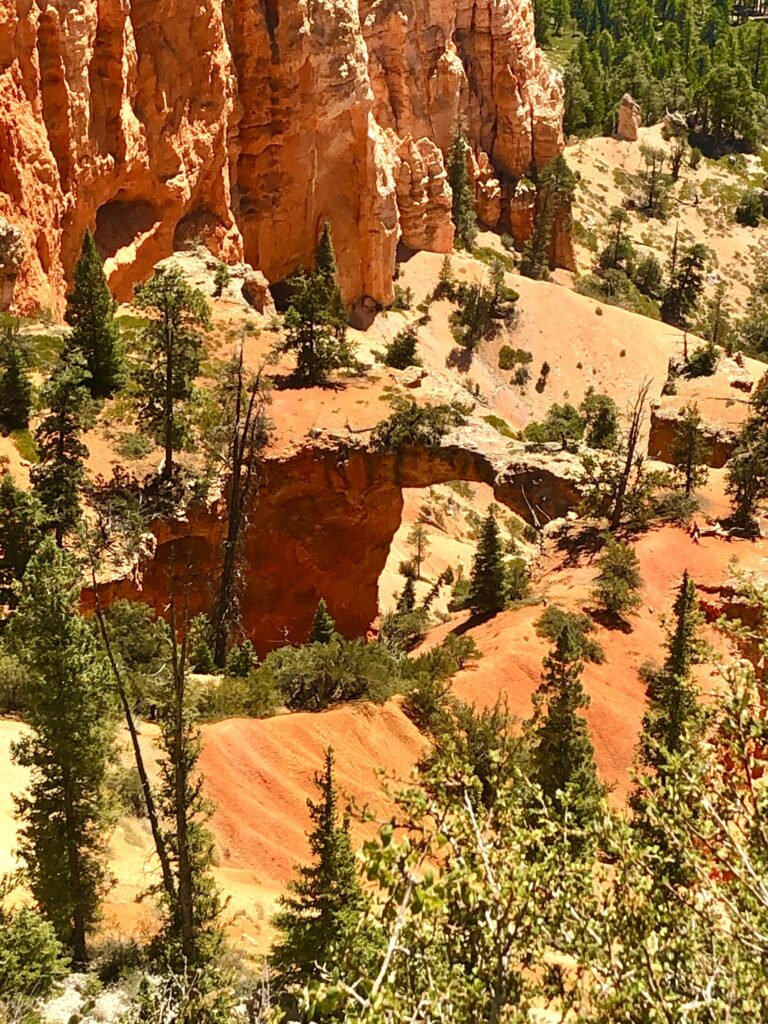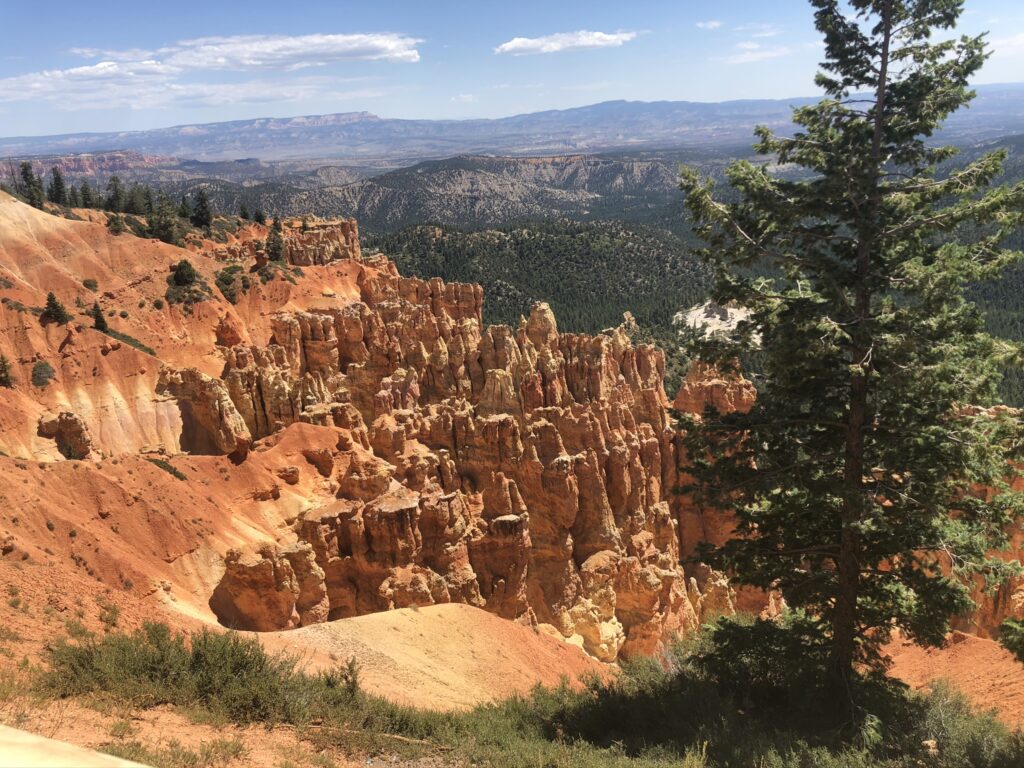 Amazon Launchpad Holiday Gift Guide
Rookie Mistake: We made the assumption that we could explore, hike, and drive this area in 1 day. If I had a do-over, I would plan on spending atleast 3 full days to a whole week. You will not be sorry ?.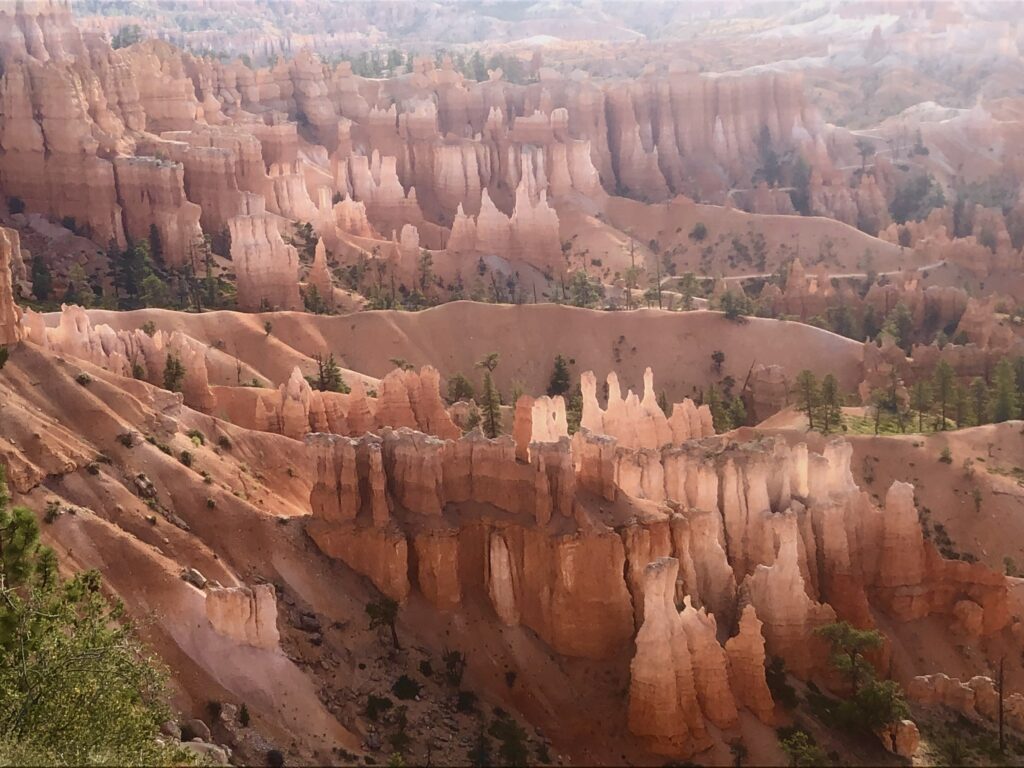 Drone flying is fast becoming a hobby of mine. After much research I purchased the Mini from DJI. I am very satisfied but still an amateur having a blast. Check out our drone videos within the blog which we hope you will enjoy.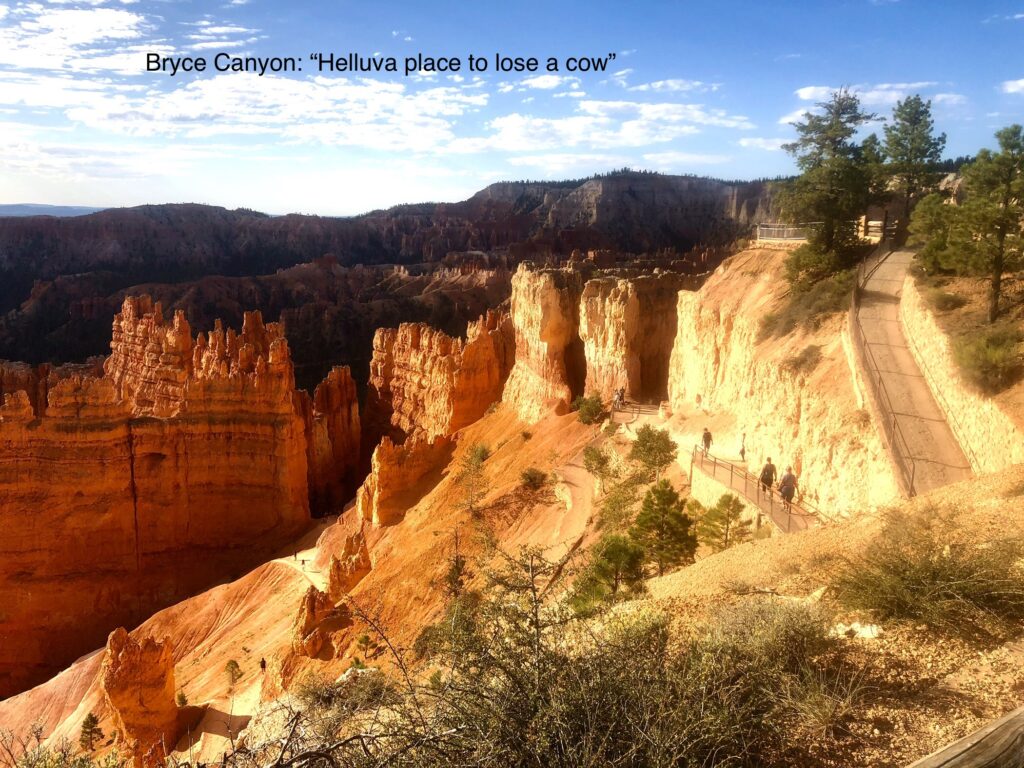 Products we love ❤️
After 12,000 miles on the road and hundreds of miles hiking ? throughout America, our Merrells have withstood all types of terrain and although they may be dirty, the quality is outstanding and are ready for the next 12,000.
Being on the water is very therapeutic and lots of fun. Space is always our issue so the inflatable kayak was our answer. Easy to inflate but we did buy a battery ? pump to make life easy. We have kayaked the lakes of Montana, Idaho, Arkansas, Minnesota, South Carolina, Arizona and the Intex has not let us down.
Robin's favorite outdoor cooking utensil
Great personal usb fans. Perfect for warm dry camping nights
Our Retro Jr offers only so much space so to expand the cooking area, Robin loves this easy to put up table from Lifetime. No issues after multiple setups and break downs.
Campers are for the most part very honest and friendly people. However, pulling GG through a city and leaving her to go explore can make one feel uneasy ? so this easy locking ? system was our solution.
Our teardrop does not come with a refrigerator so coolers are our life blood. We needed to keep our food cold for days on end and these coolers did the trick.
Grand daughter had her first birthday so the best gift was to start her love of camping. Love you Bridget.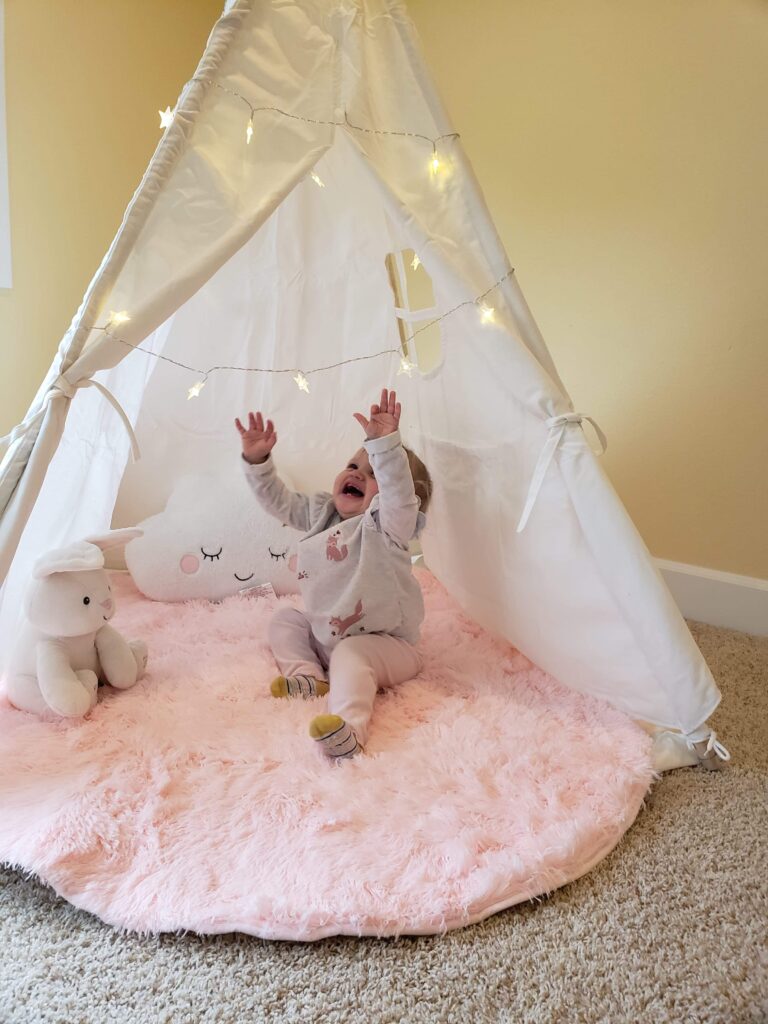 Traveling over 12,000 miles in a Teardrop trailer one realizes space is an issue. We highly a roof rack to aid in carrying more items ie inflatable kayak, life jackets, oars, and etc.
12,000 miles on the road, one of my best purchases was my Costa sunglasses ?. The glare from driving is gone and the polarized lenses intensified the colors of my surroundings.