William World 🌍 Famous Salsa 💃
Restaurant quality Salsa

Ingredients:
1- 14 oz can diced tomatoes
1- 10 oz can orginal Rotel
1/2 small onion roughly chopped
1 clove garlic, peeled and smashed, but I use 3 cloves
1/2-1 jalapeno, seeded or not (depends on how spicy you like it)
1 teaspoon honey 🍯
1/2 teaspoon salt
1/4 teaspoon ground cumin
small to medium size handful of cilantro, washed
juice of 1 lime
1 whole tomato 🍅 / optional
Pinch 🤏 Cayenne pepper (optional)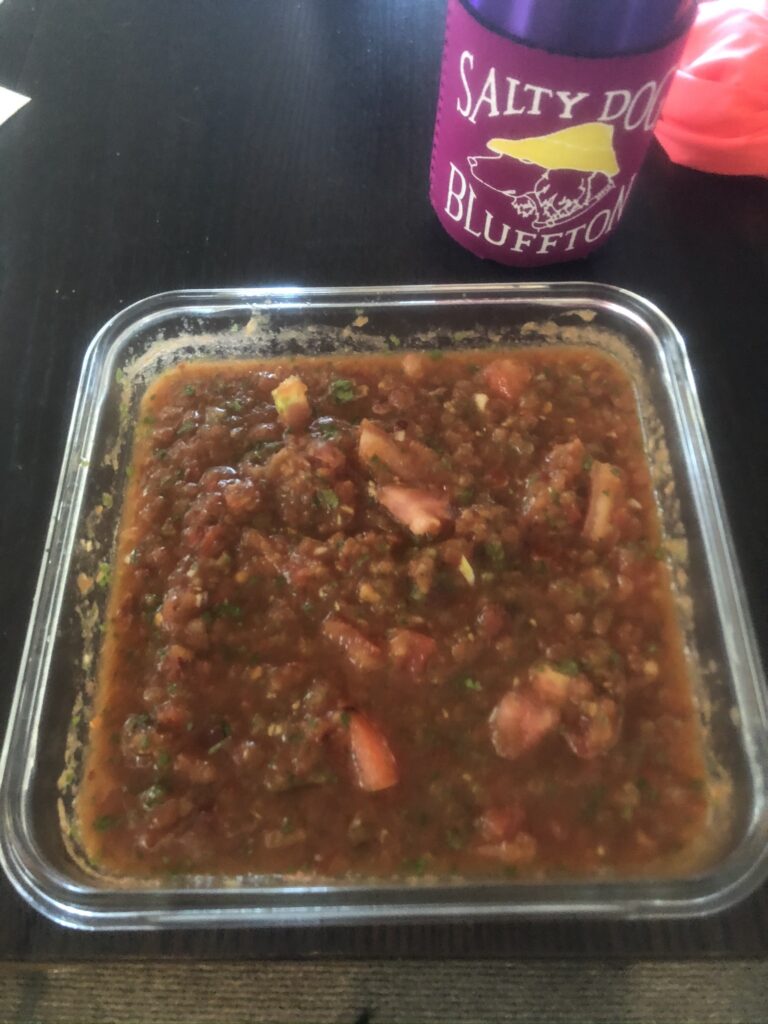 Instructions:
Disclaimer: Let me introduce you to the easiest salsa you will ever try to make. It literally comes together in under 5 minutes. Not only is it easy peasy to prepare but it's down right delicious delicious 🤤. Unlike pico de gallo, it's more like a salsa you'd get in a Mexican 🇲🇽 restaurant served with chips before you get dinner.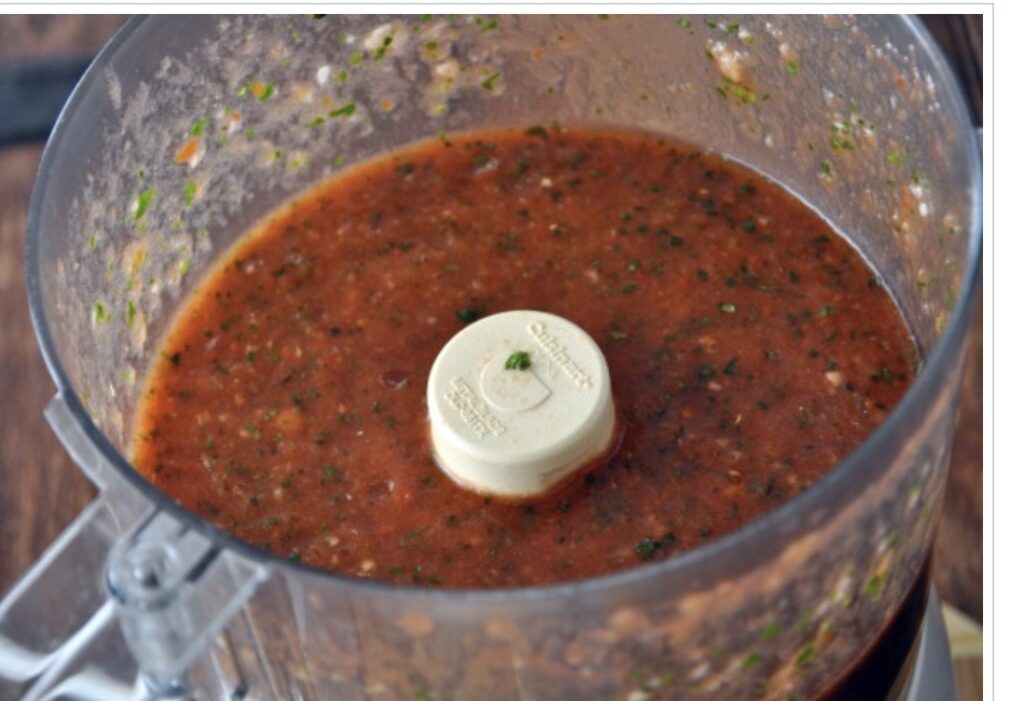 This is perfect for the winter months when tomatoes 🍅 aren't in season but you're craving a fresh simple appetizer. It's a go to recipe of mine when we have a houseful of guests for a football 🏈 game. I can throw it together in no time and I almost always have the ingredients on hand. I like to make several jars to take camping ⛺️ as this is a great snack after setting up camp. I mean who doesn't love ❤️ chips and salsa? If you raised your hand we might have to stop being friends. For reals. Bacon 🥓 haters and the non fan of chips and salsa are deal breakers in my life. And you think I'm joking.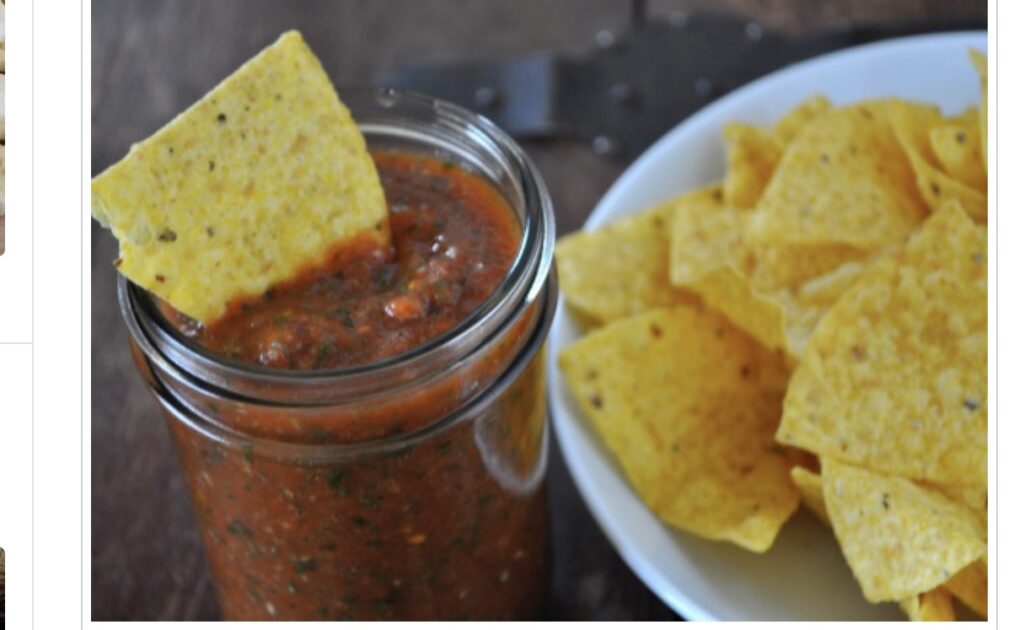 Instructions:
In a food processor or blender, I combine a can of diced tomatoes, a can of Rotel which is seasoned diced tomatoes with green chilies, 1/2 of a small onion, 1/2 of a jalapeno, lime juice, garlic, cilantro, honey and a few spices. Pulse for 30 seconds and that's it. I like to have a little extra chunky so I throw in a diced tomatoes 🍅 before serving. I've been known to throw in half a cucumber 🥒 and a carrot 🥕 before too. This is the kind of salsa that you can't really screw up. I like to chop up a whole tomato and throw it in at the very end. Because I like my salsa very chunky. This is an optional step but make this your recipe. I do recommend letting the salsa marry for several hours or over night but my family is usually waiting for over the blender stops 🛑.You can follow the recipe as a guideline and do as you like to make it your own. Bon appétit.