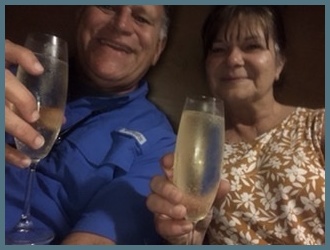 Hi there, We are Robin and William! Obsessed with exploring the world, meeting new people and getting as lost as possible with our camera. We are leaving in May 2020 for 90 days on the road in our tear drop trailer we call Gone Girl….aka GG. We hope this site gives you some inspiration (and handy tips) to go and chase your own adventures. Being in our late 50's, we like to consider ourselves adventure junkies, we tend to opt for challenges and pushing limits, especially if people don't think we can do them! Travel is the best kind of education….so go get lost, even if it's just outside your own doorstep!
please sign up for a subscription so as not to miss any update!
We really wanted to create this site to help people like ourselves who like the teardrop camping lifestyle . Each time we googled teardrop living, we didn't feel that we got true or the valuable information we were looking for.
We hope you enjoy our travels and tips . Please contact us if you can relate, have information or have any questions …. WELCOME to our adventure !