So ….here we are , the proud owners of a brand new Riverside Retro Jr. 509. This decision came after months and months of deciding whether we build, buy used or new. We knew we wanted something small and light with just sleeping area. (No bathroom inside 😏)
Our search led us to this little sweet thing !
Let me back up a ways and tell you about how our obsession with the great outdoors started.
A few years back , my other half ( not better but equally adventurous) and I started talking about an epic camping trip across America ! Neither of us had camped much in the past and really didn't know what we were doing , but we wanted to go. We worked and planned and charted and purchased everything we would need to take a month long trip from South Carolina out west. Sad to say that trip did not work out, so we decided to take a trip closer to home.
Our new destinations included South Carolina, Georgia, North Carolina and Tennessee .
This trip led us to so many beautiful hikes , friendly people , campsites and scenery. It lasted 28 wonderful days, 12 campsites and 1 hotel room for 1 night (when we just had to recharge our batteries after camping in the rain for 4 days and nights ! ) This also involved setting up and breaking down camp every 2 or 3 days, rain or shine , In the South ….in June ! Every second was worth the effort !
About a year later we started talking about a trip out West once again. We decided a tent on wheels would better serve us. That brings us to our new found treasure ! We named her
Gone Girl , Aka … GG ! So our adventure begins !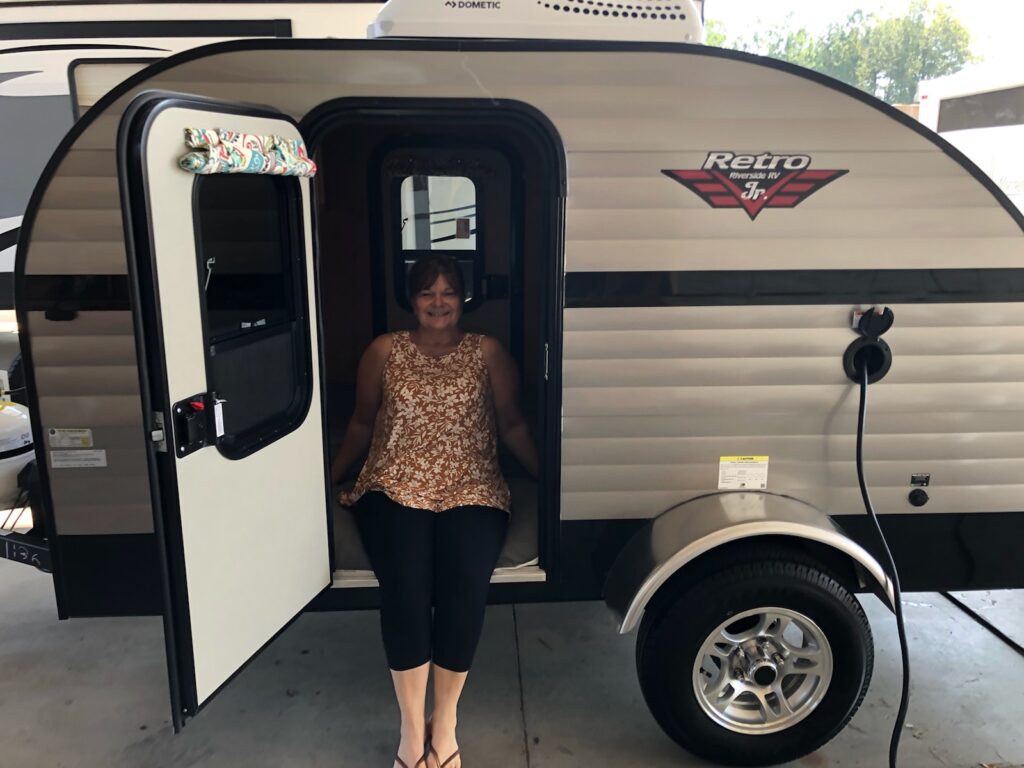 We wish to offer a big shout to our Dealer At Southland RV and David Notheis, we highly recommend these guys. Use this card and tell them Robin sent you.