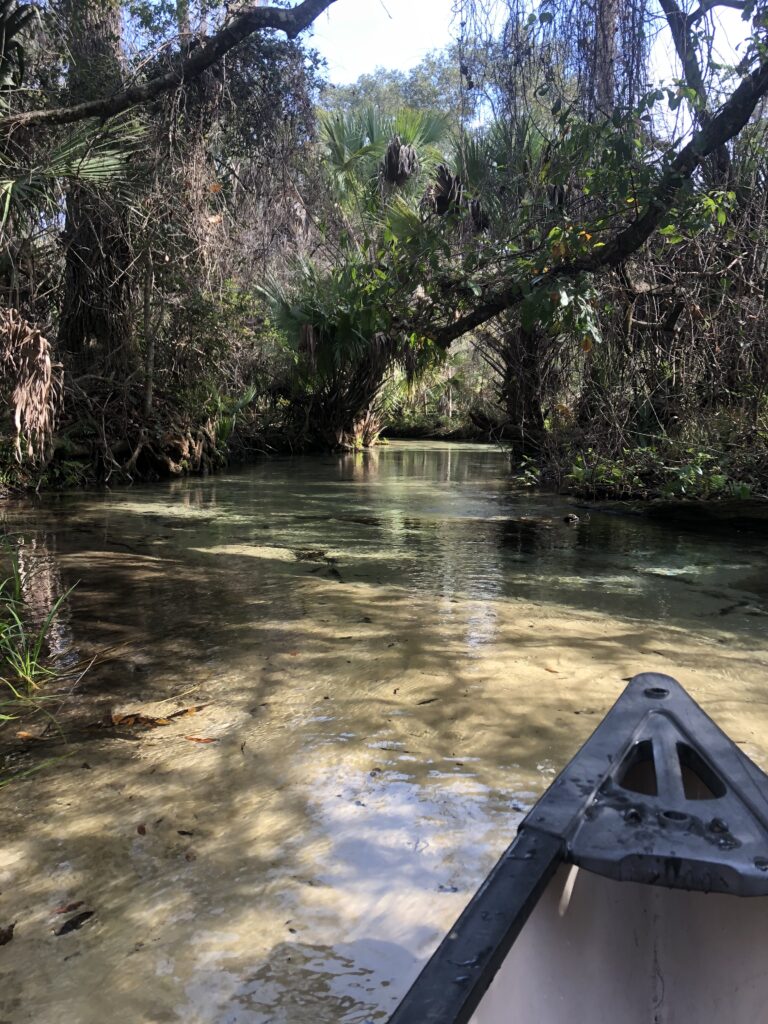 This is perhaps one of our favorite activities ? in the Ocala National Forest in Central Florida. Paddle magazine rates this run as a top 20 in the world ? and we have to agree. The water ? stays around 74 degrees and is crystal clear. The canoe trip starts in Juniper Spring National Forest and is a great 3 to 4 hours floating through some of the most beautiful canopies ???? aka hammocks in Florida. We saw several alligators ? , and lots of turtles ?.

This trip should be able to be completed by novices to experts but I would describe as a great float. Bring water ? ! No alcohol allowed. We packed a lunch ? to enjoy ? on the trip ;albeit, all foods must be in a container as no cellophane or aluminum foil is allowed. The rangers will check your bags before you embark. Remember once you get back I recommend jumping in the swimming ?‍♀️ area at Juniper Spring as the water was refreshing even in February. You are not suppose to get out of your boat as you Canoe you down the run.
Link to Juniper Springs Rec. Area
The campground here was also very nice. Very clean and unspoiled. We picked campsite # 48. The site was large and private. There was no water or electricity but the water source was on the road in front of our campsite. The only downside was that we could hear traffic noise from the main highway outside of the park from our site. The park rangers and staff were very friendly and knowledgeable.

Finding the Manatees on Roadtrippers