There are many great things about Choke Canyon State Park, but one of the best things is the exceptional fishing opportunities. The park is located on the Choke Canyon Reservoir, which is known for its excellent fishing for largemouth bass, catfish, crappie, and sunfish. A high school,fishing tournament was taking place during our visit and you should have seem the mess and size of fish 🐠 these boys caught.
The reservoir is stocked regularly with fish, and the park has several fishing piers, boat ramps, and fish cleaning stations. Anglers can also rent boats and fishing equipment at the park, making it easy to enjoy a day out on the water.
In addition to fishing, Choke Canyon State Park also offers other outdoor recreational opportunities, including hiking, wildlife viewing, camping, and boating. The park is also home to diverse wildlife, including white-tailed deer, wild turkeys, Javelinas, and various bird species.
We viewed our first Javelinas which was cool for us.😁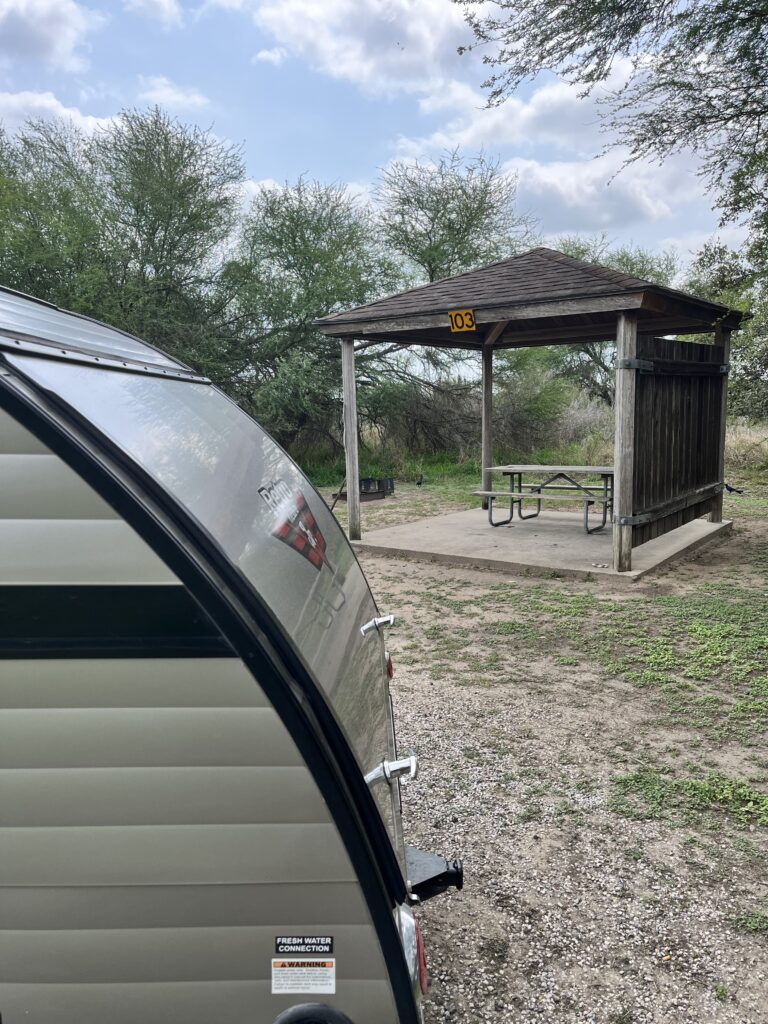 The Calliham campground has 86 campsites, which include 40 sites with water and electric hookups, 24 sites with water only, and 22 sites with no hookups. There are also two group camping areas that can accommodate up to 20 people each. On weekends the park becomes very full and we found ourselves having to bring toilet paper 🧻 as bathrooms ran out. UnexcusAble!
The South Shore campground offers primitive camping with 86 sites, which are located closer to the lake. These sites do not have water or electric hookups, but the campground does have restrooms and showers available for use.
It's always a good idea to make a reservation in advance, especially during peak season or holidays, to ensure availability of a campsite at Choke Canyon State Park.This park gets very busy on weekends.
First Javelina sighting
Warning this can be gross 🤮.
When we awoke our first morning our campsite was full of Javalina poo. We were upset;however, before we finished our morning coffee the dung beatles had our site clean. They are truly #1 in the #2 business😆
We enjoyed the hiking trails at this park.
Frio Grande Trail: This is an easy 1.5-mile trail that runs along the Frio Grande River. The trail is mostly flat and is perfect for beginners or families with children. It is a great spot for bird watching and wildlife viewing.
Calliham Trail: This is a moderate 4.6-mile trail that takes you through a variety of terrains, including wooded areas, prairies, and rocky hillsides. The trail provides stunning views of the park's landscape and wildlife.
Mesa de Oro Trail: This is a challenging 6-mile trail that takes you to the top of the park's highest peak, Mesa de Oro. The trail is steep and rocky, and requires a good level of physical fitness. However, the views from the top are absolutely breathtaking.
South Shore Trail: This is an easy 1.6-mile trail that runs along the shoreline of Choke Canyon Reservoir. The trail provides stunning views of the lake and is a great spot for bird watching.
Brushy Creek Trail: This is a moderate 3.5-mile trail that takes you through wooded areas and past several small creeks. The trail is a great spot for wildlife viewing and bird watching. We hiked this trail hoping to run into some Javalinas but no luck.
Corks are for quitters.🤣
Money Saving Tip
If you are visiting a Texas State Park and camping more than 5 days within a year buy the annual state pass. Texas charges a per person fee of up to $8 for everyone in the car ever day one ☝️ visits. We took advantage of the pass and saved hundreds of dollars. Other discounts allow your second night camping half off 😮
Unlimited Entry: With a Texas State Park Pass, you have unlimited entry to more than 90 state parks and historic sites in Texas. This means you can visit your favorite parks as often as you want without having to pay the daily entrance fee each time. These fees can add up quickly.
Savings: A Texas State Park Pass can save you money if you plan on visiting multiple state parks throughout the year. The pass pays for itself after just a few visits, and you can save even more if you take advantage of discounts on camping and other park amenities.
Convenience: With a Texas State Park Pass, you don't have to worry about carrying cash or credit cards to pay the daily entrance fee. You can simply present your pass at the entrance station and be on your way to enjoying the park.
Supporting State Parks: By purchasing a Texas State Park Pass, you are supporting the preservation and maintenance of Texas State Parks. The funds from the pass go directly to park improvements, trail maintenance, and conservation efforts.
Discounts: In addition to unlimited entry to state parks, a Texas State Park Pass also provides discounts on camping, equipment rentals, and other park amenities. Pass holders can also receive discounts at some local businesses.
Access to Special Events: Texas State Park Pass holders can enjoy special events and programs offered exclusively to pass holders, such as guided hikes and birdwatching tours.
Camping is about finding yourself in the middle of nowhere and realizing you had everything you needed all along.
You don't know pain until your shin meets one of these…
I'm sorry, did I roll my eyes 👀 out loud! 😂
Why we recommend the Berkey?
I came, I saw 👀, I forgot why I am here, I left.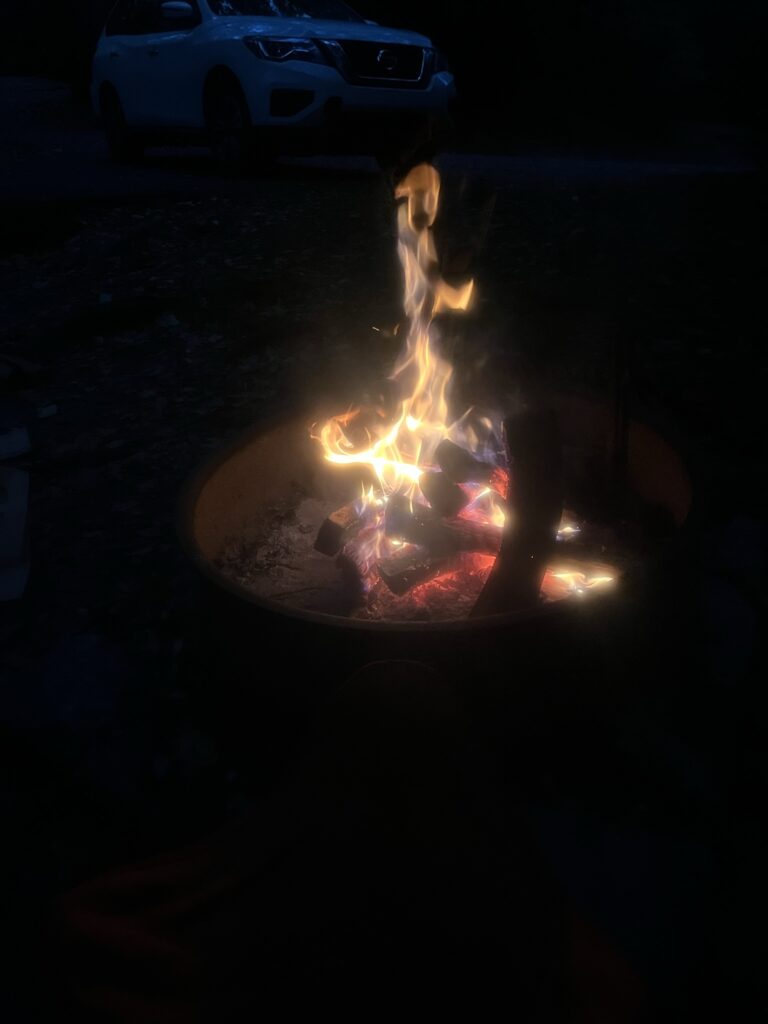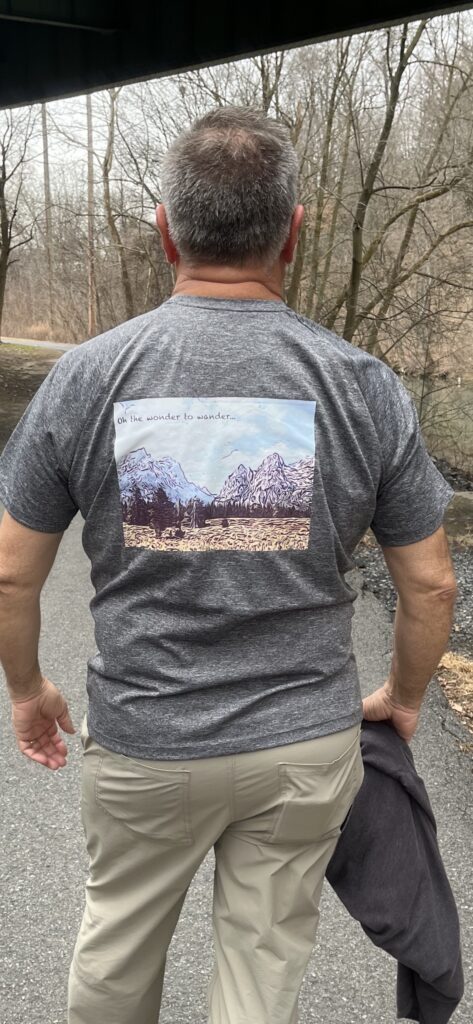 Road warriors need to pass the time when on the road. I highly recommend the Audible books 📚
Try Audible and Get Two Free Audiobooks


Money saving tip: Buy the annual national parks pass. The National Park Pass will also allow access to all the national monuments. If you plan on being in any of the National Parks more than three times within a year then you will save money. The pass will sometimes allow discounts to camping in the National Forest 🌳. There's also discounts for seniors which can be applied against camping through out America. Other discounts apply so please read the eligibility which can save you more money. We estimate we saved over $600 in park fees. "I googled my symptoms… turned out I just need to go camping"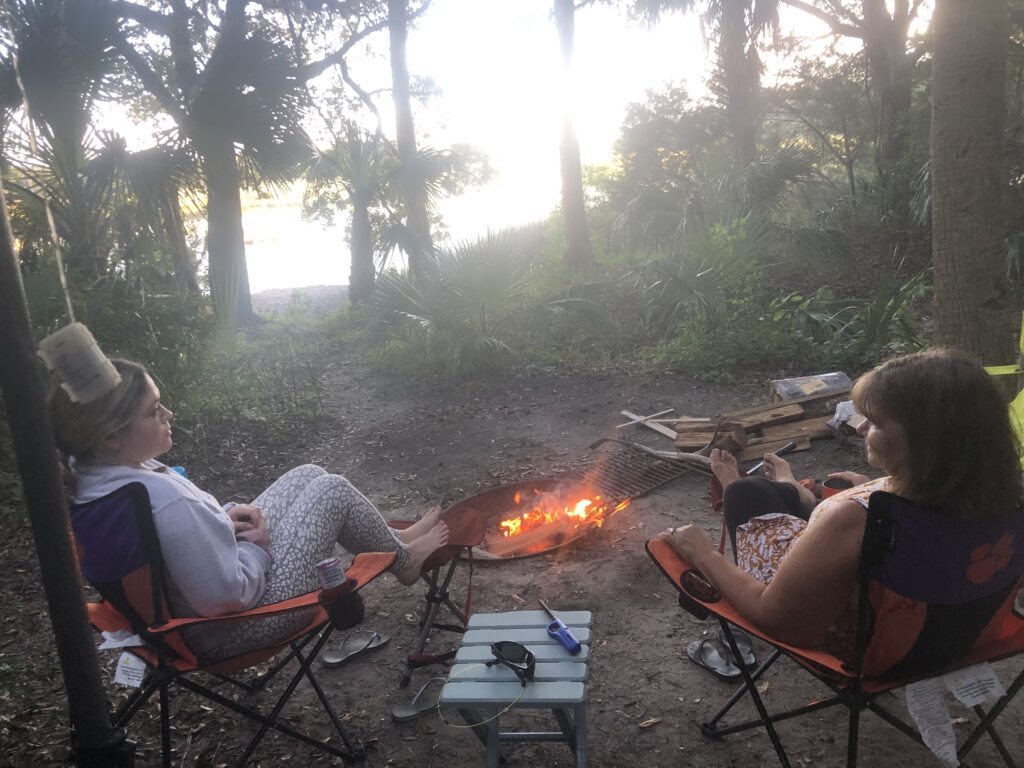 This site contains paid advertisements. By clicking the links it does not cost you any extra money as the seller pays Travelswithgg a referral fee. We will never place any links without 100% satisfaction of a product we use.
Traveling across the country is challenging enough to not have to worry about ones drinking water. We carry with us the Berkey water filtration system which we consider one of the best on the market.
Our thoughts 💭 Choke Canyon State Park

If you're planning on camping at Choke Canyon State Park, be sure to bring plenty of water, sunscreen, and insect repellent, as the area can get quite hot and humid during the summer months. Additionally, it's a good idea to bring along some binoculars or a camera, as there are many different species of birds and other wildlife to observe in the park.
Overall, Choke Canyon State Park is a great place to spend a few days camping and exploring the natural beauty of southern Texas. Whether you're an experienced camper or just looking to try it out for the first time, you're sure to have a memorable experience in this stunning park.
"I whisper What the f**k to myself atleast 20 times a day"
Amazon Launchpad Holiday Gift Guide
Drone flying is fast becoming a hobby of mine. After much research I purchased the Mini from DJI. I am very satisfied but still an amateur having a blast. Check out our drone videos within the blog which we hope you will enjoy.
Products we love ❤️
After 12,000 miles on the road and hundreds of miles hiking 🥾 throughout America, our Merrells have withstood all types of terrain and although they may be dirty, the quality is outstanding and are ready for the next 12,000.
Being on the water is very therapeutic and lots of fun. Space is always our issue so the inflatable kayak was our answer. Easy to inflate but we did buy a battery 🔋 pump to make life easy. We have kayaked the lakes of Montana, Idaho, Arkansas, Minnesota, South Carolina, Arizona and the Intex has not let us down.
Robin's favorite outdoor cooking utensil
Great personal usb fans. Perfect for warm dry camping nights
Our Retro Jr offers only so much space so to expand the cooking area, Robin loves this easy to put up table from Lifetime. No issues after multiple setups and break downs.
We enjoy a good cup of coffee ☕️ and one of our favorite cafes offers a pour over. ( How to make the best pour over coffee) If you are still making coffee in a pot break the yoke of social conformity and consider alternatives to a drink of the gods (coffee) every morning. This Insta Pot has been a godsend to our travels.
Campers are for the most part very honest and friendly people. However, pulling GG through a city and leaving her to go explore can make one feel uneasy 😬 so this easy locking 🔒 system was our solution.
Our teardrop does not come with a refrigerator so coolers are our life blood. We needed to keep our food cold for days on end and these coolers did the trick.
Grand daughter had her first birthday so the best gift was to start her love of camping. Love you Bridget.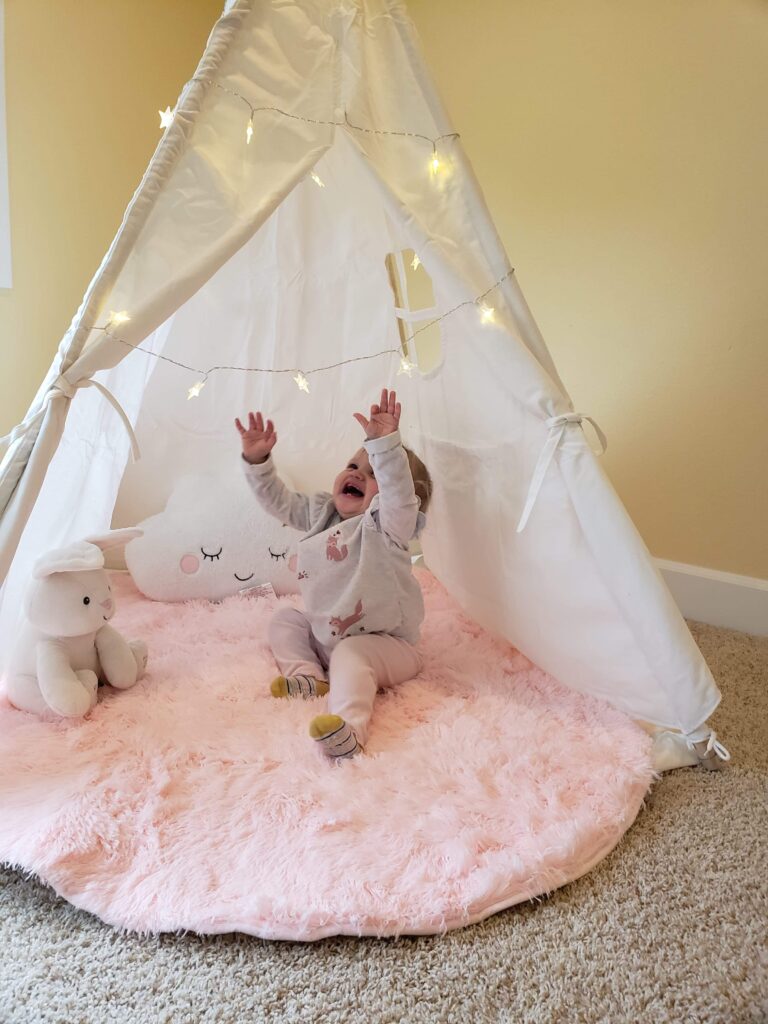 Traveling over 12,000 miles in a Teardrop trailer one realizes space is an issue. We highly a roof rack to aid in carrying more items ie inflatable kayak, life jackets, oars, and etc.
12,000 miles on the road, one of my best purchases was my Costa sunglasses 🕶. The glare from driving is gone and the polarized lenses intensified the colors of my surroundings.