Louisiana
Rutherford Beach 🏖 Boondocking
Rutherford Beach is a primitive camping area. There are no designated campsites, no electricity, no running water, and no restrooms or showers. This means that visitors must bring their own camping gear and supplies, including a portable toilet if necessary. Additionally, there are no trash receptacles, so visitors must pack out all of their trash. There were six port-a-potties while we were there.
Despite the lack of amenities, the beauty and solitude of Rutherford Beach make it a popular destination for boondockers. The beach stretches for miles, with soft white sand and clear blue water. The beach is also home to a variety of wildlife, including birds, sea turtles, and dolphins. Visitors can spend their days swimming, sunbathing, fishing, or simply enjoying the peace and quiet of the beach.
When it comes to camping at Rutherford Beach, there are a few things to keep in mind. First, there are no reservations or fees required to camp at the beach. Visitors are allowed to stay for up to 14 days, but must relocate at least 300 feet away from their previous site if they wish to stay longer. Additionally, visitors must follow all local regulations and respect the environment. This means packing out all trash, using a portable toilet if necessary, and avoiding disturbing any wildlife or vegetation.
When packing for a boondocking trip to Rutherford Beach, it's important to bring all necessary supplies, including plenty of food, water, and fuel for cooking. Visitors should also bring a first aid kit, insect repellent, and sunscreen, as well as any necessary camping gear such as tents, sleeping bags, and cooking equipment.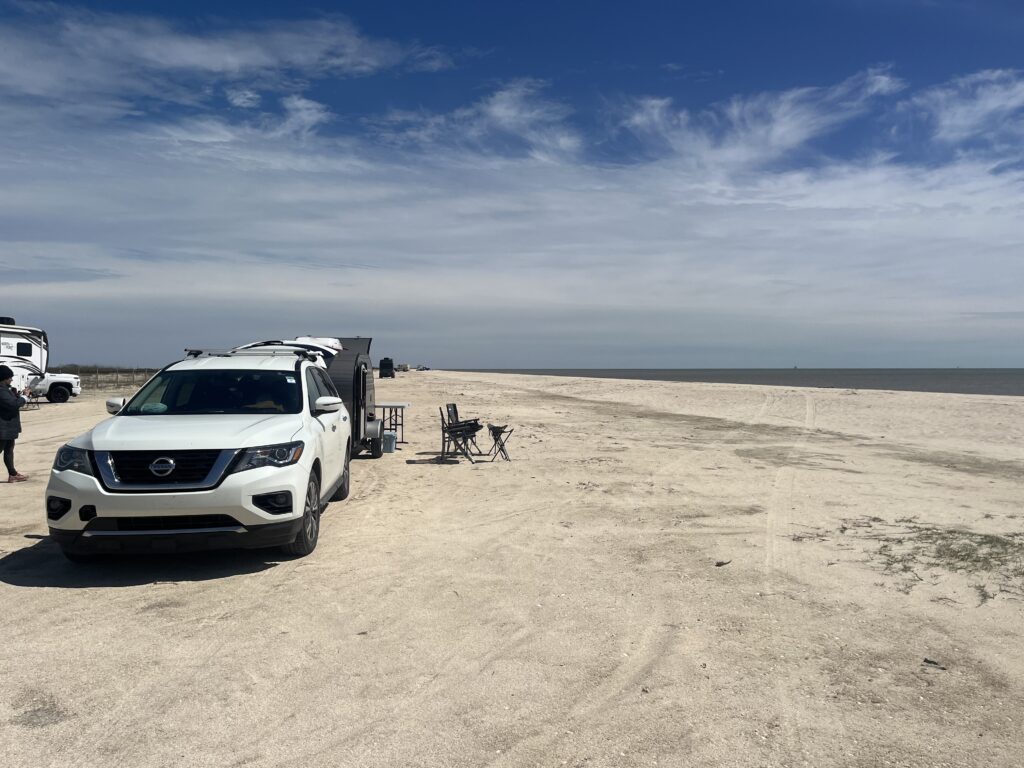 Palmetto Island 🏝 State Park
Palmetto Island State Park is a beautiful and tranquil park located in southern Louisiana. Situated on 1,293 acres of lush green land, the park offers visitors a range of recreational activities, as well as opportunities to explore the natural beauty of Louisiana's coastal wetlands. There is a water park for kids open in summer months.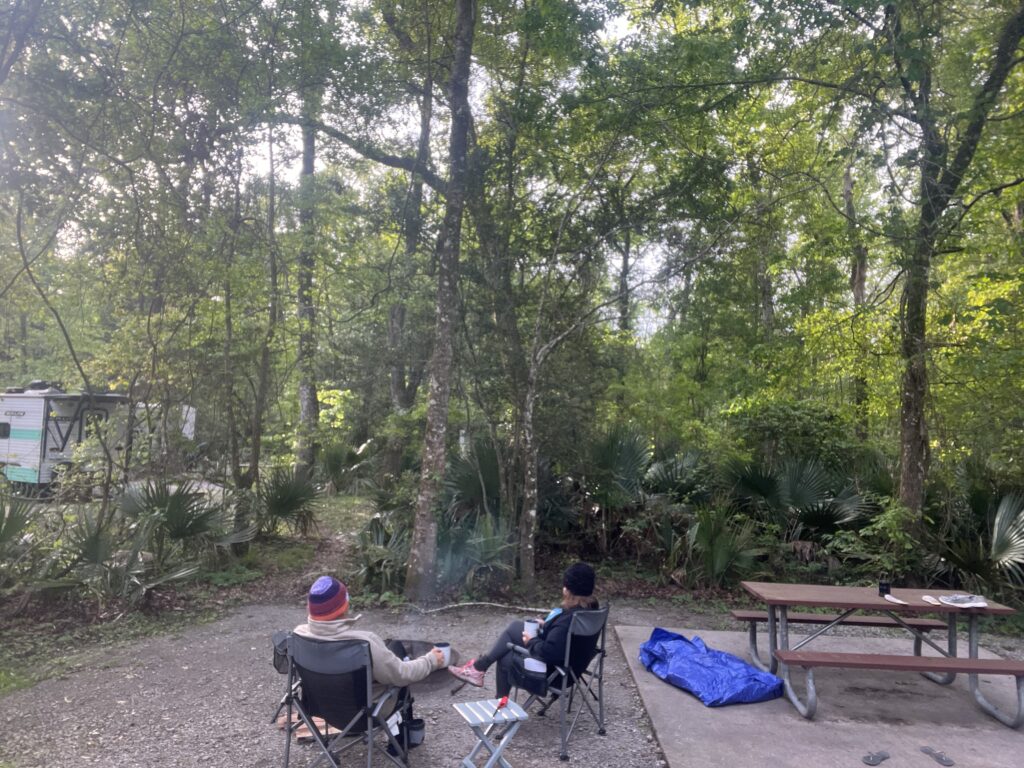 Lake Fausse Point State Park
One of the main attractions of Lake Fausse Point State Park is the lake itself, which is popular for boating, fishing, and kayaking. The park offers boat rentals, and there is a boat launch for visitors who bring their own boats. The lake is stocked with a variety of fish species, including bass, crappie, and catfish. Pay for the premium spot and have coffee ☕️ in the morning with a gator 🐊 on your private dock over the bayou.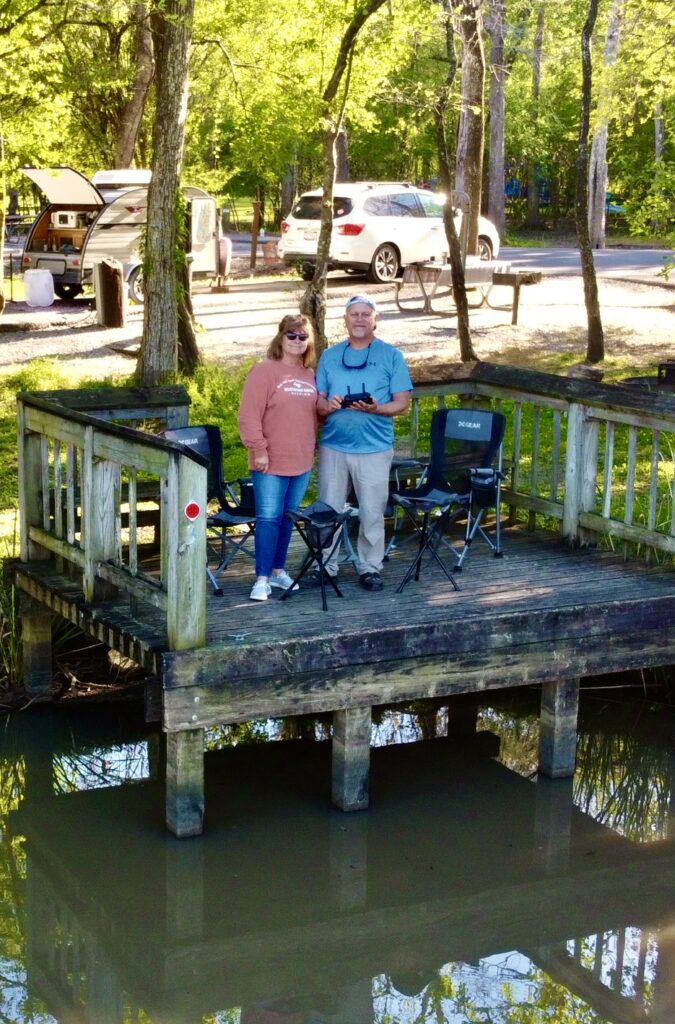 Bayou Segnette State Park
One of the main attractions of Bayou Segnette State Park is the 2,500-foot-long wave pool, which is one of the largest in the region. Visitors can swim, float, or relax on the sandy beach area surrounding the pool. The park also features a smaller pool for children and a lazy river that winds through a tropical setting. There is a separate pool for over night campers.
In addition to swimming, visitors to Bayou Segnette State Park can enjoy a variety of outdoor activities, including fishing, hiking, boating, and picnicking. The park has a boat launch that provides access to the park's namesake waterway, Bayou Segnette, as well as the nearby Mississippi River. You are 30 minutes from Bourbon 🥃 Street.
Fountaineblue State Park
The main attractions of Fountainebleau State Park is its beach, which is the perfect spot for swimming, sunbathing, and picnicking. The park also features several hiking trails, bike paths, and horseback riding trails that offer visitors the opportunity to explore the beautiful natural surroundings. **Only a short drive to New Orleans***