Texas
McKinney Falls State Park
Oh boy, McKinney Falls State Park in Texas. Let me tell you, it's a park that will have you falling head over heels in love with nature (and maybe even some rocks). You are located 30 downtown Austin.
First things first, the park is home to not one, but two waterfalls. Two! If that doesn't impress you, I don't know what will. These waterfalls are so gorgeous that you'll want to snap a hundred photos of them to make all your Instagram followers jealous.
And don't forget about the swimming holes. The clear blue water will make you feel like you're in paradise, especially when you're taking a dip on a hot summer day. Just don't forget your sunscreen, or you'll end up looking like a cooked lobster.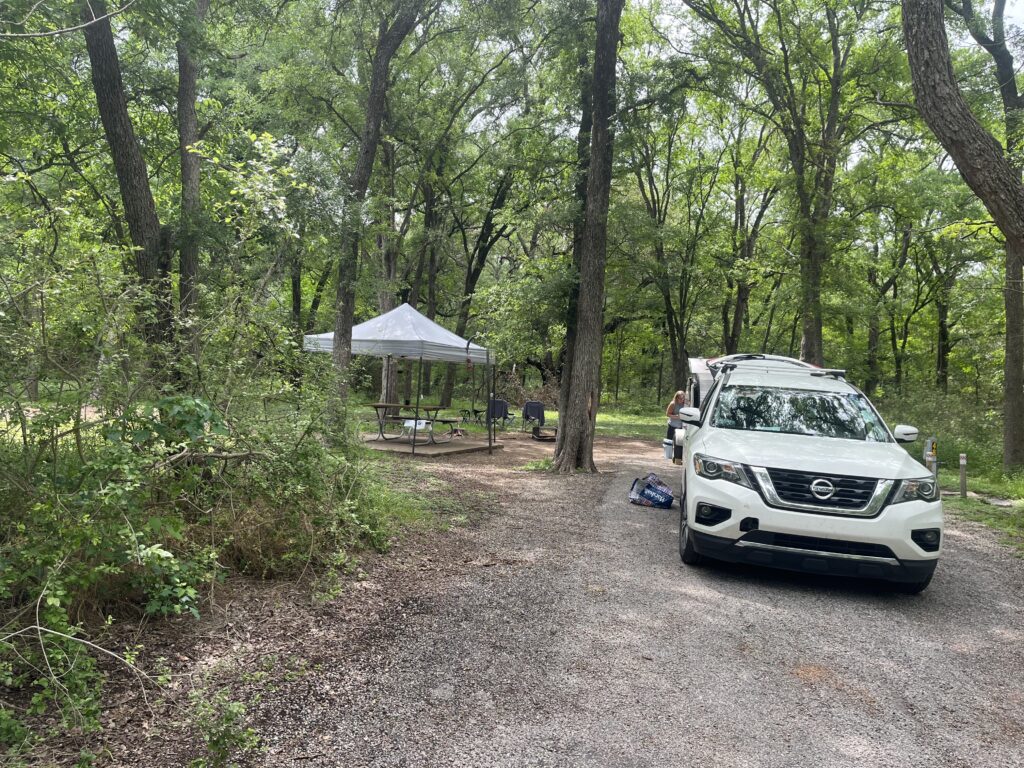 Guadalupe River State Park
Guadalupe River State Park is a stunning outdoor destination located in the heart of Texas Hill Country. We loved this park! The park is situated along the banks of the Guadalupe River, which provides visitors with ample opportunities for water-related activities. Whether you're looking to go swimming, tubing, or kayaking, there's no shortage of things to do on the water at Guadalupe River State Park.
One of the most popular water activities at the park is tubing. Visitors can rent tubes from local vendors and float down the river, enjoying the beautiful scenery along the way. The river's current is gentle, making it an ideal spot for families with young children. There are several access points along the river, allowing visitors to start and end their tubing trip at different locations. Water was low during our visit making this impossible. However we did soak.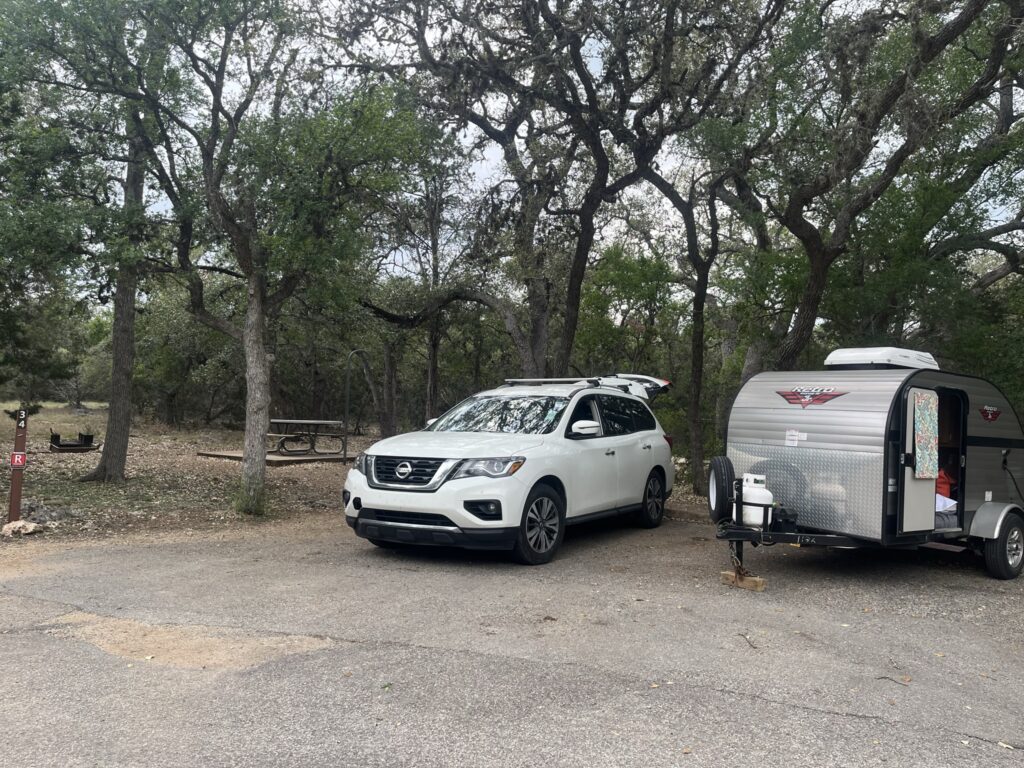 Lake Corpus Christi State Park
The main reason to visit Lake Corpus Christi State Park is to enjoy outdoor recreational activities such as camping, hiking, fishing, swimming, boating, and birdwatching. The park is situated on the shores of Lake Corpus Christi, which offers opportunities for water-based activities like fishing and boating. Visitors can also explore the park's 21 miles of hiking trails, which wind through the oak and mesquite trees of the South Texas brush country. Additionally, the park is a popular destination for birdwatchers, with over 200 species of birds recorded in the area.
This is a great place to stop over from San Padre Island towards San Antonio.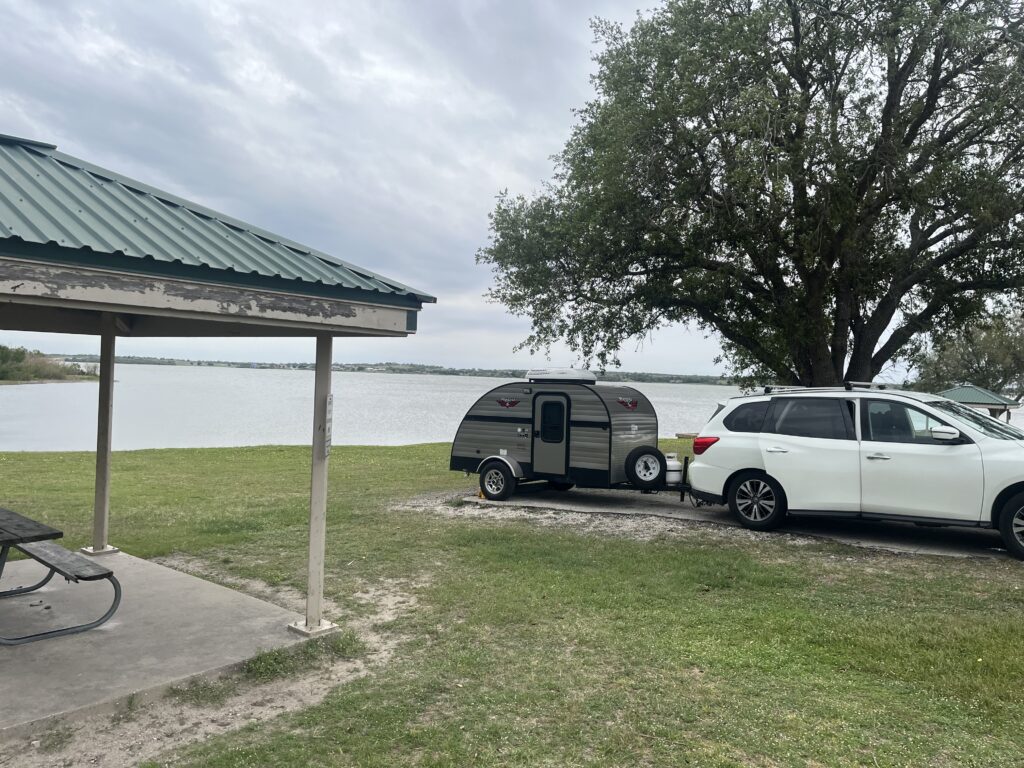 Magnolia Beach- boondocking
Magnolia Beach, TX is a hidden gem located on the Gulf of Mexico in the southern part of Texas. It's a popular destination for those seeking a relaxed beach getaway, but it's also an ideal spot for camping enthusiasts who want to experience the great outdoors in a unique coastal setting. It can get a little crowded.