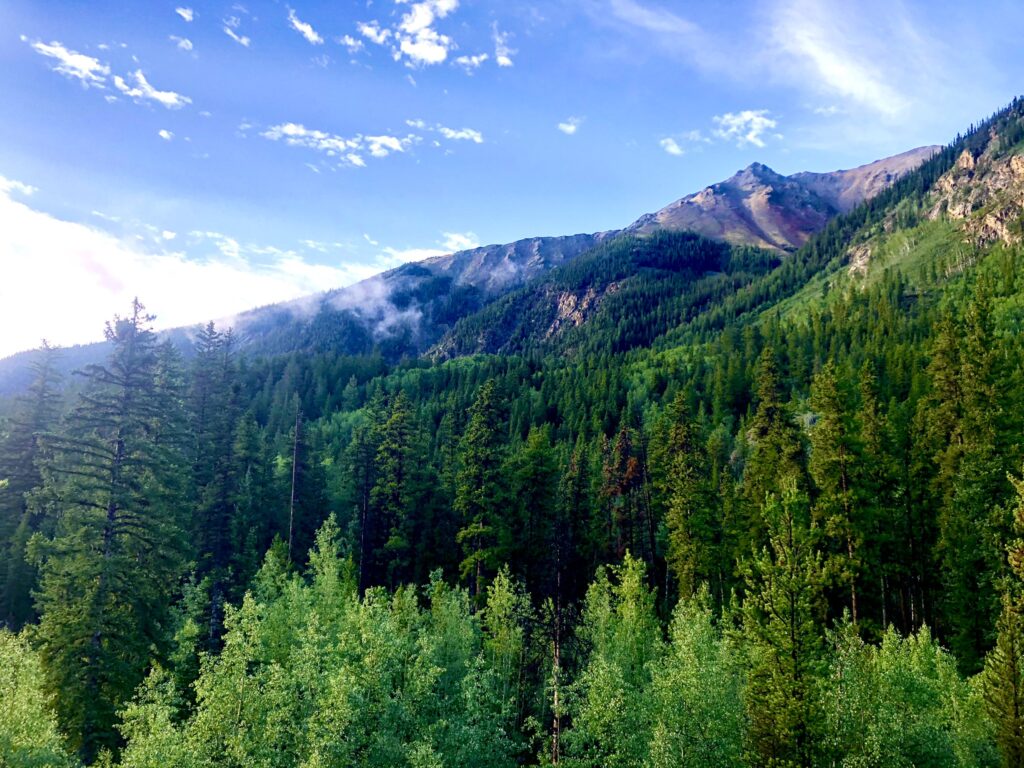 We love ❤️ to camp in the National Forest and the National Parks. We needed a one night stop ? and we were traveling ? on Independence Pass (road between Aspen and Twin Lakes) and Twin Peaks campground was a perfect ? lay over.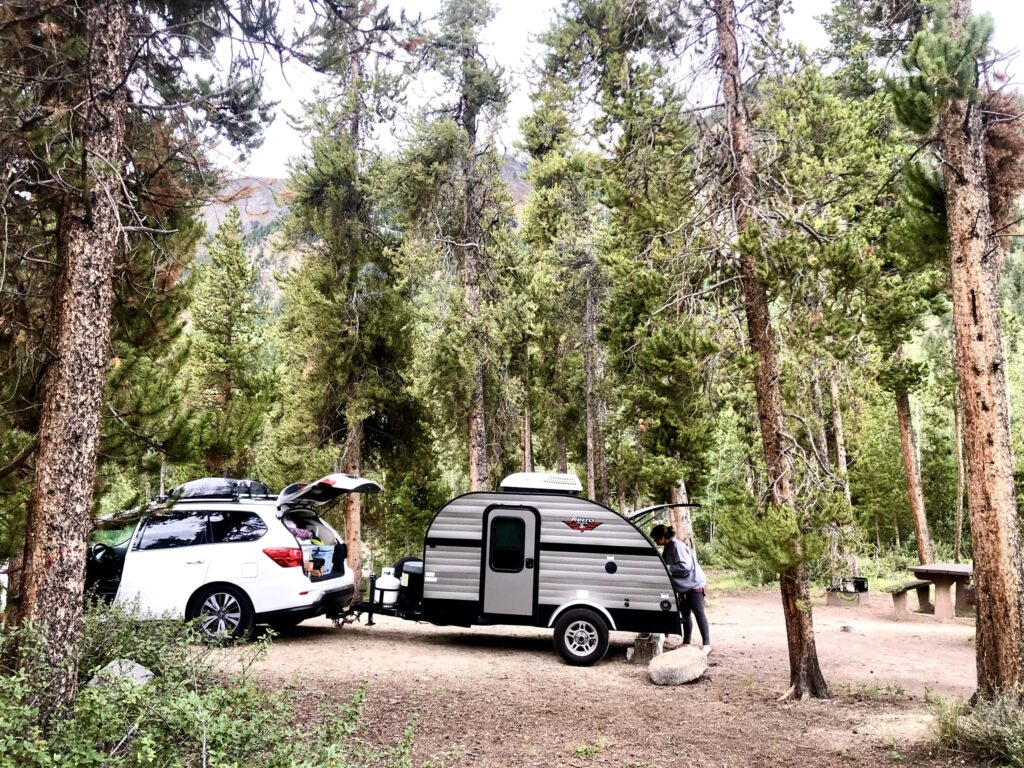 Twin Peaks is a first-come, first-served campground located west of Twin Lakes Reservoir in a shaded aspen and lodgepole pine forest. It is located above the whitewater of Lake Creek at 9,600 feet with spectacular views of the Sawatch Range. The Continental Divide and Mount Elbert trails are in the nearby area. Firewood is available for sale at the host site.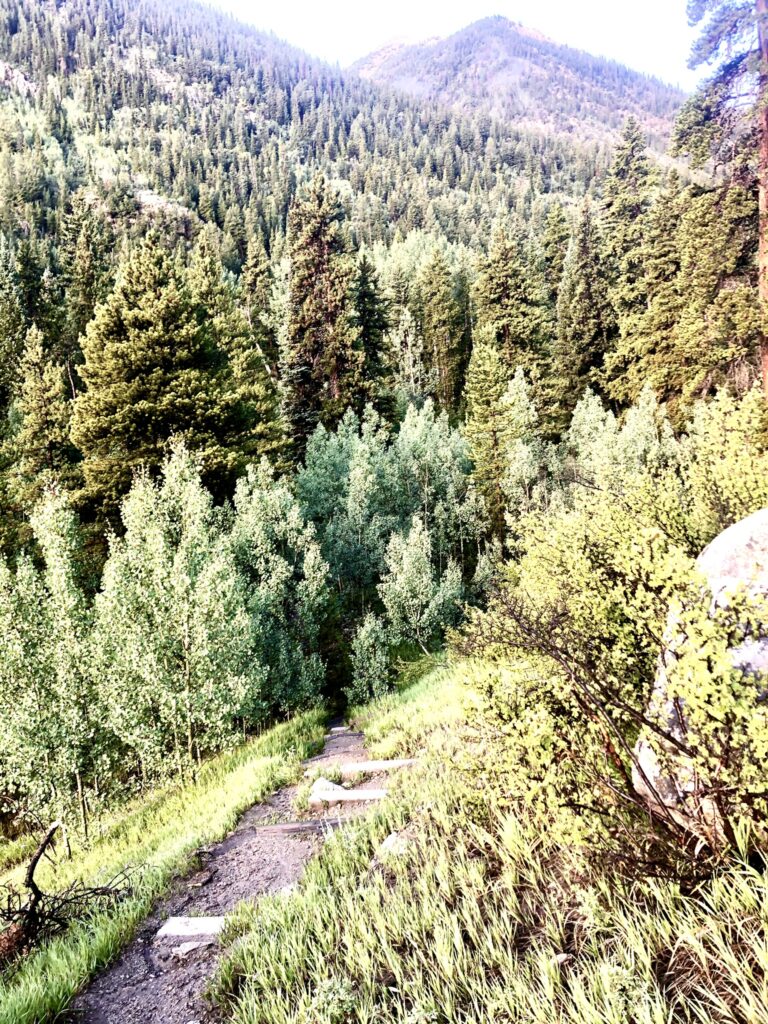 Twin Peaks at a glance
Reservations-


Amenities-

Fees-

Open Season-

Closest Town-

Water ?-

Best time to Visit-

Check in-

Check Out-

Restrooms-
This is a first-come, first-served campground; No sites are reservable

Tent camping,Camping trailer,Picnic tables,Toilets,Drinking water,Parking
$23.00 fee per site for overnight camping. Golden Age and Golden Access Cardholder: 50% discount off the camping fee only.


June 1 – Sept 29

Leadville, CO

During the 2020 season, water will be unavailable at this campground. Please bring water for your camp, including enough water to completely drown your fire, leaving it cold to the touch, if you are having a campfire.

Summer

2PM

12PM

Vault toilets are located throughout the campground.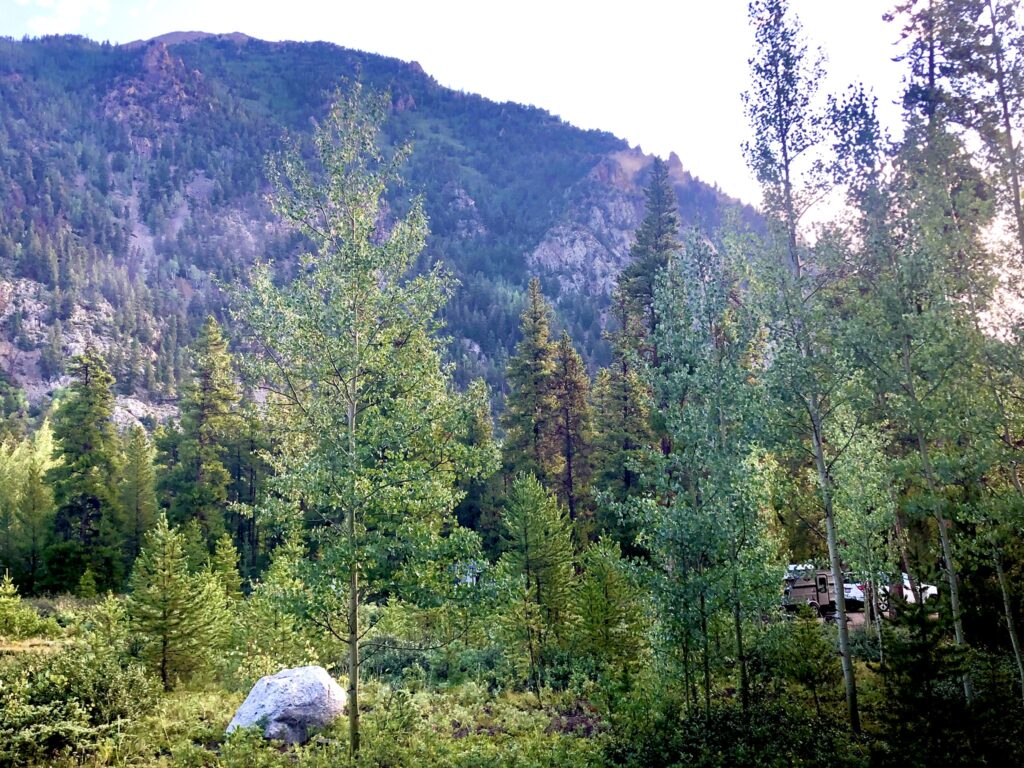 Our thoughts ? about the campground
We did have some noise from the road but at night this was not an issue. A stream goes past the edge of the campground making sites 6, 16, 18 on the stream and our recommendation. The camp host was very friendly and the campgrounds are well maintained. We did not have a cell phone signal while at this campground.
Other area attractions:

Drive Independence Pass-One of the state's highest paved passes. It runs from Twin Lakes to Aspen (NO vehicles larger than 32 feet ? allowed
Twin Lakes
Hike the Big Willis Gulch Trail
Visit the town of Leadville, CO
Plan a trip to Marroon Bells and our review will help
Explore Aspen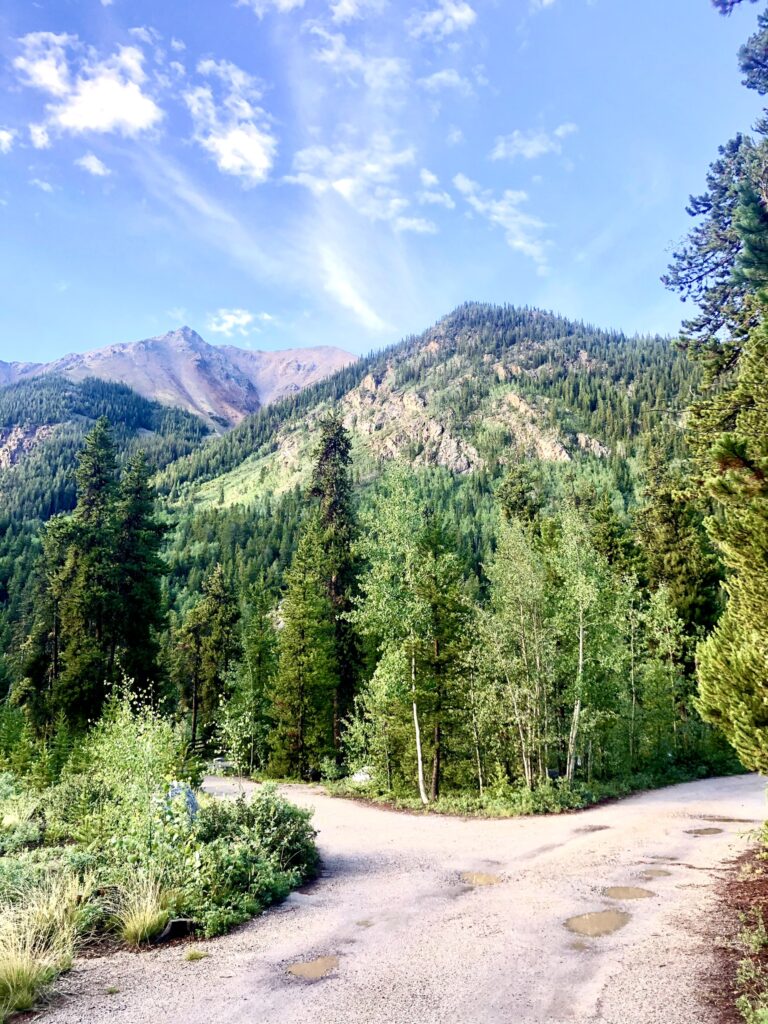 Quick Link to the Twin Peaks Campground Website
---
Products we love ❤️

After 12,000 miles on the road and hundreds of miles hiking ? throughout America, our Merrells have withstood all types of terrain and although they may be dirty, the quality is outstanding and are ready for the next 12,000.
Being on the water is very therapeutic and lots of fun. Space is always our issue so the inflatable kayak was our answer. Easy to inflate but we did buy a battery ? pump to make life easy. We have kayaked the lakes of Montana, Idaho, Arkansas, Minnesota, South Carolina, Arizona and the Intex has not let us down.
Robin's favorite outdoor cooking utensil
Great personal usb fans. Perfect for warm dry camping nights
Our Retro Jr offers only so much space so to expand the cooking area, Robin loves this easy to put up table from Lifetime. No issues after multiple setups and break downs.
Campers are for the most part very honest and friendly people. However, pulling GG through a city and leaving her to go explore can make one feel uneasy ? so this easy locking ? system was our solution.
Our teardrop does not come with a refrigerator so coolers are our life blood. We needed to keep our food cold for days on end and these coolers did the trick.
Grand daughter had her first birthday so the best gift was to start her love of camping. Love you Bridget.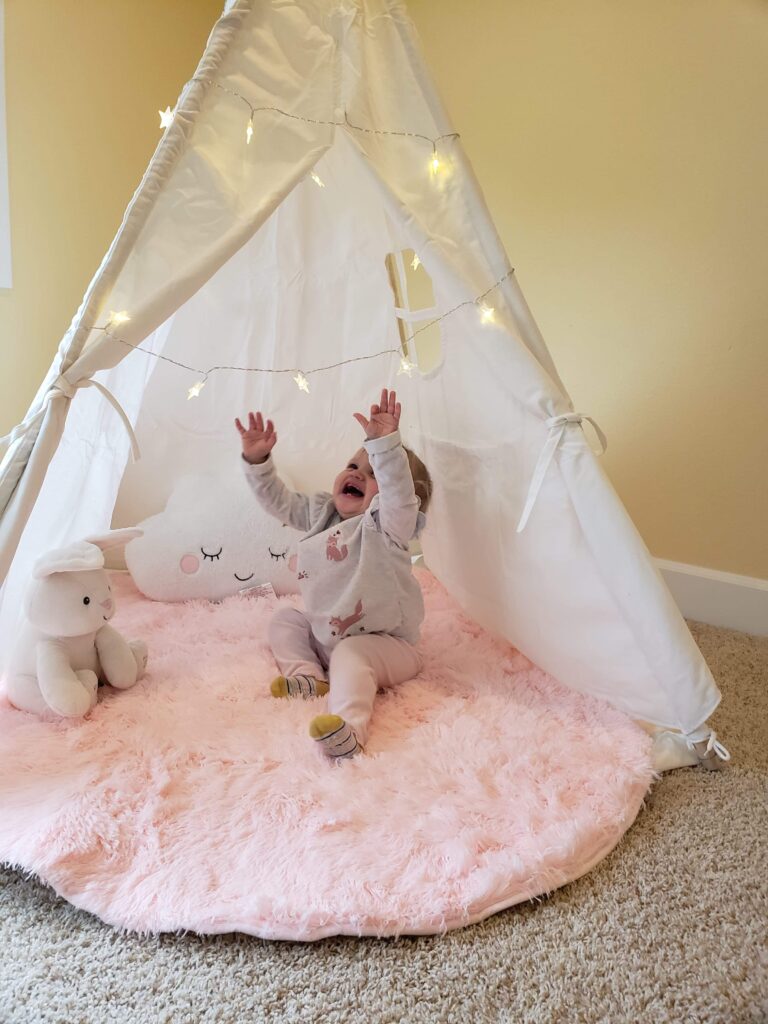 Traveling over 12,000 miles in a Teardrop trailer one realizes space is an issue. We highly a roof rack to aid in carrying more items ie inflatable kayak, life jackets, oars, and etc.
12,000 miles on the road, one of my best purchases was my Costa sunglasses ?. The glare from driving is gone and the polarized lenses intensified the colors of my surroundings.