The most original ghost 👻 town in Colorado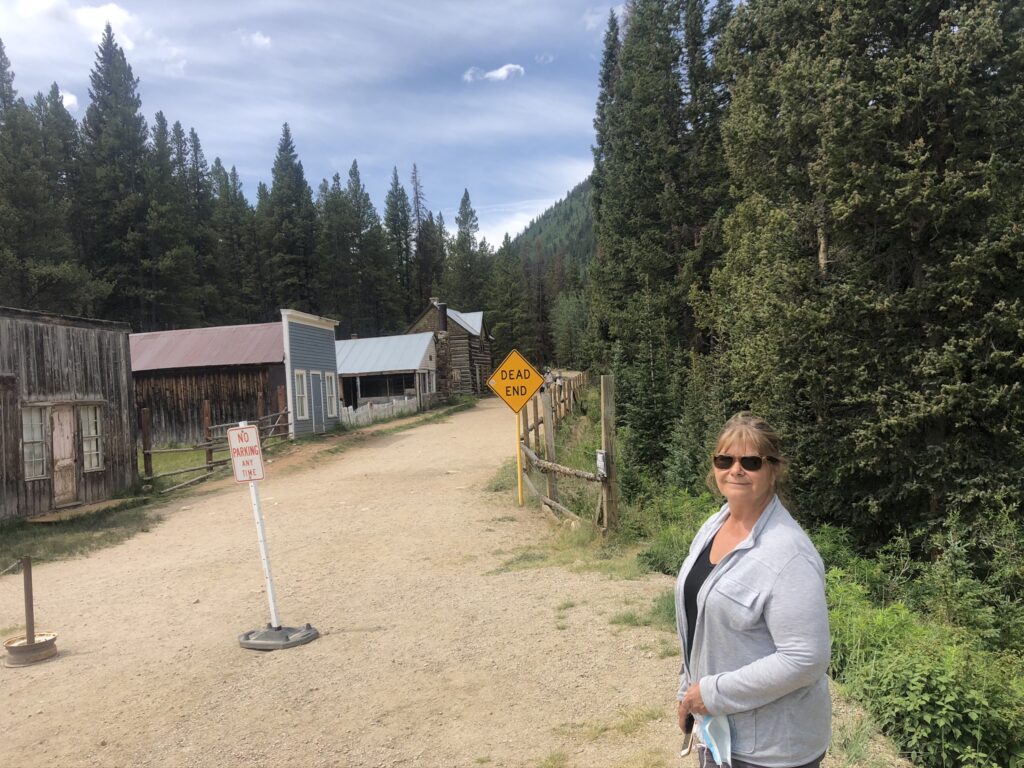 Saint Elmo is one of the most accessible and best preserved ghost towns in the West. It's located just southwest of Buena Vista, CO. in Chalk Creek Canyon. We would recommend a stop to explore this historical ghost town. And maybe 🤔 witness a Casper the friendly ghost along the way! PS the town is more historical than haunted 😂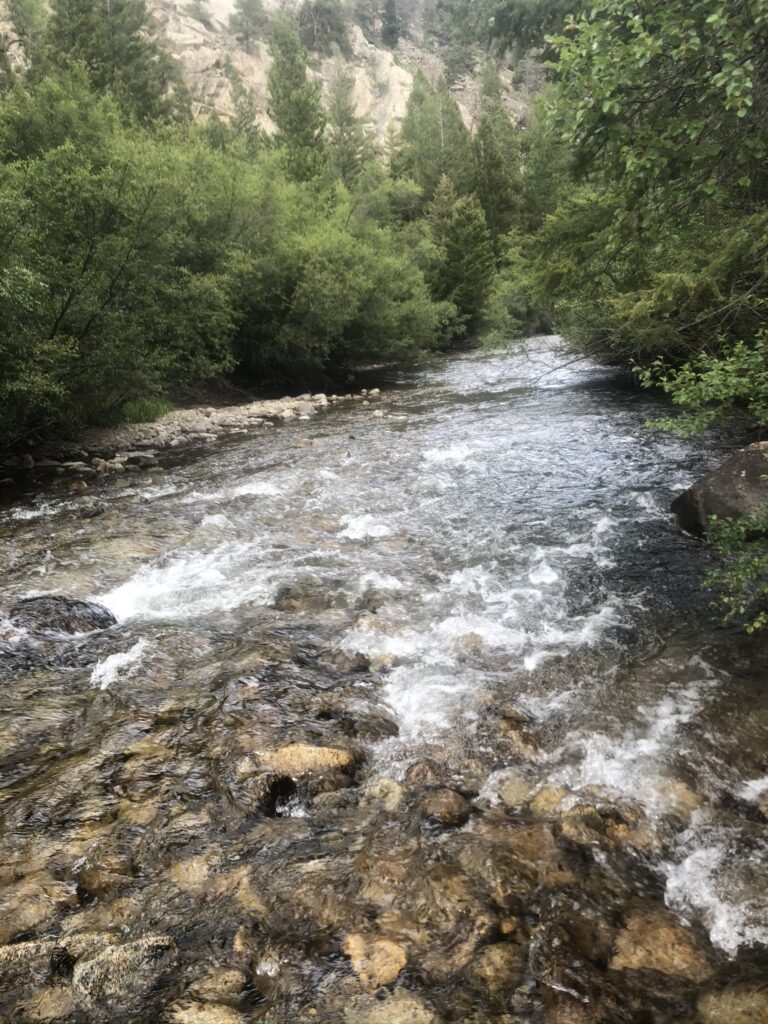 The drive up to the ghost town begins near the Mt Princeton Hot Springs Resort and the road ascends over 10,000 feet 🦶elevation along the Chalk Creek. We stopped ✋ on the way back and had a picnic 🧺 lunch along the river banks to listen to the rush of a Colorado creek. *You will always find an answer in the sound of water 💧*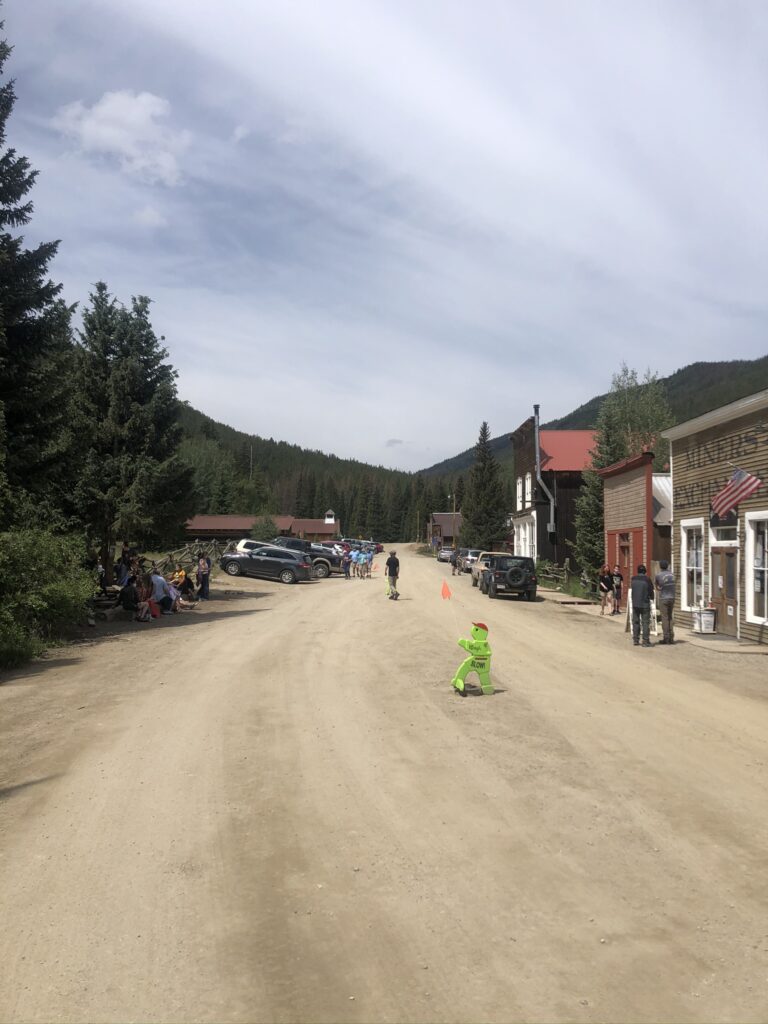 Word of Warning ⚠️ ~ The road becomes a dirt road about half the way up the mountain. We had no issue pulling our teardrop, GG; however, if lots of rain occurs during or just prior this road could be an issue. Check conditions if in a big rig.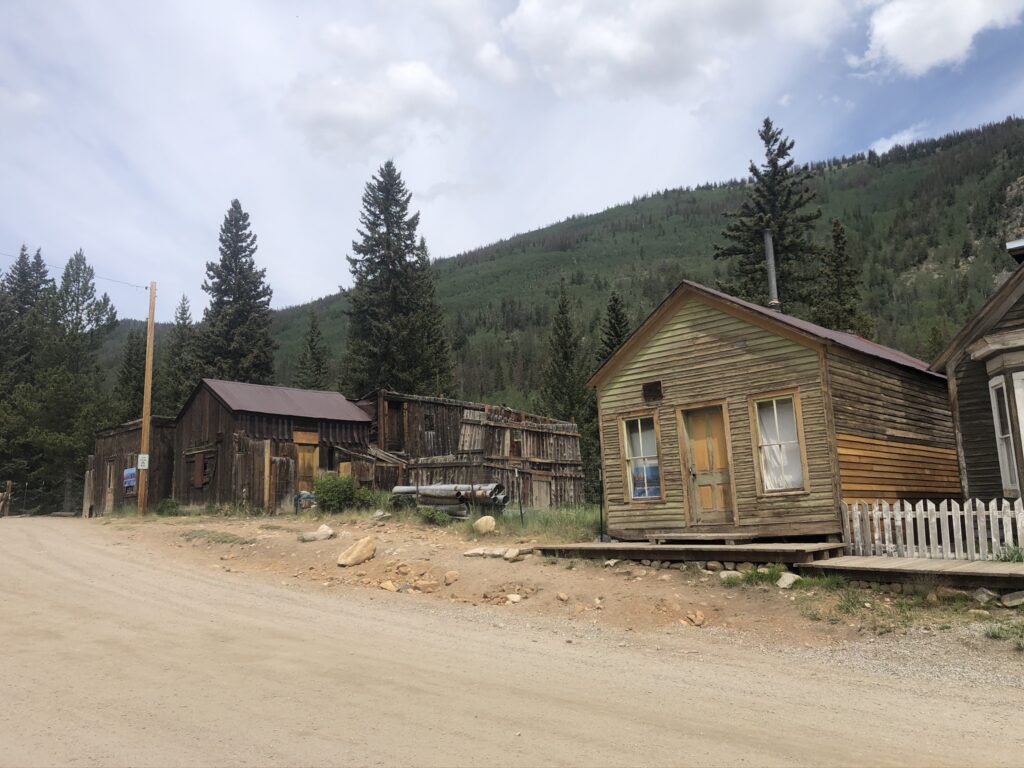 The town has over 43 buildings remain scattered around: a saloon, courthouse/jail, mercantile, church, and private homes. The Chalk Creek winds through the town which has a current residence of 3 and 💯 of chipmunks.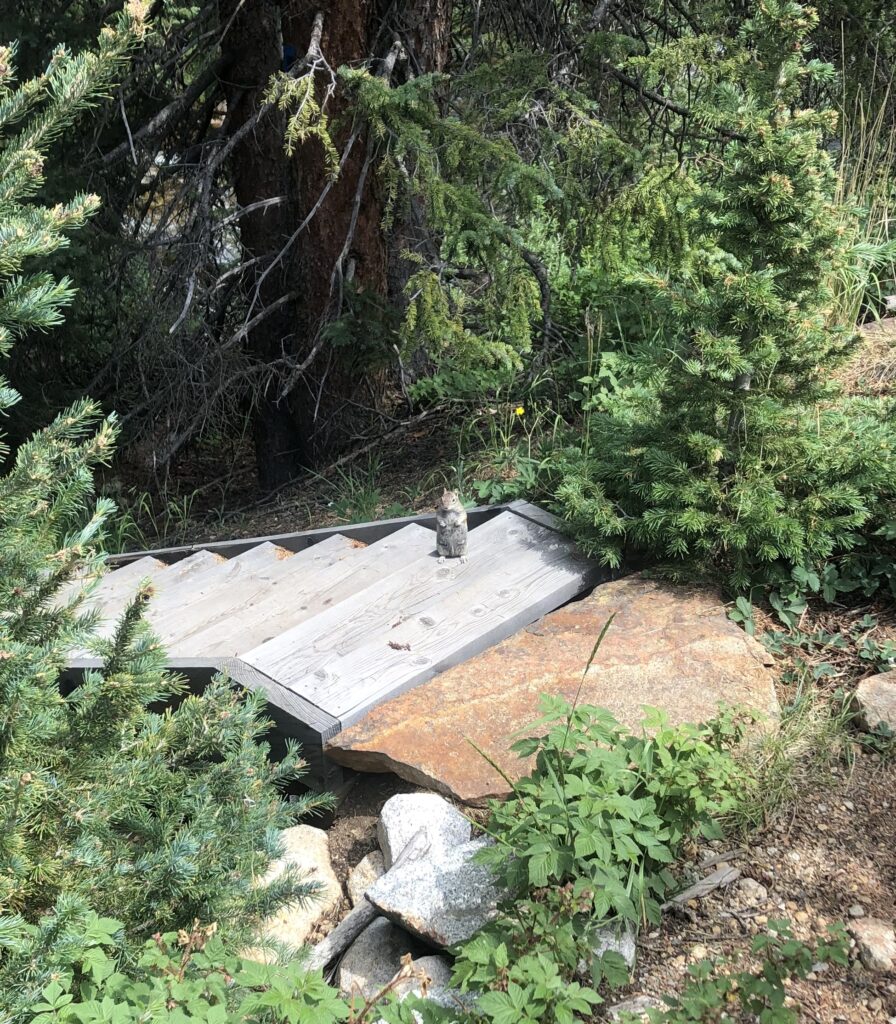 History of St Elmo– Originally called Forrest City in 1880, Saint Elmo was renamed and incorporated shortly after. Gold and silver was what the miners were searching. Hard work and hard play was the life of these settlers. In its heyday of around 2,000 residents in 1881, the town was full of saloons, dance halls and other staples of a mostly male population. Females were very popular & would often have multiple marriage proposes to choose between.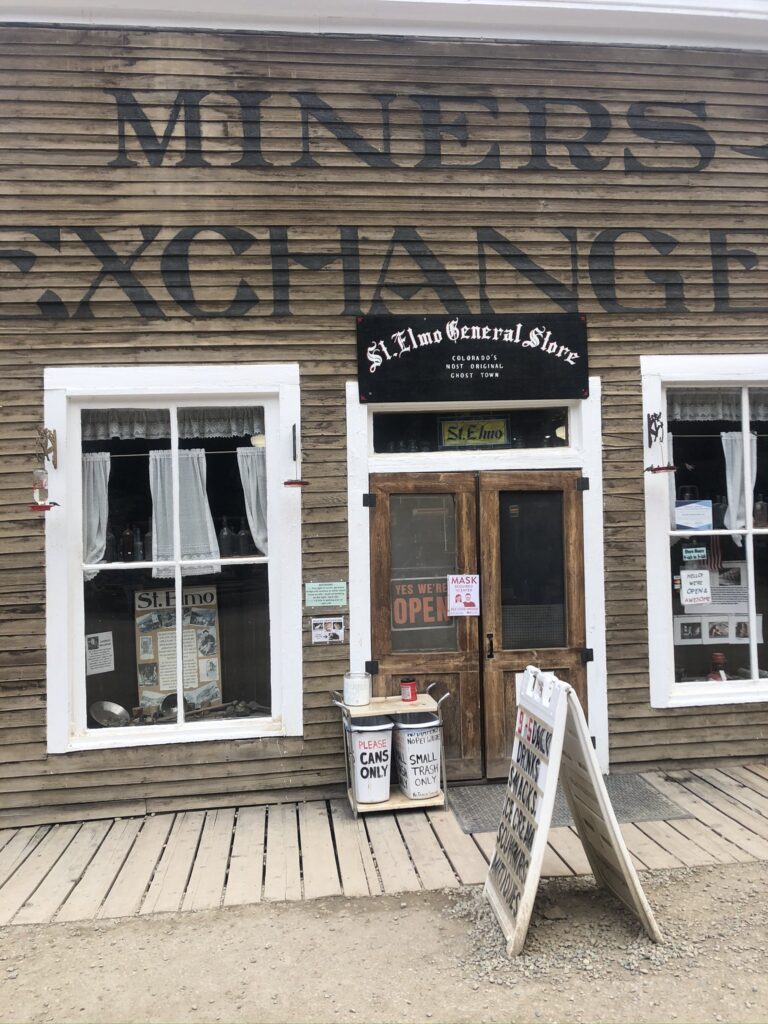 St. Elmo General Store – Open May to Sept was a fun 🤩 stop for ice cream, souvenirs, antiques, cabin rental. Outside the doors 🚪 of the General Store is home to hundreds of hummingbirds who call St Elmo home from the spring to summer. We watched the hummingbirds for over an hour with an ice cream 🍦 in hand from the General Store.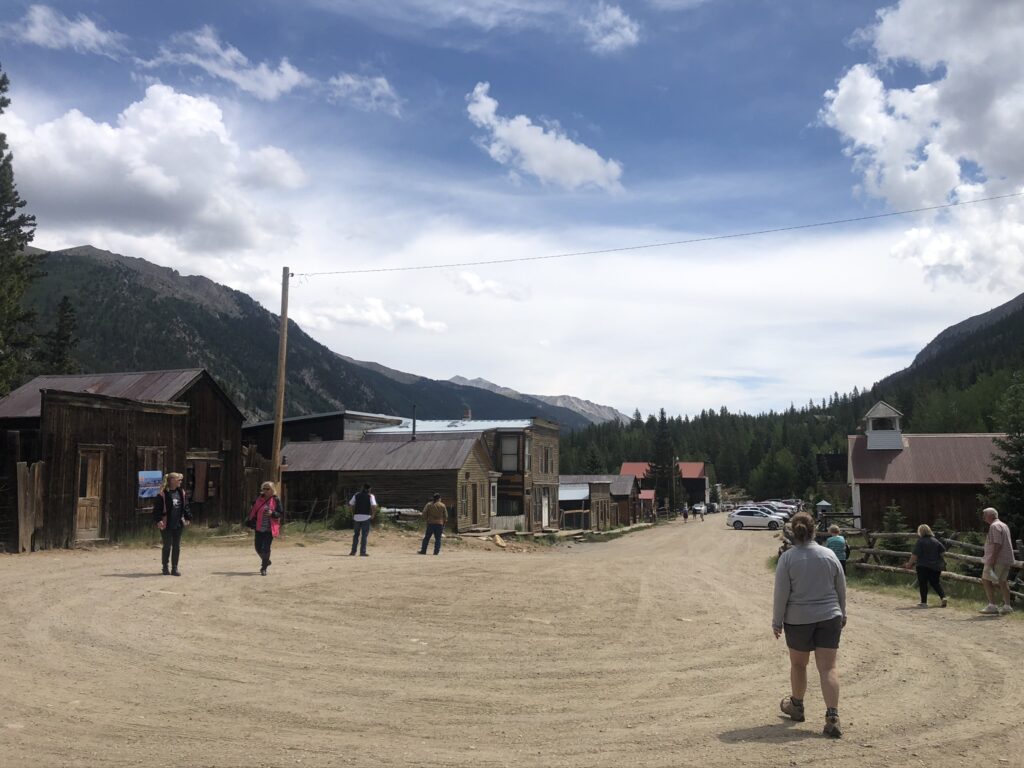 Road warriors need to pass the time when on the road. I highly recommend the Audible books 📚
Try Audible and Get Two Free Audiobooks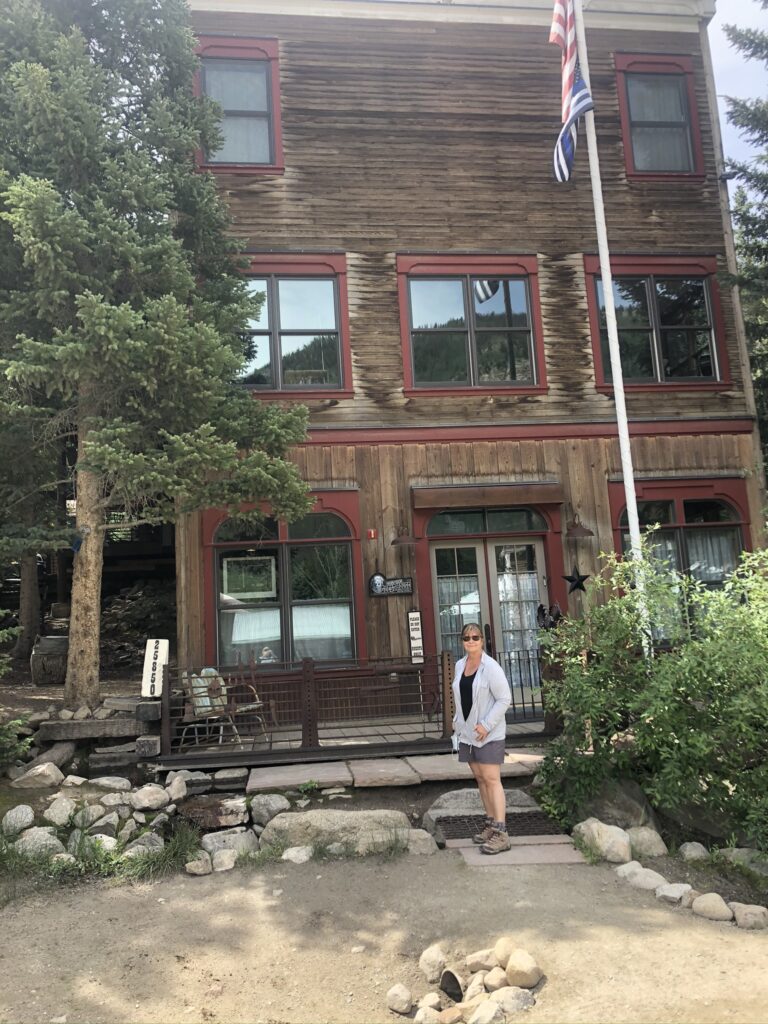 Ghost Town Guest House – Year round, supper, bed and breakfast located in town. The guest House appeared to be very quaint and maybe when back in this area we will consider a stay.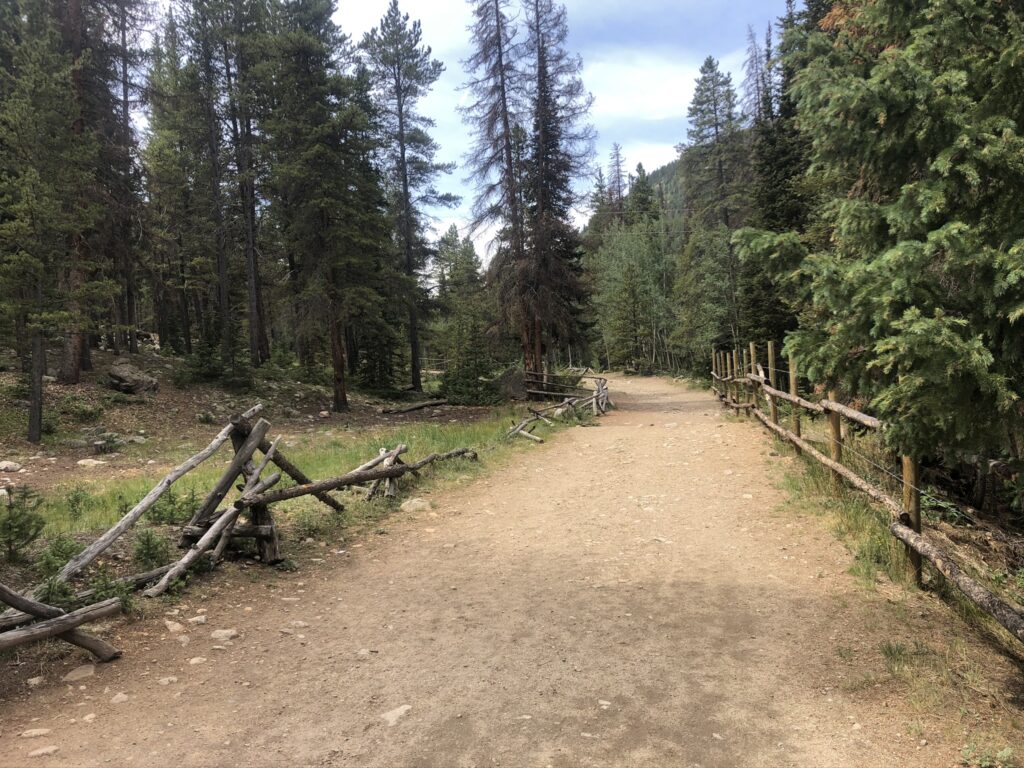 Pro-Tip: Our plan was to stop by St Elmo and spend an hour; albeit, if we had a do over our suggestion would be to plan atleast three days or more in this area. I was not aware of all the 4-wheel adventures that are available nearby. There are a few ruins around St Elmo you could explore with extra time, including Hancock and Mary Murphey Mine. It's best to have a 4×4 or rent a Jeep, then you can go over Tincup Pass and explore Pitkin, Tincup and Ohio City. All easily done in a day. There is no camping on Co Rd 162.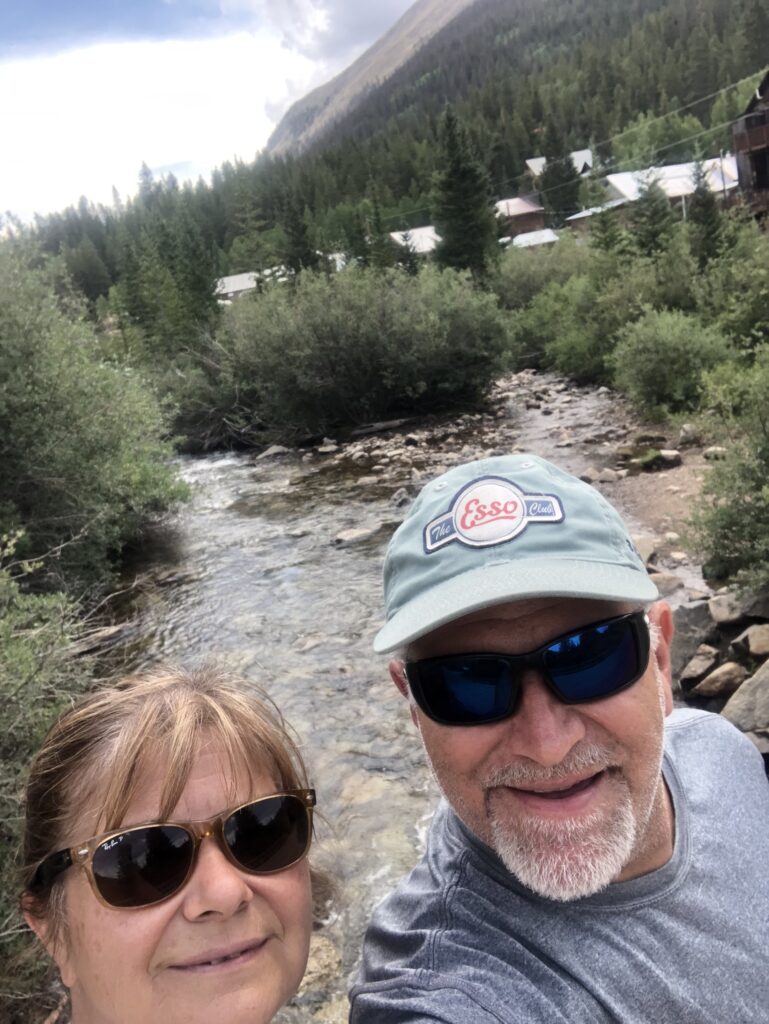 Money saving tip: Buy the annual national parks pass. The National Park Pass will also allow access to all the national monuments. The cost is $80. If you plan on being in any of the National Parks more than three times within a year then you will save money. The pass will sometimes allow discounts to camping in the National Forest 🌳. There's also discounts for seniors which can be applied against camping threw out America. Other discounts apply so please read the eligibility which can save you more money. We estimate we saved over $600 in park fees."The fire is the main comfort of camp, whether in summer or winter." Thoreau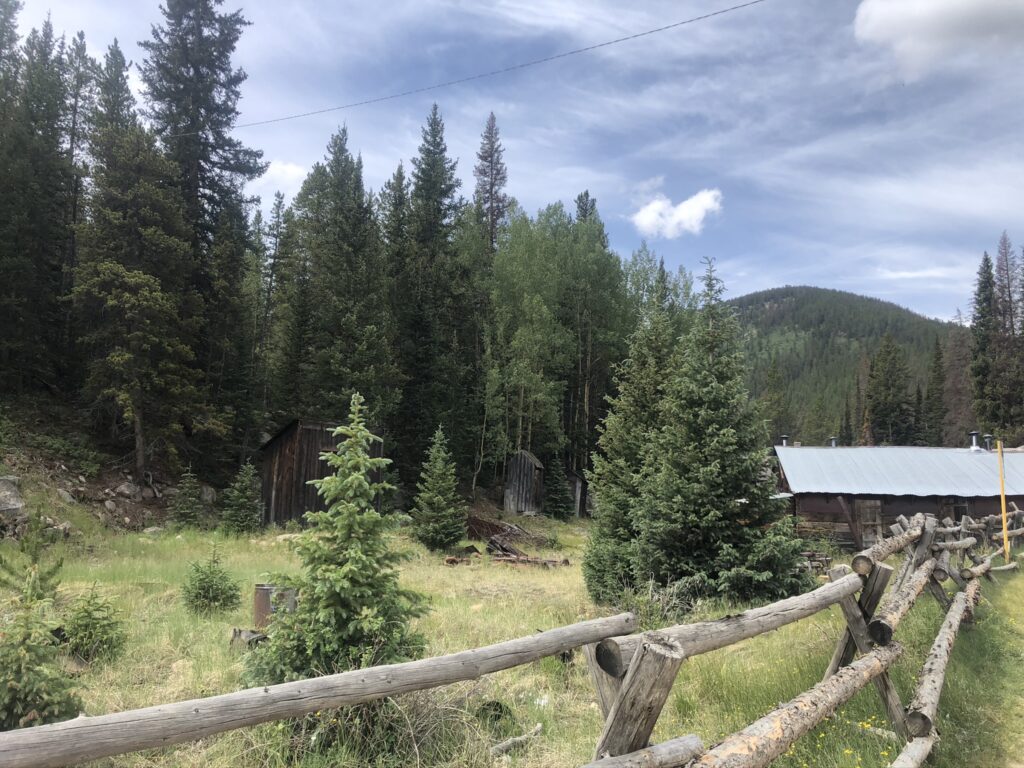 This site contains paid advertisements. By clicking the links it does not cost you any extra money as the seller pays Travelswithgg a referral fee. We will never place any links without 100% satisfaction of a product we use.
Traveling across the country is challenging enough to not have to worry about ones drinking water. We carry with us the Berkey water filtration system which we consider one of the best on the market.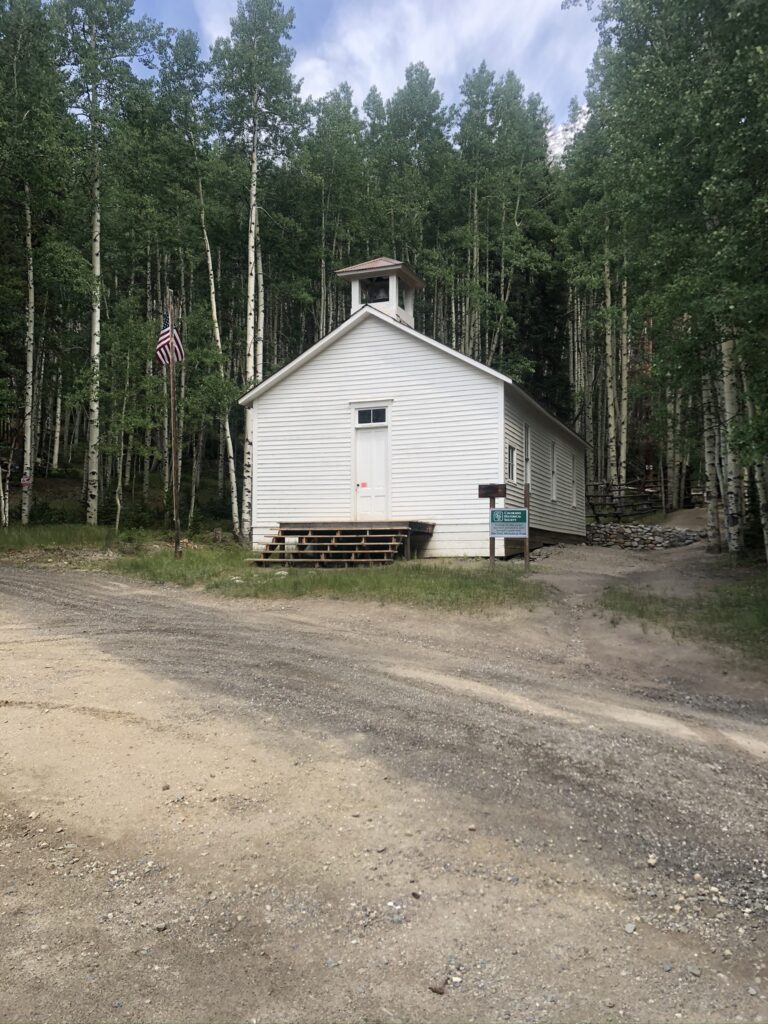 Our thoughts 💭 about St Elmo Ghost Town
It's free. The drive towards the town will amaze and relax. The town is a portal to the past lives of the early settlers. I promise you will be not be disappointed. I wish we had rented a keep and gone over Tincup Pass. ~Life is better by the camp fire~
Amazon Launchpad Holiday Gift Guide
Hummingbirds of St Elmo
Drone flying is fast becoming a hobby of mine. After much research I purchased the Mini from DJI. I am very satisfied but still an amateur having a blast. Check out our drone videos within the blog which we hope you will enjoy.
Products we love ❤️
After 12,000 miles on the road and hundreds of miles hiking 🥾 throughout America, our Merrells have withstood all types of terrain and although they may be dirty, the quality is outstanding and are ready for the next 12,000.
Being on the water is very therapeutic and lots of fun. Space is always our issue so the inflatable kayak was our answer. Easy to inflate but we did buy a battery 🔋 pump to make life easy. We have kayaked the lakes of Montana, Idaho, Arkansas, Minnesota, South Carolina, Arizona and the Intex has not let us down.
Robin's favorite outdoor cooking utensil
Great personal usb fans. Perfect for warm dry camping nights
Our Retro Jr offers only so much space so to expand the cooking area, Robin loves this easy to put up table from Lifetime. No issues after multiple setups and break downs.
Campers are for the most part very honest and friendly people. However, pulling GG through a city and leaving her to go explore can make one feel uneasy 😬 so this easy locking 🔒 system was our solution.
Our teardrop does not come with a refrigerator so coolers are our life blood. We needed to keep our food cold for days on end and these coolers did the trick.
Grand daughter had her first birthday so the best gift was to start her love of camping. Love you Bridget.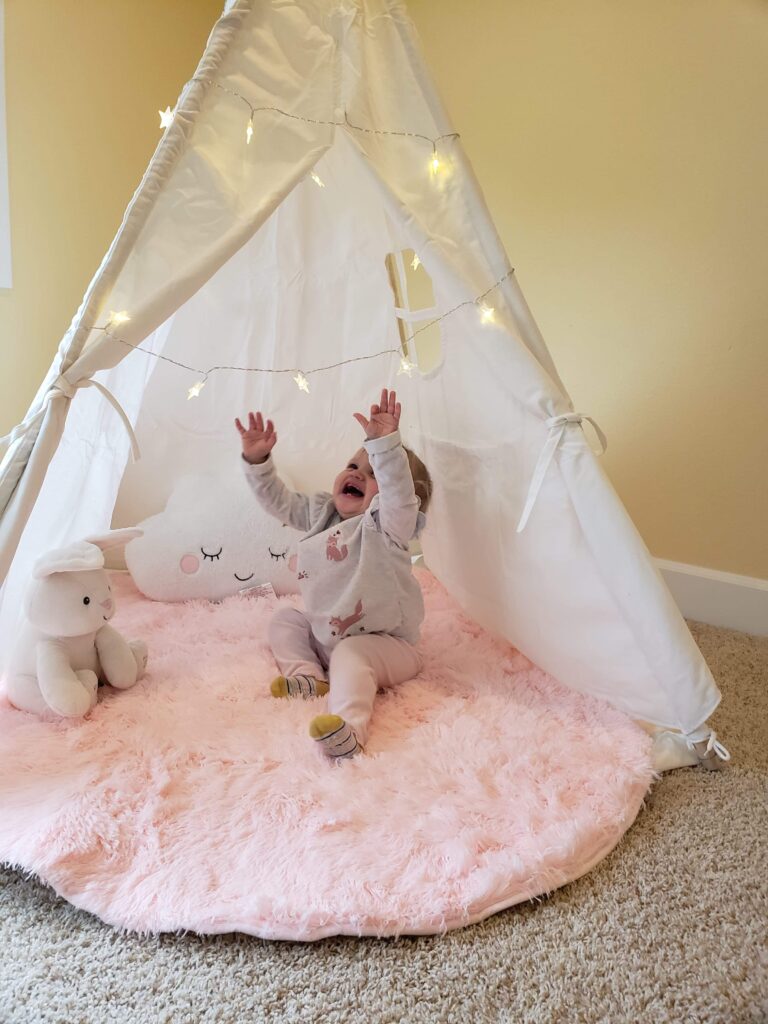 Traveling over 12,000 miles in a Teardrop trailer one realizes space is an issue. We highly a roof rack to aid in carrying more items ie inflatable kayak, life jackets, oars, and etc.
12,000 miles on the road, one of my best purchases was my Costa sunglasses 🕶. The glare from driving is gone and the polarized lenses intensified the colors of my surroundings.